Toxic chemicals present in food packaging routinely leach into food and get absorbed into people's bodies. The regulatory system governing the safety of chemicals used in food packaging falls far short of what is needed.
That's why BCPP's Cans Not Cancer Campaign pressures canned food manufacturers to stop lining cans with bisphenol A (BPA) and move toward transparent and safer alternatives.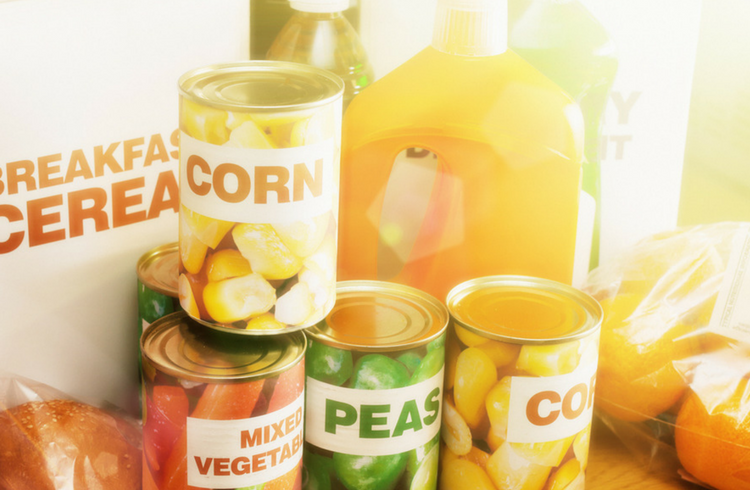 Science summary
Chemicals linked to breast cancer are used in food packaging. For example, BPA, a hormone disruptor, is still widely used in food cans. In addition, toxic chemicals linked to breast cancer are used in popcorn bags and fast food packaging.
Read More
Tips
Kick the can, get out of plastic, and learn about more healthy ways to reduce your risk.
Read More
What's happening in policy
On October 5, 2021 California passed the Safer Food Packaging and Cookware Act (AB 1200), cosponsored by BCPP, banning PFAS "forever chemicals" in paper-based food packaging and to require disclosure of toxic substances in cookware.
Additionally, BCPP supports proposed federal legislation that would force disclosure of BPA in food can linings and more strictly regulate BPA, the safety of BPA alternatives, and other chemicals in all food packaging.
Read More
Senator Edward Markey (D-Mass.) and Rep. Grace Meng (D-N.Y.) introduced the Ban Poisonous Additives (BPA) Act of 2016 to require the U.S. Food and Drug Administration (FDA) to remove BPA from food packaging, encourage manufacturers to replace this hazardous chemical with safer alternatives, label food packaging that contains BPA, and also require the agency to review the safety of thousands of food contact substances.
In 2015, Sen. Dianne Feinstein (D-Calif.) introduced S. 821, the BPA in Food Packaging Right to Know Act, which would require the labeling of all canned food lined with BPA.
Under California's Proposition 65 Program, in 2015 BPA was declared to be a chemical known to the State of California to cause reproductive harm.
Cans Not Cancer Campaign
BCPP is generating broad based public pressure on canned food manufacturers to stop lining cans with bisphenol A (BPA) and move toward transparent and safer alternatives.
Read More
Partners
Our partners in prevention who are working to ensure that all food packaging is safe and non-toxic.
Our Partners
Blue Green Alliance, Campaign for Healthier Solutions, Center for Environmental Health, Clean Production Action, Clean Water Action, Earthjustice, Ecology Center, Environmental Defense Fund, Mind the Store, Natural Resources Defense Council
BPA Buyer Beware
We're proud to say that many canned food makers are phasing out their use of BPA. Problem solved? Not exactly.