By using this Web site ("Site"), you are stating that you have read and understand, and agree to be bound by, these Terms of Use. Breast Cancer Prevention Partners (BCPP) reserves the right to modify or amend these Terms of Use from time to time, and such changes will be effective immediately and incorporated into these Terms of Use upon notice thereof, which may be given by any reasonable means, including by posting to this Site. Your continued use of this Site constitutes your acceptance of such changes. If you have any questions about this Site and/or these Terms of Use, please contact us via e-mail or call (415) 346-8223.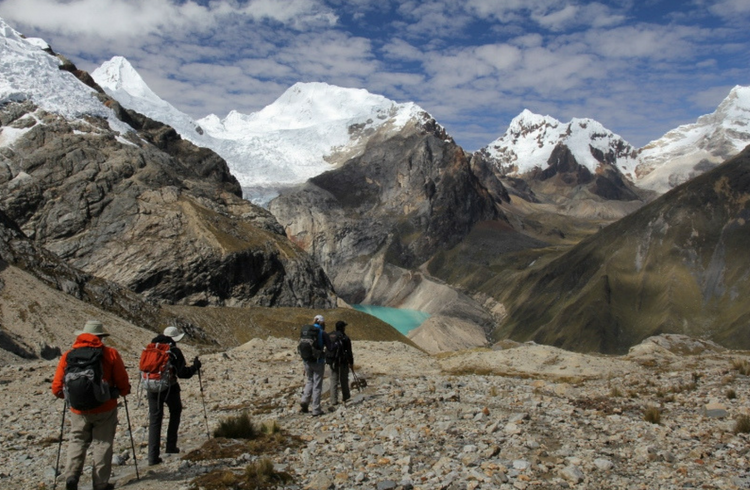 No Medical Advice
Any and all content on this Site, including without limitation BCPP Materials, User Submissions, and Sponsor Content (each as defined below and collectively, the "Content") are provided for informational or promotional purposes only. BCPP does not recommend, endorse or make any warranties or representations of any kind with regard to the Content. The Content is not meant to be used or as a substitute for diagnosis of medical conditions, medical advice, or to replace the services of a qualified medical professional. BCPP does not recommend that you attempt to diagnose, give advice to, or treat yourself or someone you know. BCPP encourages you to consult your qualified healthcare provider if you have any questions regarding a medical condition or your medical history. Without limiting the generality of the foregoing, while BCPP endeavors to keep BCPP Materials current, research findings and health care information change rapidly and thus, BCPP Materials may not be comprehensive or error-free. You acknowledge and agree that the Content may be incomplete or contain inaccuracies. In addition, the opinions and recommendations of any third parties contained on this Site are not endorsed by BCPP.
Sponsors
BCPP may acknowledge individuals and companies that have provided donations or sponsorships to BCPP ("Sponsors"). Such acknowledgement may be in the form of names, logos, links to Web sites (including any content therein), or other materials posted on this Site (the "Sponsor Content"). Your use of any Sponsor Content is at your own risk and is subject to the terms and conditions of use for such Sponsor Content. BCPP is not responsible for the content of Sponsor Content, and does not make any representations regarding the content or the accuracy of such content. BCPP does not review, approve, monitor, endorse, warrant or make any representations regarding any Sponsor Content.
Third Party Links
This Site (including User Submissions) may contain links to other Web sites operated by third parties. Such third party Web sites are not under the control of BCPP. BCPP is not responsible for the content of any third party Web site or any link contained in a third party Web site. BCPP provides these links only as a convenience and does not review, approve, monitor, endorse, warrant or make any representations with respect to third party Web sites.
User Submissions
You, and other users of this Site, may submit information, text, photographs, graphics, videos or other material (collectively, "User Submissions") to this Site. You acknowledge and agree that User Submissions are non-confidential and public communications, and any information disclosed through User Submissions may be collected and used by others and may result in unsolicited messages from other people.
BCPP is not responsible for the content of any User Submission and does not make any representations regarding any opinion, recommendation or advice expressed therein. You shall not hold BCPP liable for any content contained in any User Submissions.
You agree that you will not submit any User Submissions that: (1) infringe or violate any rights of any party; (2) may be defamatory, abusive, offensive, obscenity, pornography, sexually explicit or that could give rise to any civil or criminal liability under applicable law or regulations; or (3) that otherwise may be in conflict with these Terms of Use or any other applicable policy of BCPP. BCPP has the right, but not the obligation, to monitor this Site for any content and may refuse or remove any User Submission that, in its sole judgment, violates these Terms of Use. You are solely responsible for any User Submission you post on this Site.
You hereby grant BCPP a perpetual, irrevocable, non-exclusive, worldwide, sub-licensable, royalty-free license to reproduce, use, copy, sell, distribute, create derivative works from, publicly display or publicly perform, any User Submission you submit.
Use of BCPP Materials
Except for User Submissions and Sponsor Content, all materials on our site ("BCPP Materials"), including but not limited to artwork, advertisements, photographs, graphics, audio clips, video clips, text and trademarks, are the sole property of BCPP. The exclusive rights to all BCPP Materials on this site are protected by U.S. and international laws, including without limitation copyright, trademark and unfair competition laws.
BCPP encourages sharing of the science, prevention tips and advocacy content available on this Site in order to further public education, discourse and solutions related to the environmental causes of breast cancer. Accordingly, unless particular BCPP Materials are specifically restricted, BCPP allows limited reproduction and distribution of BCPP Materials as follows (the "Permitted Uses"): you may copy, reproduce and distribute content from this Site provided that: (1) the particular article or section is reproduced in its entirety in its original form (e.g., you may not edit or otherwise change the substance of the content, or change or delete any copyright, trademark and other proprietary notices); (2) all copies include the following notice: "Reproduced with permission from BCPP, bcppwebsite.kinsta.cloud"; (3) the copies are distributed only for non-commercial educational or public policy purposes of promoting breast cancer prevention; and (4) the copies are distributed at no charge or, at most, at actual cost. Provided you comply with all of these conditions, BCPP grants you a revocable, non-exclusive, non-transferable license to use BCPP Materials on this Site.
Other than as specifically described above, you may not copy, reproduce, distribute, modify, display, prepare derivative works based on, republish, transmit, repost or otherwise use BCPP Materials without prior written authorization from BCPP. To request such permission, send an e-mail to contact@bcpp.org.
The BCPP logo, the tagline "Exposing The Cause Is The Cure," Climb Against the Odds, Peak Hike and Girl Tags are registered or common law trademarks of BCPP. You may not use such trademarks except in accordance with the Permitted Uses without the prior written consent of BCPP. Please contact, contact@bcpp.org to request specific permissions to reproduce the BCPP logo outside of the context described above.
Upon the termination of these Terms of Use for any reason, your permission to use BCPP Materials automatically terminates and you must immediately destroy any copies of any BCPP Materials within your possession.
Account Registration and Security
You may need to create an account to access some features or areas of this Site. When creating your account, you must provide accurate and complete information. You are solely responsible for any and all uses of your account, and you must keep your password secure. You may never use the account of another user. You must notify BCPP immediately if you suspect any unauthorized use of your account. Although BCPP will not be liable for any unauthorized use of your account, you may be liable for the losses of BCPP or others due to such unauthorized use. Please see our privacy policy for more information.
Indemnity
You agree to defend, indemnify and hold harmless BCPP, its directors, officers, employees, consultants, representatives, agents and Sponsors from and against any and all claims, damages, obligations, losses, liabilities, costs or debt, and expenses (including but not limited to attorneys' fees and costs) arising from your use of this Site or your violation of any term of these Terms of Use, including, without limitation, any restrictions pertaining to User Submissions.
General
These Terms of Use shall remain in effect until terminated by BCPP. In addition to any right or remedy that may be available to BCPP under applicable law, BCPP has the right, in its sole judgment, to suspend, limit or terminate your access to the Site and/or your rights to any of the Content at any time and with or without notice and with or without cause, including without limitation, if BCPP believes that you have violated these Terms of Use. Upon any such termination, your right to use the Site will immediately cease. BCPP reserves the right to seek all remedies available at law and in equity for violations of these Terms of Use.
These Terms of Use shall be governed by the laws of the State of California as applied to agreements made, entered into, and performed entirely in California by California residents, notwithstanding your actual place of residence. The failure of BCPP to exercise or enforce any right or provision of these Terms of Use shall not constitute a waiver of such right or provision. If any provision of these Terms of Use is, for any reason, held to be invalid or unenforceable, the other provisions of these Terms of Use will be unimpaired and the invalid or unenforceable provision will be deemed modified so that it is valid and enforceable to the maximum extent permitted by law. These Terms of Use, and any rights and licenses granted hereunder, may not be transferred or assigned by you, but may be assigned by BCPP without restriction.
The following provisions shall survive the termination of these Terms of Use for any reason: No Medical Advice, User Submissions, Use of BCPP Materials, Indemnity, General, Warranty Disclaimer and Limitation of Liability.
Warranty Disclaimer and Limitation of Liability
ALL CONTENT IS PROVIDED SOLELY FOR INFORMATIONAL OR PROMOTIONAL PURPOSES, AS APPLICABLE. BCPP DOES NOT WARRANT OR MAKE ANY REPRESENTATIONS REGARDING THE CORRECTNESS, ACCURACY OR RELIABILITY OF ANY CONTENT AVAILABLE THROUGH THIS SITE. YOUR USE OF THIS SITE AND THE CONTENT IS AT YOUR OWN RISK. THIS SITE AND THE CONTENT ARE PROVIDED TO YOU ON AN "AS IS" AND "AS AVAILABLE" BASIS. BCPP DISCLAIMS TO THE FULLEST EXTENT PERMITTED BY LAW, ALL WARRANTIES OF ANY KIND, EXPRESS, IMPLIED, OR STATUTORY, INCLUDING BUT NOT LIMITED TO, THE IMPLIED WARRANTIES OF MERCHANTABILITY, NON-INFRINGEMENT, AND FITNESS FOR A PARTICULAR PURPOSE. BCPP DOES NOT WARRANT THAT USE OF THIS SITE WILL BE UNINTERRUPTED OR ERROR-FREE, THAT DEFECTS WILL BE CORRECTED OR THAT THE CONTENT, THIS SITE, OR THE SERVER THAT MAKES IT AVAILABLE ARE FREE OF VIRUSES OR OTHER HARMFUL COMPONENTS.
IN NO EVENT SHALL BCPP, ITS DIRECTORS, EMPLOYEES OR AGENTS BE LIABLE TO YOU OR ANY THIRD PARTY FOR ANY DIRECT, INDIRECT, INCIDENTAL, SPECIAL, PUNITIVE OR CONSEQUENTIAL DAMAGES WHATSOEVER RESULTING FROM ANY (1) ERRORS, MISTAKES OR INACCURACIES IN THE CONTENT, (2) PERSONAL INJURY OR PROPERTY DAMAGE OF ANY NATURE WHATSOEVER RESULTING FROM YOUR ACCESS TO AND USE OF THIS SITE, (3) ANY UNAUTHORIZED ACCESS TO OR USE OF OUR SECURE SERVERS AND/OR ANY AND ALL PERSONAL INFORMATION AND/OR FINANCIAL INFORMATION STORED THEREIN, (4) ANY INTERRUPTION OR CESSATION OF TRANSMISSION TO OR FROM OUR SITE, (5) ANY BUGS, VIRUSES, TROJAN HORSES OR SIMILAR, WHICH MAY BE TRANSMITTED TO OR THROUGH OUR WEB SITE BY ANY THIRD PARTY, AND/OR (6) ANY ERRORS OR OMISSIONS IN THE CONTENT OR FOR ANY LOSS OR DAMAGE OF ANY KIND INCURRED AS A RESULT OF YOUR USE OF ANY CONTENT POSTED, E-MAILED, TRANSMITTED OR OTHERWISE MADE AVAILABLE VIA THIS SITE, WHETHER BASED ON CONTRACT, TORT, STRICT LIABILITY, OR ANY OTHER LEGAL THEORY, AND WHETHER OR NOT BCPP IS ADVISED OF THE POSSIBILITY OF SUCH DAMAGES.
THE FOREGOING WARRANTY DISCLAIMER AND LIMITATION OF LIABILITY SHALL APPLY TO THE FULLEST EXTENT PERMITTED BY LAW IN THE APPLICABLE JURISDICTION.
FEATURED VIDEO
BCPP: Exposing the Cause is the Cure
We're preventing breast cancer before it starts by eliminating our exposure to toxic chemicals and radiation.