California Breast Cancer Plan: Paths to Prevention

Breast Cancer Prevention Community Meeting: San Francisco
Are you a community activist, policy expert, scientist, healthcare provider, survivor, or advocate? Help prioritize breast cancer prevention strategies!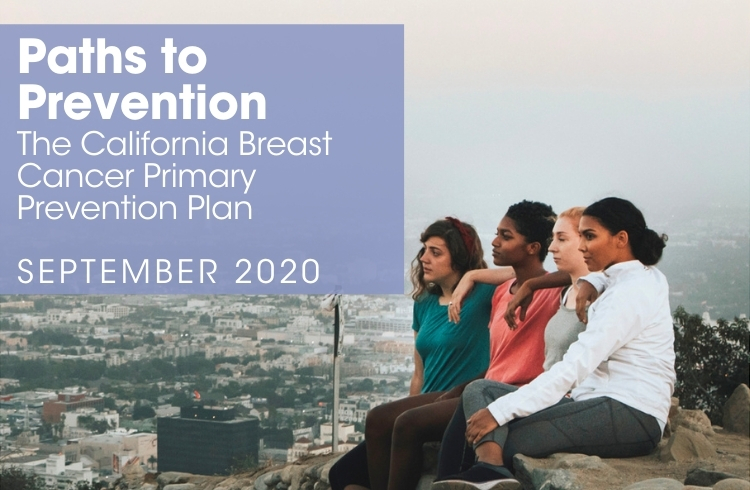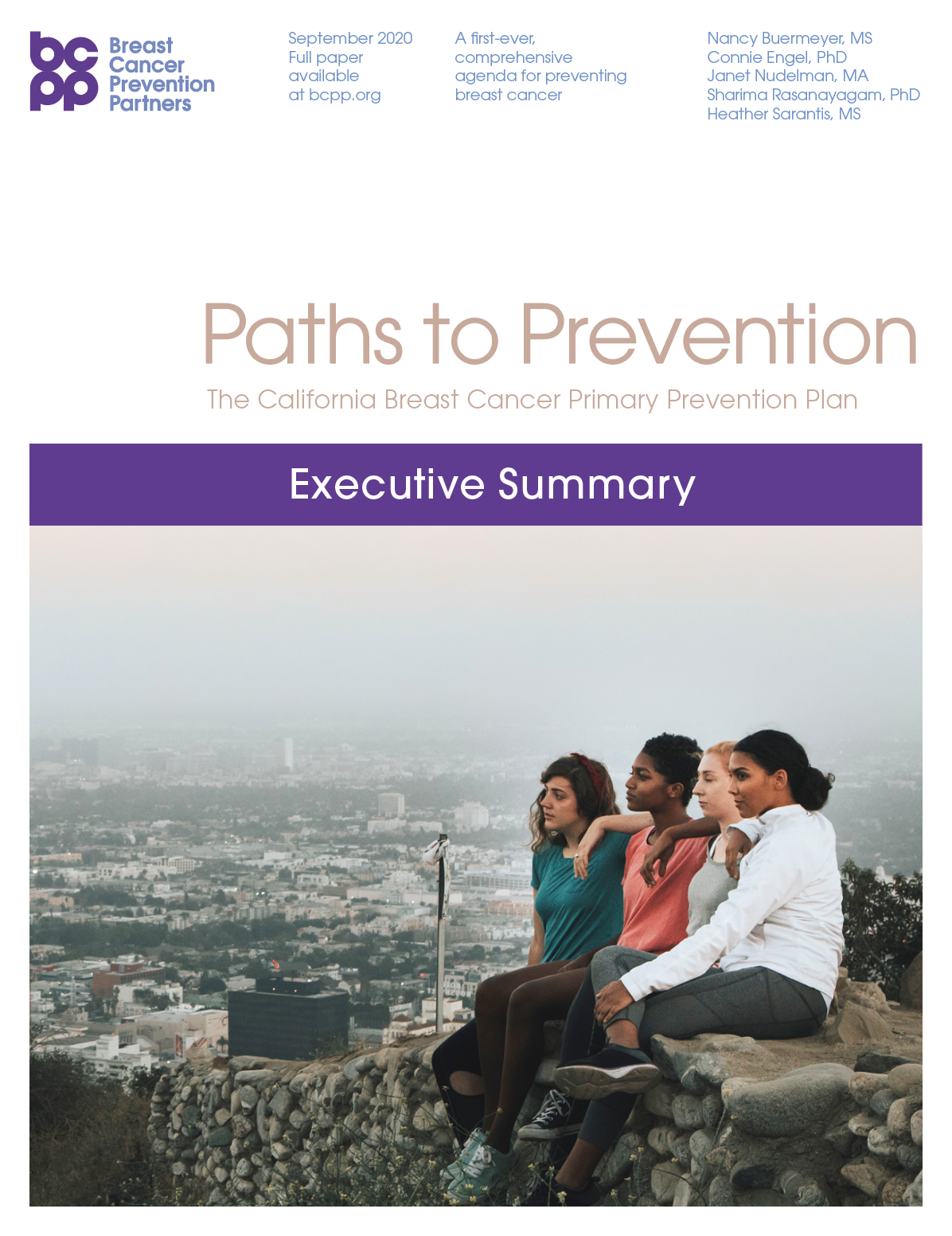 Executive Summary: English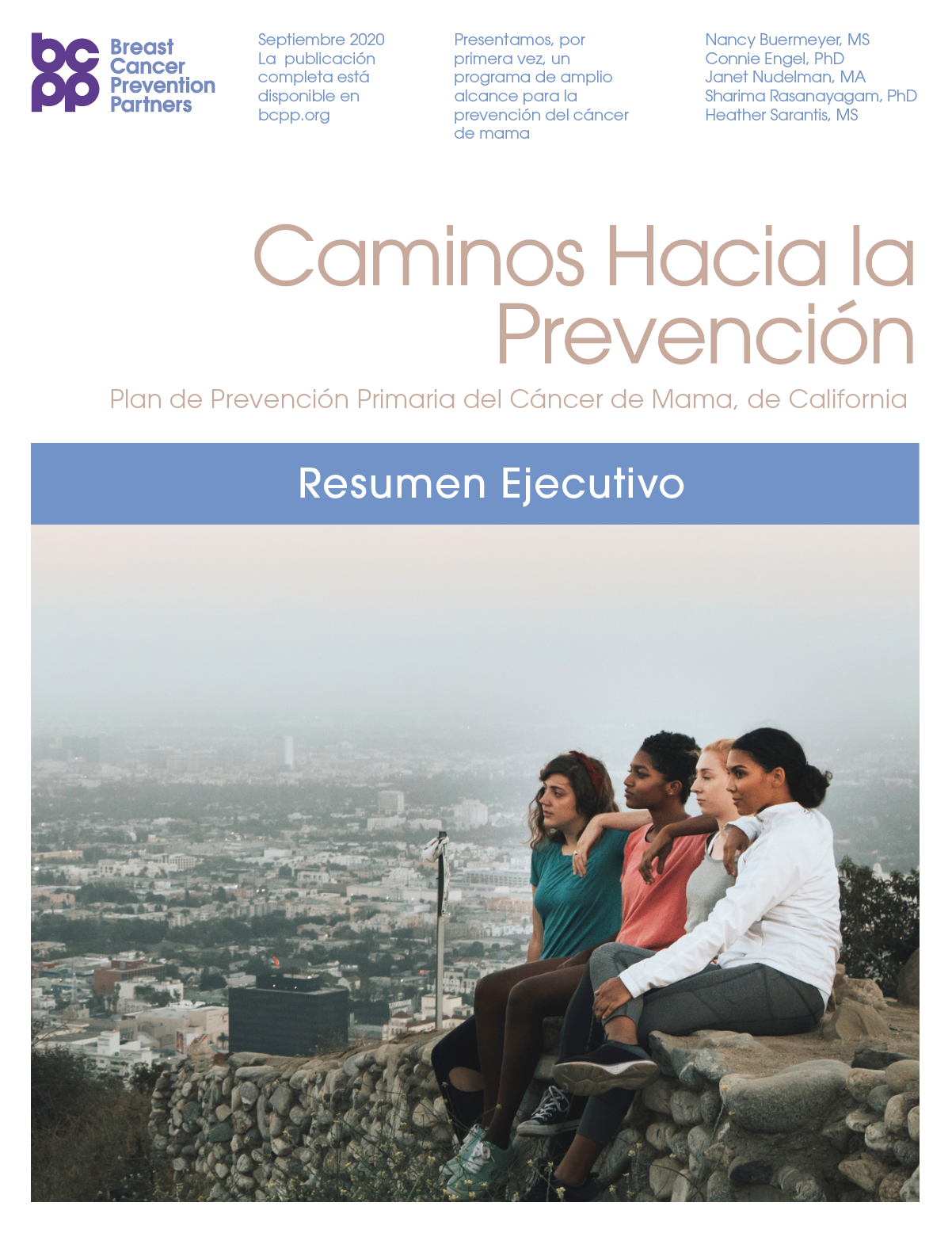 Executive Summary: Spanish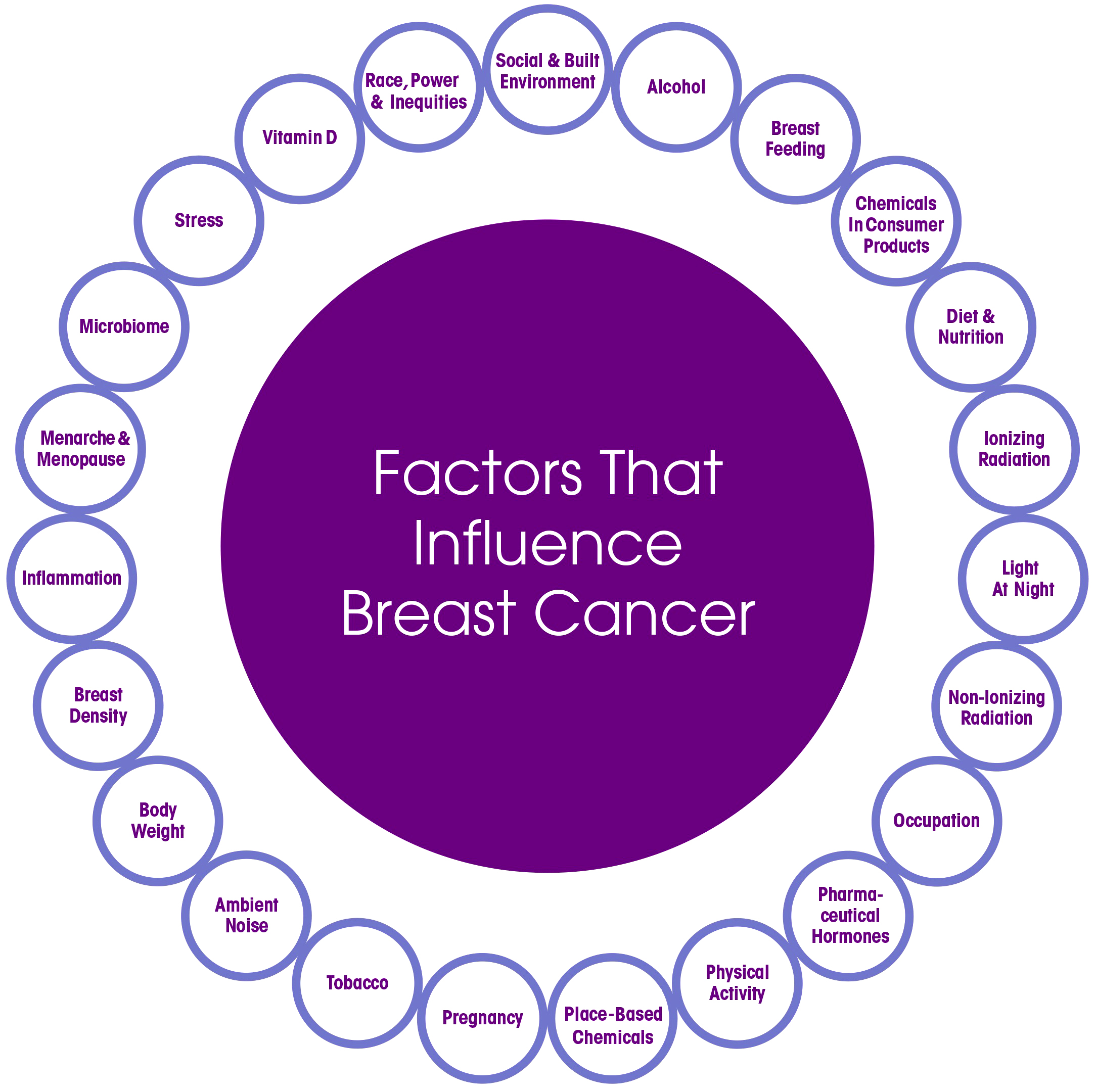 Thanks to:
Breast Cancer Prevention Partners would like to acknowledge and thank the community of partners that contributed to Paths to Prevention. Without the wisdom, expertise and time shared by so many people, this Plan would not have been possible; we are deeply appreciative.
Thank You to:
California Breast Cancer Research Program* Paths to Prevention would not exist without their steadfast and generous support and guidance.
Additional Funders: The many foundations, individuals and business partners who supported BCPP's work, including our work on this Plan.
Advisory Committee: A stellar group of committed experts and advocates that provided invaluable guidance throughout the project.
Community Leaders: The Listening Session Hosts and Community Gathering Participants that so generously provided their time, insight and wisdom.
Study Group Presenters: Scientists and advocates from California and beyond that provided expertise.
Expert Science Reviewers: Our science and academic partners who volunteered their time and knowledge to ensure the science in the Plan is sound.
BCPP Interns: Our amazing crew of interns who spent countless hours on the critical scientific research and writing for Paths to Prevention.
For a detailed list of Acknowledgements, see full Plan.
This project was supported by funds provided by the Regents of the University of California, Research Grants Program Office, California Breast Cancer Research Program, Grant Number 22QB-7101. The opinions, findings, and conclusions herein are those of the authors
and do not necessarily represent those The Regents of the University of California, or any of its programs.
Bring the Plan to Life
Make the vision of Paths to Prevention a reality by donating today. No gift is too small or too big!