About
Science Advisory Panel
In developing our educational outreach and policy advocacy, BCPP is committed to grounding its work in the latest scientific information on the complex relationships between environmental factors and breast cancer. We therefore go to our Scientific Advisory Panel for advice when we are working to explore new scientific data or plan new initiatives based on the latest scientific evidence. The scientists listed here were invited to join the Panel in recognition of their important work in the field of environmental health related especially to environmental risks for breast cancer, and of their commitment to the mission of Breast Cancer Prevention Partners.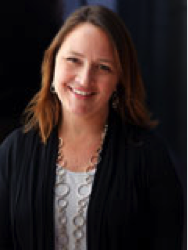 Sarah Janssen, M.D., Ph.D., M.P.H., Science Advisory Panel Co-Chair
Staff Physician, Kaiser Permanente, Occupational Medicine Department Assistant clinical professor, University of California, San Francisco Sarah Janssen is a staff physician at Kaiser Permanente's Occupational Medicine Department. She is also Assistant Clinical Professor at UCSF School of Medicine, Division of Occupational and Environmental Medicine and Department of Urology. Her work has included research on flame retardants, cosmetics, plastics and plasticizers, breast cancer and threats to adult reproductive health and child development. Janssen is board-certified in preventive medicine, with a subspecialty in occupational and environmental medicine. She completed her M.D. and Ph.D. in molecular and integrative physiology at the University of Illinois, Urbana-Champaign in 2001, and her Master of Public Health at the University of California, Berkeley in 2005. Janssen is the author of numerous peer-reviewed publications and book chapters and served as senior scientist for the Natural Resources Defense Council (NRDC) from 2006 to 2013. She was honored with a Science Hero Award by Breast Cancer Prevention Partners in 2010.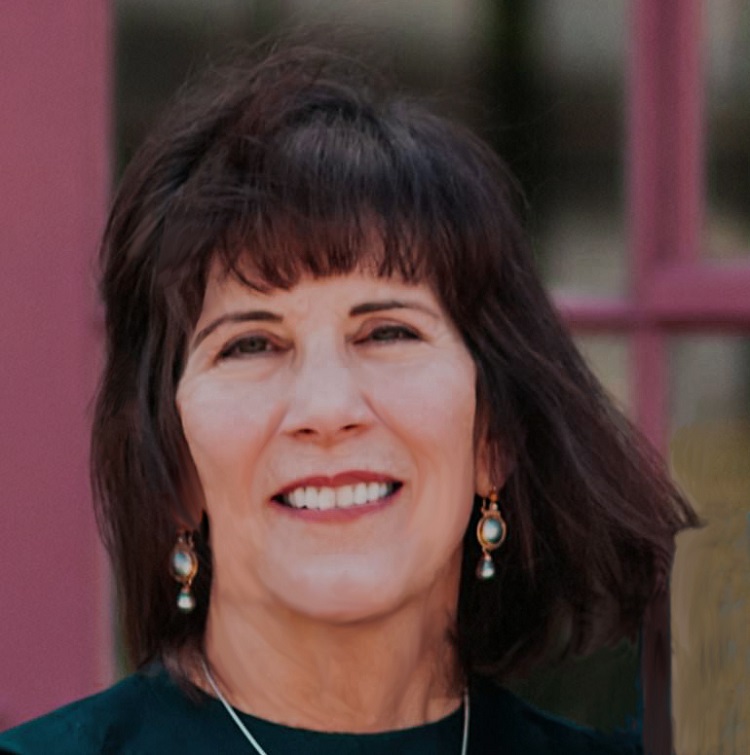 Laura Fenster, Ph.D., M.P.H., Science Advisory Panel Co-Chair
Laura Fenster has extensive experience in conducting epidemiologic studies of the relationship of environmental chemicals to fertility, birth outcomes, neuro-behavioral development and semen quality. She recently retired after 30 years as an epidemiologist in the California Department of Public Health, Division of Environmental and Occupational Disease Control. She has been principal or co-investigator on a number of collaborative studies of occupational and environmental exposures and reproductive outcomes, including investigations of the reproductive health effects of endocrine disruptors. She received a PhD in epidemiology and MPH in health education from the University of California at Berkeley. She previously served on the California Breast Cancer Research Program Council.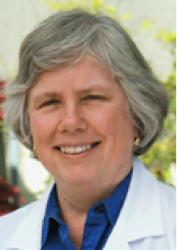 Lisa Bailey, M.D.
Breast surgeon and co-director of the Breast Cancer Program at the Alta Bates Summit Medical Center Dr. Lisa Bailey has been in practice in the East Bay since 1982, and specializes in the care of patients with breast cancer and other breast health issues. She completed her degree in Mathematics at Northwestern University in 1971, and went on to her MD degree at Northwestern University Medical School in 1975. She completed her General Surgery residency at the McGaw Medical Center of Northwestern University Medical School, and her Surgical Oncology Fellowship at Evanston Hospital, in 1981. Dr. Bailey is past president and member of the Board of Directors of the California Division of the American Cancer Society, and currently chairs their Breast Cancer Taskforce. She is a member of the Commission of Cancer of the American College of Surgeons, and also a Governor of the American College of Surgeons. She is a Co-Founder and the Medical Director of the Carol Ann Read Breast Health Center, and a Co-Director of the Breast Cancer Program at the Alta Bates Summit Medical Center. She chairs the weekly Breast Cancer Tumor Board at that institution, and has instituted several clinical programs and the quality assurance program at the Carol Ann Read Breast Health Center. She is a Fellow in the American College of Surgeons, and member of the Alameda-Contra Costa Medical Association, the East Bay Surgical Society, San Francisco Surgical Society, the American Society of Breast Surgeons, American Society of Breast Diseases, and the Society of Surgical Oncology.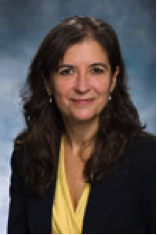 Elisa V. Bandera, MD, PhD
Professor and Chief, Cancer Epidemiology and Health Outcomes & Co-Leader, Cancer Prevention and Control, Rutgers Cancer Institute of New Jersey and Professor of Medicine, Robert Wood Johnson Medical School. Dr. Bandera's major research interests include the impact of obesity and body composition and related comorbidities and biomarkers on breast and ovarian cancer risk, treatment outcomes and survival, with a focus on cancer health disparities. She has served as Principal Investigator in several epidemiologic cohort studies, including the Women's Circle of Health Follow-up Study, a cohort study of breast cancer in Black/African American women and the Jersey Girl Study, which aimed to evaluate predictors of pubertal markers in girls. Dr. Bandera has served in numerous advisory boards and expert panels for several organizations, including the American Cancer Society, the National Cancer Institute, the International Agency for Research on Cancer, the American Institute for Cancer Research (AICR) and the World Cancer Research Fund International (WCRF).  For over 10 years she served as a member of the International Expert Panel for the WCRF/AICR Continuous Update Project and the WCRF/AICR Third Expert Report on Diet, Nutrition, Physical Activity and Cancer: A Global Perspective, released in May 2018.  She also served as Chair of the Lifestyle Behaviors, Energy Balance and Chemoprevention Special Interest Group of the American Society of Preventive Oncology (ASPO). Dr. Bandera earned an MD degree from the University of Málaga, Spain and a PhD in Epidemiology and Community Health from the State University of New York at Buffalo where she also completed postdoctoral training in nutrition and cancer epidemiology.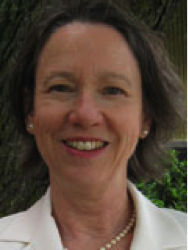 Julia Brody, Ph.D.
Executive Director, Silent Spring Institute Website Julia Brody is the Executive Director of Silent Spring Institute, the only scientific research organization dedicated to advancing breast cancer prevention. Founded in 1994 by women's health activists, Silent Spring Institute leads groundbreaking studies to identify the links between environmental chemicals and breast cancer, opening new doors to understanding the health risks associated with toxics where we live and work. Having published more than 50 peer-reviewed scientific articles, Brody and the Institute are generating a body of evidence that supports a policy agenda for breast cancer prevention. Among Brody's most prominent publications is a major scientific review she led on breast cancer and environmental pollutants, published in Cancer. As part of Silent Spring's innovative exposure research, Brody pioneered the development of ethical and effective methods for reporting personal exposures to study participants when the health implications are uncertain. Her research has been supported by the National Science Foundation and National Institutes of Health and recognized with a US EPA Environmental Merit Award. Brody is an adjunct assistant professor at Brown University School of Medicine. She was honored with a Science Hero Award by Breast Cancer Prevention Partners in 2003. Check out our joint blog with Dr. Brody "50 Years After Rachel Carson: There's Still Hope"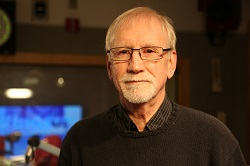 James Brophy, PhD
Adjunct Faculty Member, University of Windsor James Brophy has worked in occupational health for almost 40 years. He has a PhD in occupational and environmental health from the University of Stirling in Scotland. He is an adjacent faculty member of the Sociology Department of the University of Windsor and well as a Visiting Research Fellow at the University of Stirling. For 18 years he worked as the executive director of the Occupational Health Clinics for Ontario Workers (OCHOW) in Windsor and then later in Sarnia Ontario.  In Sarnia, which is one of the centres of the Canadian chemical industry, he helped to document and expose one of the largest cohorts of asbestos disease victims in Canadian history. During this same period he and his life and research partner, Dr. Margaret Keith, collaborated with the Aamjiwnaang First Nations community that lives adjacent to the enormous petrochemical complex in documenting a myriad of environmentally related health problems, including a skewed sex ratio. He and Margaret have led an international team in three research studies exploring occupational risk factors for breast cancer.  In their most recent epidemiological study, published in 2012, they found an elevated risk of breast cancer in several industries including agriculture, metalworking, plastics manufacturing, food canning and casinos/bars. Together they have co-authored two books: Workplace Roulette: Gambling with Cancer and Barefoot Research: A Worker's Manual for Organizing on Work Security. In 2008, they were jointly awarded the Canadian Geographic Environmental Health Gold Award for their work with the Aamjiwnaang community in Sarnia. In 2013 they were recognized by the Occupational Health Section of the American Public Health Association with the Scientific Award for their epidemiological work that examines associations between occupational exposures and breast cancer.  They are members of the International Board for the journal New Solutions.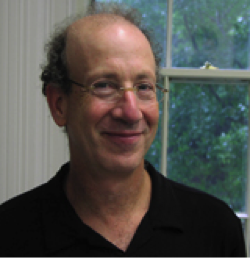 Phil Brown
University Distinguished Professor of Sociology and Health Sciences, Northeastern University Phil Brown is University Distinguished Professor of Sociology and Health Sciences at Northeastern University, where he directs the Social Science Environmental Health Research Institute that specializes in Social Science-Environmental Health collaborations and includes a National Science Foundation Training Grant to educate and train people in such collaborations. He is the author of No Safe Place: Toxic Waste, Leukemia, and Community Action, andToxic Exposures: Contested Illnesses and the Environmental Health Movement, and co-editor of Social Movements in Health, and Contested Illnesses: Citizens, Science and Health Social Movements. He studies biomonitoring and household exposure, social policy and regulation concerning flame retardants and perfluorinated compounds, reporting back data to participants, and health social movements. He is co-director of the Community Engagement Core and Research Translation Core for Northeastern's Superfund Research Program PROTECT (Puerto Rico Testsite for Exploring Contamination Threats).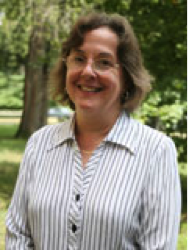 Janet Gray, Ph.D.
Professor Emerita of Psychology/Neuroscience and the Program in Science, Technology, and Society at Vassar College Website For 25 years, Janet's primary laboratory research focused on neural and peripheral metabolic mechanisms by which estrogens and mixed antiestrogens, especially tamoxifen, affect eating, body weight regulation and metabolic activity. Over the past 15 years, Janet has been interested increasingly in engaging in the intersection of environmental and women's health issues, focusing on environmental risks and breast cancer. She was the Director of the Vassar College Environmental Risks and Breast Cancer Project, a team effort that led to the production of a bilingual, interactive, user-friendly CD and website. She is the lead author of Breast Cancer Prevention Partner's State of the Evidence: The Connection Between Breast Cancer and the Environment (2008; 2010) and the recently published 'State of the evidence 2017; an update on the connection between breast cancer and the environment.' (Environmental Health).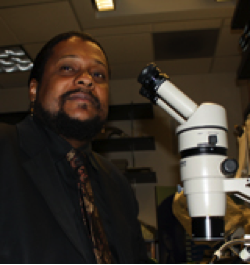 Tyrone Hayes, Ph.D.
Professor of Integrative Biology, University of California, Berkeley Tyrone B. Hayes was born and raised in Columbia, South Carolina where he developed his love for biology. Hayes' research focuses on developmental endocrinology with an emphasis on evolution and environmental regulation of growth and development. For the last ten years, the role of endocrine disrupting contaminants, particularly pesticides, has been a major focus. Hayes is interested in the impact of chemical contaminants on environmental health and public health, with a specific interest in the role of pesticides in global amphibian declines and environmental justice concerns associated with targeted exposure of racial and ethnic minorities to endocrine disruptors and the role that exposure plays in health care disparities.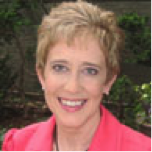 Jane Houlihan
Environmental and Health Sustainability Consultant As an environmental engineer, research director, and consultant on issues of environmental health and sustainability, Jane Houlihan focuses on transforming science into resources that empower others to make healthy, sustainable choices. Houlihan is the director and co-author of "Pollution in Newborns," a study of industrial chemicals in umbilical cord blood, and many related studies revealing the health implications of people's everyday exposures to pollutants and pesticides. As long-time research director at Washington-DC based Environmental Working Group, she led a diverse team of scientists and programmers to create online, data-driven guides to chemicals in tap water, sunscreen, cosmetics, bottled water, and other common consumer products. She conceived of and directed for its first eight years EWG's Skin Deep cosmetics safety guide. Her research areas span risk assessment, chemicals policy, and green product formulation. Houlihan is an original co-founder of the national Campaign for Safe Cosmetics, and a 2005 recipient of the Breast Cancer Prevention Partners' Science Hero Award.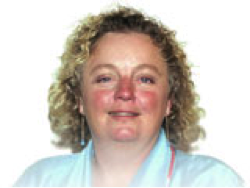 Mhel Kavanaugh-Lynch, M.D., M.P.H.
Director, California Breast Cancer Research Program Website Mhel Kavanaugh-Lynch is the director of the California Breast Cancer Research Program in the Office of the President at the University of California. In that role, she guides California's research strategies and prioritizes efforts designed to bring an end to breast cancer. This has included building programs in community-based participatory research, as well as Program-directed strategies on environmental links to, and disparities in, breast cancer. She is the PI  of a National Institute of Environmental Health Sciences (NIEHS)-funded grant to build infrastructure in community-based participatory research in breast cancer disparities and environment. Kavanaugh-Lynch is a graduate of Bryn Mawr College, New York University School of Medicine and University of Washington School of Public Health. She has served on numerous National Institutes of Health (NIH) peer-review committees, as well as boards and advisory panels for NIH, the California Department of Public Health and Environmental Protection Agency, Gay and Lesbian Medical Association, Breast Cancer Prevention Partners and the American Cancer Society. She is the recipient of awards from the Gay and Lesbian Medical Association, Lesbian Health Fund, Zero Breast Cancer, Dr. Susan Love Research Foundation and National Coalition for Cancer Survivorship. Check out Dr. Kavanaugh-Lynch's guest blog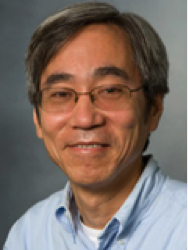 Lawrence Kushi, Sc.D.
Director of Scientific Policy, Kaiser Permanente Northern California Division of Research Website Lawrence H. Kushi, ScD, is Director of Scientific Policy at the Kaiser Permanente Northern California Division of Research. Prior to joining the Division of Research, Dr. Kushi was at Columbia University, where he held the Ella McCollum Vahlteich Chair in Human Nutrition in the Department of Health and Behavior Studies, Teachers College; and he was a member of the Herbert Irving Comprehensive Cancer Center at Columbia-Presbyterian Medical Center. Dr. Kushi is internationally recognized for his expertise in nutritional epidemiology, and his research interests focus on the role of diet and nutrition in the etiology of coronary artery disease and breast and other cancers. He serves on a grant review committee for the American Cancer Society and has served on various American Cancer Society committees to develop guidelines for the dietary prevention and management of cancer. Dr. Kushi has also served on review committees for the Epidemiology and Disease Control Study Section of the National Institutes of Health, and the Integration Panel of the Breast Cancer Research Program of the US Army Medical Research and Materiel Command. He was formerly the chair of the Food and Nutrition Section of the American Public Health Association; on the executive committee of the American Society of Preventive Oncology; and has worked at the Fred Hutchinson Cancer Research Center and the University of Minnesota School of Public Health. Dr. Kushi graduated from Amherst College and the Harvard School of Public Health.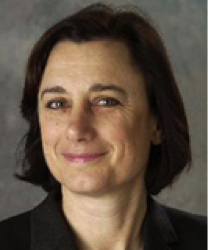 Susan Kutner, M.D.
Breast surgeon, Kaiser Permanente Chair, Kaiser Permanente Northern California's Breast Care Task Force Website Susan Kutner is a general surgeon with a subspecialty practice in breast surgery at Santa Teresa Kaiser Hospital in San Jose, California. From 1996 to 2001, she was Chief of the Department of Surgery at Santa Teresa. Since 1995, Kutner has served as Chair of the Kaiser Permanente Northern California Breast Care Task Force. She is also a member of the Interregional Breast Care Leaders Group of the Permanente Federation. Susan has been a member of the California Department of Health Master Plan Task Force on Breast and Cervical Cancer, the American Cancer Society Subgroup Evaluating Clinical Breast Exam, the National Quality Forum Committee on Consumer Based Measurements of Mammography Centers, and the Quality Care Advisory Board of the National Breast Cancer Coalition. She has participated as a climber and team doctor for the BCPPs' Climb Against the Odds events on Mt. Fuji in 2000, Mt. Rainier in 2005 and Mt. Shasta in 2003, 2006 and 2007 and participated in Sacred Treks: Bhutan in 2008, a benefit event for the Breast Cancer Fund. Kutner was honored with an Andrea Ravinett Martin Strong Voices Hero Award by the Breast Cancer Fund in 2007. She also served on BCPPs' Board of Directors.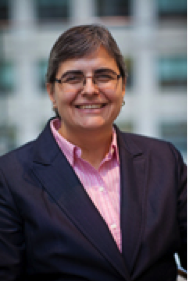 Maricel V. Maffini, Ph.D.
Maricel Maffini is a private contractor on issues related to chemical safety, food additive regulation, science and public health. Prior to her current role she was a senior scientist in the health and environment program at the Natural Resources Defense Council (NRDC) in Washington, DC. She joined NRDC in 2013 after completing a three-year research project evaluating the U.S. food additive regulatory system at The Pew Charitable Trusts. Before joining Pew, she was an investigator at Tufts University in Boston, MA. Her research areas included breast cancer, endocrine disruption and tissue engineering. She studied the effect of bisphenol A, or BPA, a food contact substance and estrogen mimic on the normal development of the breast in monkeys and rodents, and its link to breast cancer. Maricel has authored numerous scientific publications on endocrine disruption, mammary gland biology, carcinogenesis, conflicts of interest in food chemical safety decision-making, toxicity data gaps in chemicals used in food and packaging and the breakdowns in FDA food additive regulatory system. Dr. Maffini holds a Ph.D. in Biological Sciences from the National University of Litoral, Santa Fe, Argentina. She was awarded several fellowships, including one from the World Bank. She was also awarded the Natalie V. Zucker Research Center for Women Scholars Award and grants from the Massachusetts Department of Public Health, the US Department of Defense and Susan G. Komen for the Cure. Check out Dr. Maffini's guest blog and her interview on BPA below.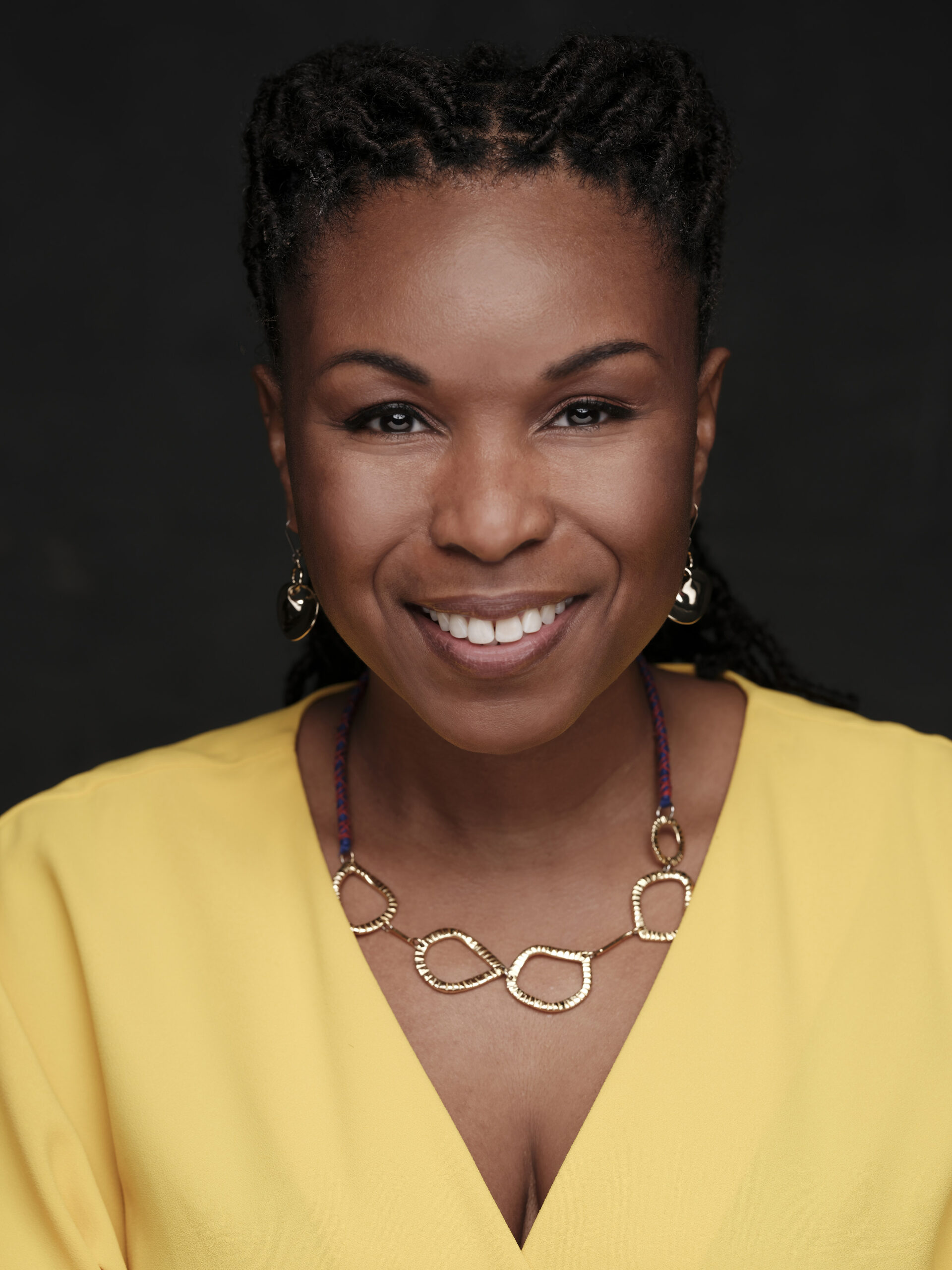 Jasmine McDonald
Jasmine McDonald is an Assistant Professor in the Department of Epidemiology at the Mailman School of Public Health. She received her Doctorate in 2009 from the Biological Sciences in Public Health Program at Harvard University with a concentration in Immunology and Infectious Disease. She has postdoctoral training in breast cancer epidemiology from the University of Pennsylvania and Columbia University. Her research portfolio integrates individual level factors (e.g., health behaviors) and the macroenvironment (e.g. physical, social, microbial environment) with biology (e.g. endocrine disruption, epigenetic modification) to inform how these multiple levels of etiology impact breast cancer risk across the lifespan. Much of her portfolio is nested within populations that have a higher burden of cancer including those with a genetic predisposition, racial and ethnic minorities, and young women. An avid teacher and mentor, Dr. McDonald was awarded the 2021 Columbia University Teaching Award for her dedication and excellence in teaching, mentoring, and community engagement. Dr. McDonald teaches Cancer Epidemiology within the Mailman School of Public Health, is the Assistant Director of the Cancer Research, Training, and Education Center at the Herbert Irving Comprehensive Cancer Center (HICCC) and is the Co-Director of the CURE Program at the HICCC. The CURE program is catered to high school and undergraduate students from traditionally overlooked and underserved backgrounds and communities and has hosted over 40 students since 2015. Dr. McDonald also actively engages with the community from a research and educational perspective on the harmful role of endocrine disruptor chemicals within personal care products.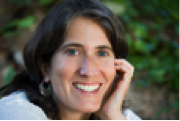 Rachel Morello-Frosch, Ph.D., M.P.H.
Professor, University of California, Berkeley School of Public Health Rachel Morello-Frosch is professor at the University of California, Berkeley School of Public Health and the Department of Environmental Science, Policy and Management. Her research examines race and class determinants of environmental health among diverse communities in the United States. A focus of her current work is assessing the relationship between social inequality, psychosocial stress and how these factors may interact with chemical exposures to amplify pollution/health outcome relationships and produce environmental health inequalities. Much of her work has examined this environmental justice question in the context of ambient air pollution and indoor chemical exposures, prenatal exposures and effects on birth outcomes and children's health, often using community-based participatory research approaches for data collection and risk communication. As part of this work she explores the scientific challenges and bioethical considerations associated with exposure assessment and chemical biomonitoring research in economically and racially marginalized communities. In collaboration with scientific colleagues and regulatory scientists, she has worked to develop scientifically valid and transparent tools for assessing the cumulative impacts of chemical and non-chemical stressors to improve regulatory decision-making and environmental policy in ways that advance environmental justice. Morello-Frosch is co-author of the book Contested Illnesses: Citizens, Science, and Health Social Movements.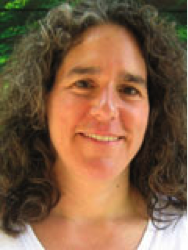 Ruthann Rudel
Research Director, Silent Spring Institute Website Ruthann Rudel is the research director at Silent Spring Institute, where she leads major exposure and toxicology research programs focusing on hormonally active chemicals and biological mechanisms by which chemicals may influence breast cancer. Her innovations in "breast cancer toxicology" include major peer-reviewed articles that identify chemicals that cause breast tumors or alter breast development in animal models, and she is developing a database of methods for measuring these chemicals in women. Rudel leads a program to develop breast cancer-relevant chemical safety tests for green chemistry. She also directs the Institute's Household Exposure Study, which has been described as the "most comprehensive analysis to date" of exposures in homes and is widely cited. She has served on the U.S. National Toxicology Program Board of Scientific Counselors and is an adjunct Research Associate in the Brown University School of Medicine. Read Ruthann Rudel's guest blog on a groundbreaking study to investigate why so many female firefighters are getting breast cancer.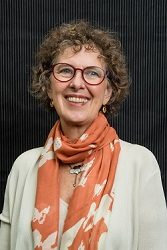 Barbara Sattler, RN, DrPH, FAAN
Professor, University of San Francisco Dr. Sattler is a Professor at the University of San Francisco and an international leader in environmental health and nursing.   Prior to USF, she directed an Environmental Health Center at the University of Maryland for 23 years. She is a founding and active member of the Alliance of Nurses for Healthy Environments (www.enviRN.org), an international organization that is helping to integrate environmental health into nursing education, practice, research, and policy/advocacy. Dr. Sattler has also worked at the local level in communities facing environmental health risks associated with lead-based paint, pesticides, Superfund sites, and risks associated with gas and oil extraction. She has been an advisor to the US EPA's Office of Child Health Protection and the National Library of Medicine for informational needs of health professionals on environmental health.  Dr. Sattler has been the recipient of NIEHS, USDA, and EPA grants, as well as grants from a host of private foundations.   She is the author of Environmental Health and Nursing, and a host of peer-reviewed articles. Dr. Sattler is a Registered Nurse with an MPH and DrPH from the Johns Hopkins School of Public Health. She is a Fellow in the American Academy of Nursing.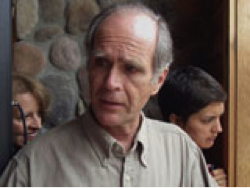 Ted Schettler, M.D., M.P.H.
Science Director, Science and Environmental Health Network Website Ted Schettler is science director of the Science and Environmental Health Network and the Collaborative on Health and Environment. An accomplished writer, Schettler is a principal author of the report,  Environmental Threats to Healthy Aging, the most comprehensive review of research linking lifetime exposure and influences, beginning in the womb, to Alzheimer's, Parkinson's and other chronic illnesses. Schettler's groundbreaking research has revolutionized the way we think about the connection between early-life exposures and later-life disease and has influenced the course we will take toward creating a healthy future. Schettler was honored with a Science Hero Award by BCPP in 2009. Watch our interview with Dr. Schettler on his recent book "The Ecology of Breast Cancer". [VIDEO]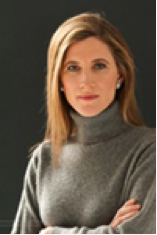 Eleni Tousimis, M.D., FACS
Director, Ourisman Breast Center at the Lombardi Comprehensive Cancer Center, Medstar Georgetown University Hospital Dr. Eleni Tousimis is a board certified General Surgeon who specializes in breast cancer surgery. She joined Medstar Georgetown University Hospital, Lombardi Comprehensive Cancer Center as the Director of the Ourisman Breast Center, Chief of the Division of Breast Surgery, and fellowship Director of the Georgetown Breast Surgical Oncology Fellowship in Washington D.C. in 2012. She also served as the 99th President of the American Medical Women's Association in 2014. Dr. Tousimis attended Dartmouth and Mount Holyoke College where she graduated cum laude. She then received her medical degree from Albany Medical College. Following her breast surgery fellowship training at Memorial Sloan Kettering Cancer Center in 2001, she completed additional specialty training in minimally invasive surgery of the breast at the European Institute of Oncology in Milan, Italy with Dr. Veronesi. Dr. Tousimis was previously Associate Professor of Surgery at the Weill Cornell Medical College, New York Presbyterian Hospital for almost ten years and served as Associate Program Director of Surgical Education. She has been recognized for her pursuit of new initiatives in breast cancer management, including nipple sparing mastectomy, partial breast radiation and new anesthetic techniques for breast surgery to improve outcomes and aesthetics. As a well respected clinician, researcher, and teacher, Dr. Tousimis has received numerous awards and holds leadership positions in several professional societies and acted as section editor of the Aesthetic Plastic Surgery Journal. She has been recognized as a Castle Connolly's Top Doctors, Top Surgeons, Best Doctors, and Washingtonian Top Doctors. She received an Achievement Award from the City of New York for her surgical skill, compassion and service to the people of New York as well as the Distinguished Female Physician Award for her Outstanding Accomplishments in the field of Breast Surgery in 2015.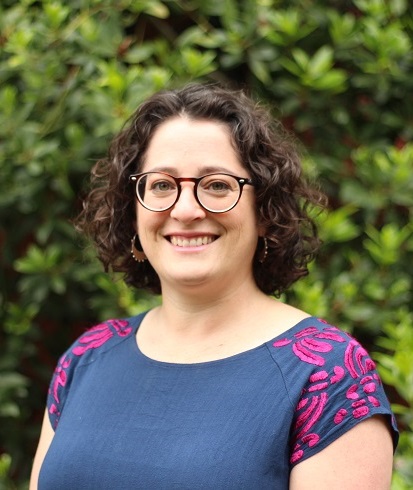 Jessica Trowbridge, MPH, PhD
 Research Scientist at the Program Reproductive Health and the Environment at the University of California, San Francisco
Dr. Jessica Trowbridge's curiosity about the impact of exposure to environmental chemicals on health came out of her experience growing up binationally and experiencing the environmental burdens of pollution in her communities in central Mexico and Richmond, California. Her doctoral research was with the Women Workers Biomonitoring collaborative, a community-based participatory research study with women firefighters in San Francisco. She characterized occupational exposure to suspected and possible environmental breast carcinogens including perfluoroalkyl substances (PFAS) and organophosphate flame retardants (OPFR) and thyroid hormone disruption in the women firefighters. Dr. Trowbridge's current research explores prenatal exposure to toxic environmental chemicals and infant neurodevelopment. Through her research, Dr. Trowbridge aims to identify opportunities for education and prevention to reduce toxic exposures in vulnerable populations including workers, pregnant people, and children. Dr. Trowbridge completed her MPH and PhD in Environmental Health Sciences at the University of California, Berkeley. She is currently a research scientist at the Program Reproductive Health and the Environment (PRHE) at the University of California, San Francisco.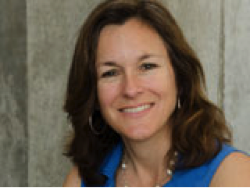 Tracey J. Woodruff, Ph.D., M.P.H.
Director, Program on Reproductive Health and the Environment, University of California, San Francisco Website Professor, Department of Obstetrics, Gynecology, and Reproductive Sciences and Philip R. Lee Institute for Health Policy Studies, UCSF Dr. Tracey Woodruff is a professor in the Department of Obstetrics, Gynecology, and Reproductive Sciences and Philip R. Lee Institute for Health Policy Studies at the University of California, San Francisco and the director of the Program on Reproductive Health and the Environment. She has done extensive research and policy development on environmental health issues, with a particular emphasis on early-life development. Her research areas include evaluating prenatal exposures to environmental chemicals and related adverse pregnancy outcomes, and characterizing developmental risks. She has authored numerous scientific publications and book chapters. She was previously at the U.S. EPA, where she was a senior scientist and policy advisor in the Office of Policy, and author of numerous government documents. She is an associate editor of Environmental Health Perspectives. Woodruff received her Ph.D. in bioengineering from the University of California, Berkeley and San Francisco, and her M.P.H. in environmental health from the University of California, Berkeley. She completed a Pew Postdoctoral Fellowship at the University of California, San Francisco, Institute for Health Policy Studies.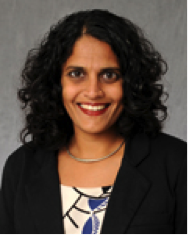 Ami Zota, Sc.D.
Assistant Professor, Department of Environmental and Occupational Health, George Washington University School of Public Health and Health Services Dr. Ami Zota is an assistant professor in the Department of Environmental and Occupational Health at the George Washington University School of Public Health and Health Services. Dr. Zota's work focuses on using innovative, multi-disciplinary methods to: 1) identify sources and consequences of human exposure to environmental contaminants; 2) illustrate how environmental hazards may interact with social disadvantage and psychosocial stressors to exacerbate health disparities; and 3) evaluate the impact of NGO and regulatory action on emerging environmental health problems.  Much of her current research involves human exposure science and reproductive epidemiology studies of endocrine disrupting chemicals, such as flame retardants, phthalates, BPA, and others. She holds a Bachelors of Science in Public Health (BSPH) from University of North Carolina – Chapel Hill as well as an MS and Doctor of Science (ScD) in Environmental Health from the Harvard School of Public Health. Check out our interview with Dr. Zota on her study which tracked levels of phthalate exposure in people.
FEATURED VIDEO
BCPP: Exposing the Cause is the Cure
We're preventing breast cancer before it starts by eliminating our exposure to toxic chemicals and radiation.