Updated May 28, 2019
Breast Cancer Prevention Partners respects your right to privacy and is committed to maintaining your confidence and trust. We are posting this Privacy Policy to inform you about the ways in which we collect information from individuals who visit the bcpp.org Web site (the "Site") or who communicate with us in other online and offline contexts, and how we may use and share that information.  Please read this Privacy Policy carefully.  Please do not use our Site or share information with us if you do not agree with this Privacy Policy.  Your use of the Site or your sharing of information with us indicates your acceptance of this Privacy Policy.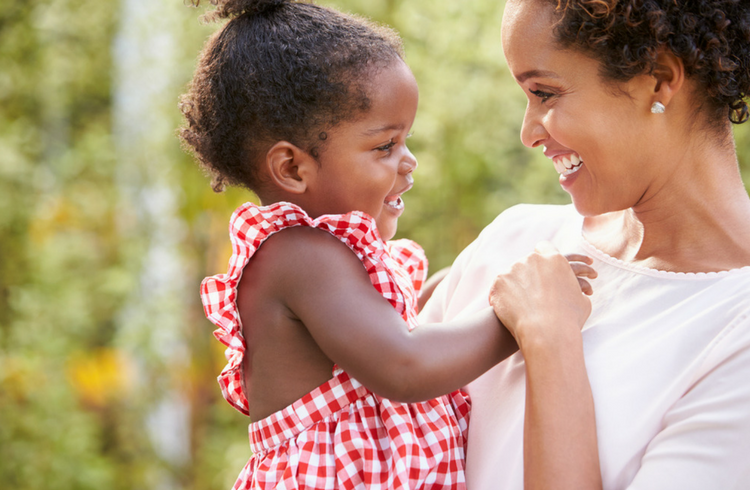 Types of Information We Collect
We may gather two general types of information from you when you visit the Site: 1) usage information that does not, by itself, identify you personally, such as, for example, the Uniform Resource Locator (URL) of the Web site that you were using before visiting the Site, which browser you are using and your Internet Protocol (IP) address; and 2) personally identifiable information that you provide, which is information that lets us know the specifics of who you are, such as, for example, your first and last name, mailing address, email address, telephone number, credit card information, donation and action history on the Site.  We do not require you to provide personally identifiable information to access the Site.  However, in order for you to use some of our services, outlined below, you will need to provide, and we will need to use, some of your personally identifiable information. 
How We Collect Information
Usage Information
We automatically collect information about your usage of the Site through two principal tools: "cookies" and Google Analytics.
Cookies: Cookies are small data files stored on your hard drive that do not contain any personal identifying information.  Cookies cannot run programs or transmit viruses; they can only communicate with the Web site that issued them.  Cookies are frequently used by Web sites to prevent users from having to log in repeatedly or to set customizable preferences. Breast Cancer Prevention Partners uses "cookies" on the Site to assist us in presenting content most relevant to you and to facilitate your use of our online advocacy, personal fundraising pages and other site tools.  However, you may turn off the use of cookies from your browser options menu, and you will still be able to access and view the Site.
Google Analytics:  Google Analytics is a web analytics service offered by Google that tracks and reports Web site traffic.  When you visit the Site, Google Analytics will automatically collect certain electronic information from your computer, which may include your IP address; the domain from which you are using the Internet; the Web site you visited immediately preceding this one; the pages you visited on our Site; and the time you spent at each page. Additionally, when you choose to share the content of a page on the Site with your social networks, the content from the Site that you share and networks with which you share will be recorded.
Personally Identifiable Information
BCPP will not sell your personal information with anyone else, nor send you mailings on behalf of other organizations.
There are several contexts in which you will need to provide us with some of your personally identifiable information:
Online Activism: To send a message from our online action center to government officials and other decision-makers you must identify yourself by name, address and email address.  Breast Cancer Prevention Partners includes this information when we send your message. Without your identifying information, your message may be much less effective, and in the case of communications with many government officials, disclosing your identity is required.
Postcards and "Spread-the-Word" Pages:  To forward an article, postcard or action alert, you must enter your name, email address and the email address(es) of anyone you are sending it to.  Breast Cancer Prevention Partners includes your name and email address when we send your message.  We retain your personal information, but not the personal information of recipients to whom you direct your messages.
Donations: If you choose to make an online donation to Breast Cancer Prevention Partners via Classy, our online fundraising platform, either through a general donation fund or by sponsoring an event participant, you will have to provide your credit card or other billing information.  Please see Classy's privacy policy.  Information gathered through Classy is used to process and acknowledge donations and registrations. This information is not shared outside of BCPP.
Other Contexts: You also will need to provide your personal information if you wish to subscribe to our email list, register for an event, sign up to volunteer, order a print publication, enter a contest, or order merchandise from Breast Cancer Prevention Partners.
Information You Provide:  When you use the Site, you may be given an opportunity to post comments, biographical information or your personal story.  If you choose to include any personally identifiable or other information in a Site forum accessible to others, you do so at your own risk.  By submitting such a story to us, you give us permission to edit it, post it on the Site and use it in appropriate settings designed to illustrate the impact of our environment on human health.  Breast Cancer Prevention Partners is not responsible for the disclosure or use of any information that you choose to post or otherwise make available to others through the Site.  We have no obligation to keep that information private or to not use or display it ourselves.  If you do not want such information to be viewed by third parties, do not share it in public areas of the Site.
Offline Collection of Information: You may also provide personally identifiable information to us by means other than through the Site, including via email, phone, direct mail, in person or through other communication channels.  This Privacy Policy shall also govern our use and sharing of information we collect from you through these other means.
Use and Disclosure of Information Collected From You
As noted above, Breast Cancer Prevention Partners uses the information automatically collected about your use of the Site for the purpose of evaluating how the Site is used and determining how to improve the Site for you and other users.  We also may use personally identifiable information for this purpose, as well as for:
Responding to your requests, such as for particular types of information;
Processing your donations;
Processing your enrollment in events and contests, and informing you of their outcomes;
Sending you emails, newsletters, articles or other publications you may request or that we believe may interest you; and
Our internal business purposes, such as data analysis and audits and efforts to evaluate the effectiveness of our promotional messaging.
Breast Cancer Prevention Partners may disclose personally identifiable information to:
Service Providers. We may share personally identifiable information with unaffiliated third parties who provide us with services, such as to conduct shipping or other order fulfillment, or to provide technology, data analysis, or similar services.  We do not share personally identifiable information with unaffiliated third parties for their own marketing purposes.
Acquirers or Assignees. In the event of any reorganization, merger, sale, joint venture, assignment, transfer or other disposition of all or any portion of Breast Cancer Prevention Partners or its assets, we may transfer any and all information that we collect from Site users or others to the acquiring party or assignee.
Entities Entitled Under Law. We may disclose personally identifiable information about you to others as we believe to be appropriate in the following circumstances: (i) when required by applicable law, including laws outside your country of residence; (ii) to comply with legal process, such as pursuant to a subpoena or other judicial or administrative order; (iii) to respond to requests from public and government authorities; (iv) to enforce the terms and conditions for use of the Site, including this Privacy Policy; (v) to protect and defend our rights and property; (vi) to protect the interests and safety of Breast Cancer Prevention Partners or others; (vii) to prevent abuse of, or harm to, our systems, services, members, sponsors, users, or other members of our community; (vii) to cooperate with law enforcement agencies seeking to identify anyone who may be using the Site for illegal activities; and (vii) to permit us to pursue available remedies or limit the damages that we may sustain.  We have no obligation to notify you of such disclosures, except as required by applicable law.
Security of Personally Identifiable Information
We attempt to protect your personally identifiable information from theft, loss, or alteration with security measures that are reasonable and consistent with industry standards.  For example, we use encryption technologies whenever transferring certain types of sensitive information, such as credit card data.  However, due to the nature of the Internet and wireless networks, Breast Cancer Prevention Partners cannot guarantee that personally identifiable information that it collects will be 100 percent secure, either in transmission or at rest, despite our best efforts.  Further, Breast Cancer Prevention Partners assumes no responsibility for the security of your information that we may lawfully transmit to third parties once that information is in their possession.
International Concerns
Because the Internet is global, information about you that we collect or that you submit to us may be transferred, processed, stored, and use in countries (including the United States) other than the one in which you live, where laws regarding processing of your personally identifiable information may be less stringent than the laws in your country.  By using the Site, you explicitly consent to such transfer, processing, storage, and use of your information.
California Privacy Rights
The Site does not respond to "do not track" signals or other mechanisms that provide users the ability to exercise choice regarding the collection of personally identifiable information about an individual user's online activities over time and across third-party websites or online services.  Except as described in this Privacy Policy, we do not knowingly allow other parties to collect personally identifiable information about your online activities over time and across third-party Web sites when you use our Site.
Updating Your Information
You can review and update the information we have on record for you by contacting us via email at contact@bcpp.org or by phone at 415-346-8223.
Communications from Breast Cancer Prevention Partners and Opting Out
If you submit your personal information to us online or elsewhere, we will add that information to the Breast Cancer Prevention Partners constituent database, and you may be contacted about other Breast Cancer Prevention Partners activities, news, and/or fundraising campaigns. If you join our email list, we will have a record of your email address and all other information you choose to provide. You may unsubscribe from receiving such emails at any time by clicking the unsubscribe link that appears at the bottom of each email we send or by emailing your unsubscribe request to hello@bcpp.org.
We do not share any of the email addresses, names, mailing addresses or other personal information we collect with other individuals, organizations or companies.
Changes
We may change this Privacy Policy at any time.  Such changes will be effective immediately upon our posting the revised Privacy Policy on the Site.  Please review the Site and this Privacy Policy periodically so that you are aware of any modifications.  Your continued use of the Site after such modifications are made will constitute your acknowledgment of the modified Privacy Policy and your agreement to be bound by it.
Thank you for visiting the Site and for supporting Breast Cancer Prevention Partners' work to identify–and advocate for elimination of–the environmental and other preventable causes of the disease.
FEATURED VIDEO
BCPP: Exposing the Cause is the Cure
We're preventing breast cancer before it starts by eliminating our exposure to toxic chemicals and radiation.