Past Leadership
Our Founder
Our founder, Andrea Ravinett Martin, was an amazing woman and inspirational leader. In addition to the legacy of Breast Cancer Prevention Partners (formerly Breast Cancer Fund), which she founded in 1992, Andrea gave us important words and actions that guide us to this day – from the first climb of Mt Aconcagua with 16 other breast cancer survivors, to her belief that "with teamwork and perseverance anything is possible — if taken one step at a time."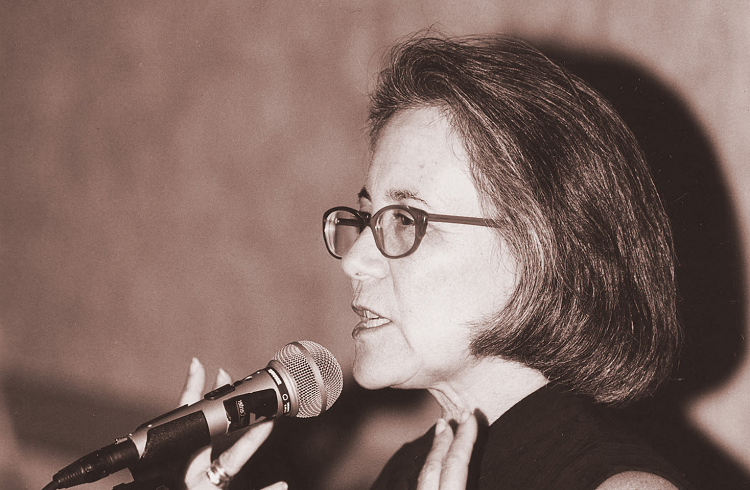 Andrea Ravinett grew up in Memphis, graduated Phi Beta Kappa from Tulane University, and later earned a Masters degree in French from Tufts University. She moved to San Francisco in 1969 to teach.
During the 1970s, Andrea received her law degree from California Hastings Law School, where she wrote and edited for the law journal. She joined Crosby, Heafey, Roach and May where she practiced as a litigator until 1980. At that point, Andrea left her law practice behind to open a restaurant. She ran the well known and popular Memphis-style barbeque restaurant, Hog Heaven, for 6 years.
The late 80s and 1990s saw Andrea working for a variety of causes she cared about, in addition to raising her daughter, Mather. It was during this period that Andrea also received two diagnoses of breast cancer, each of which had a dire prognosis. She had just joined soon to be Senator Feinstein's team as a member of the finance team when she received her second diagnosis of breast cancer.
It was during this time that Breast Cancer Prevention Partners (BCPP) was born. Andrea became ever more involved with and passionate about taking on the public health crisis of breast cancer, and in particular, to advocating for the elimination of the environmental and other preventable causes of the disease.
In 1995, Andrea joined 16 other breast cancer survivors in what would become BCPP's first "climb" – an ascent of the 23,000-foot Aconcagua in the Argentine Andes. This landmark effort, like all the other activities of the organization, were based on Andrea's belief that death from breast cancer could be eradicated in our daughters' lifetimes.
In 2001, Andrea was diagnosed with a malignant brain tumor. She died two years later in August of 2003. Andrea was an inspiration to women and men around the world, and the work of Breast Cancer Prevention Partners continues to this day thanks to her vision and leadership.
FEATURED VIDEO
BCPP: We are Partners
Celebrating 25 years working to prevent breast cancer.