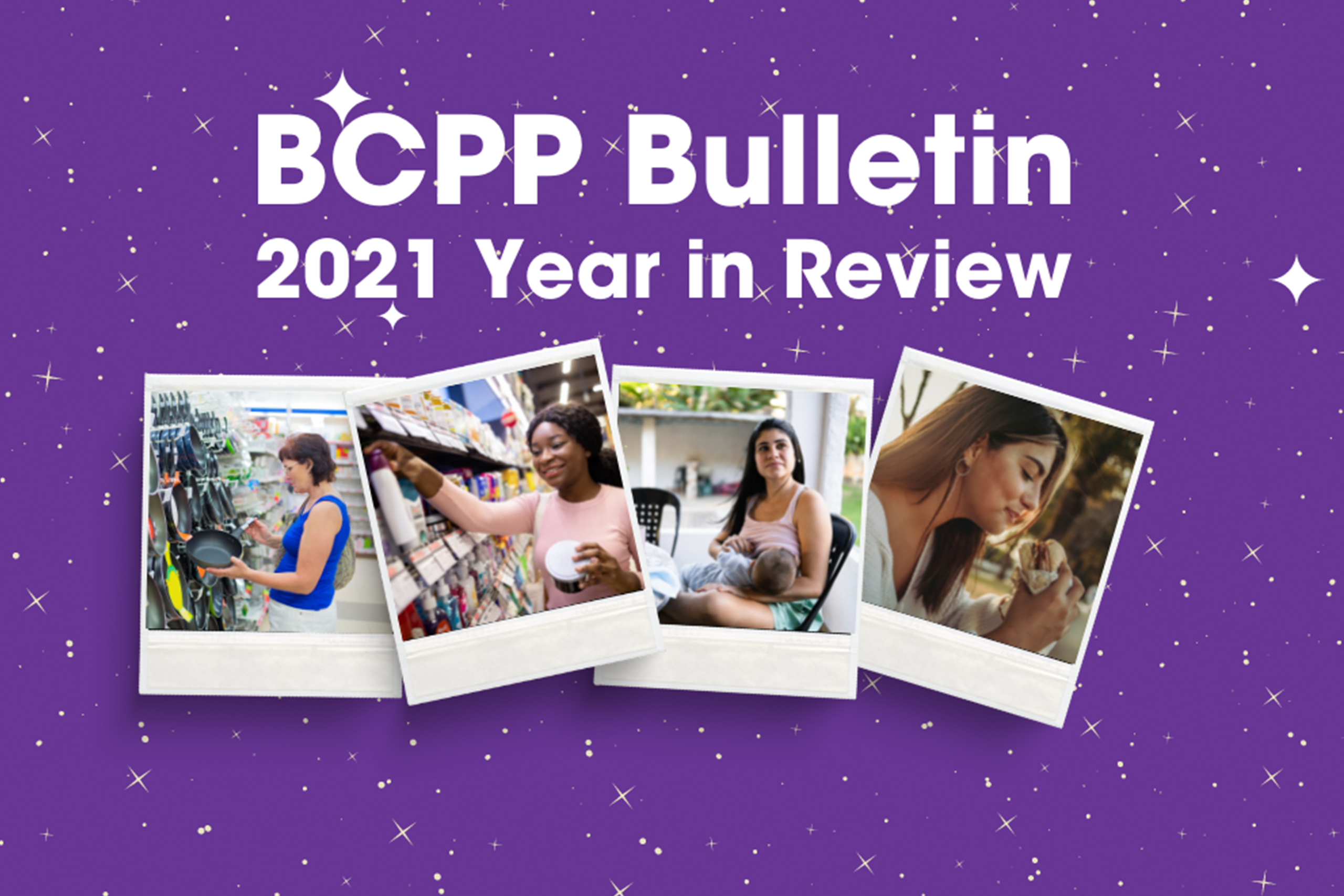 We are happy to report that this past year has been a transformative one for BCPP. Through your loyal support and the diligent work of our staff, we were able to reach several major, health-protective milestones and grow the ever-increasing voice for primary prevention. Check out the quick gist of 2021's victories that we can celebrate because of your continued dedication to the cause, and click the buttons to learn more.
If you haven't already, please give your year-end gift today for breast cancer prevention!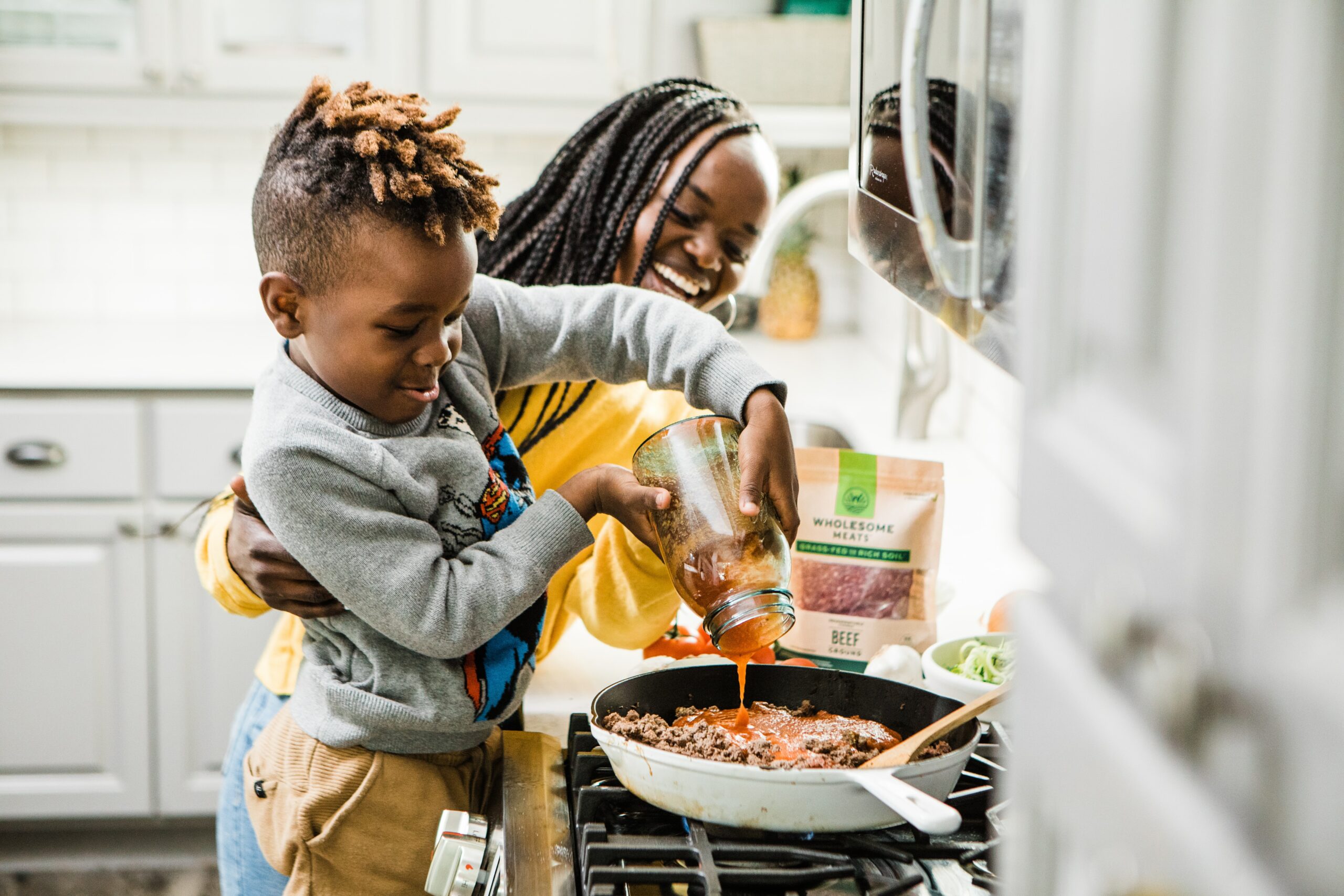 VICTORY! Pushing PFAS out of our food
On October 5th, Governor Newsom signed the BCPP co-sponsored California Safer Food Packaging and Cookware Act (AB 1200) into law, marking the 16th law made possible because of BCPP's leadership! With your letters and stories, we helped pass a momentous law that will DOUBLE the number of people protected in the U.S. from PFAS, from 38 to 77 million. AB 1200 1) bans the use of PFAS in paper-based food packaging 2) requires cookware manufacturers to disclose the presence of hazardous chemicals 3) and prohibits misleading advertising on cookware packaging. Now, nearly 25% of the entire U.S. market will no longer be forced to use toxic-laden food packaging! And we're not stopping here – in 2022 we'll be expanding our PFAS work via federal legislation.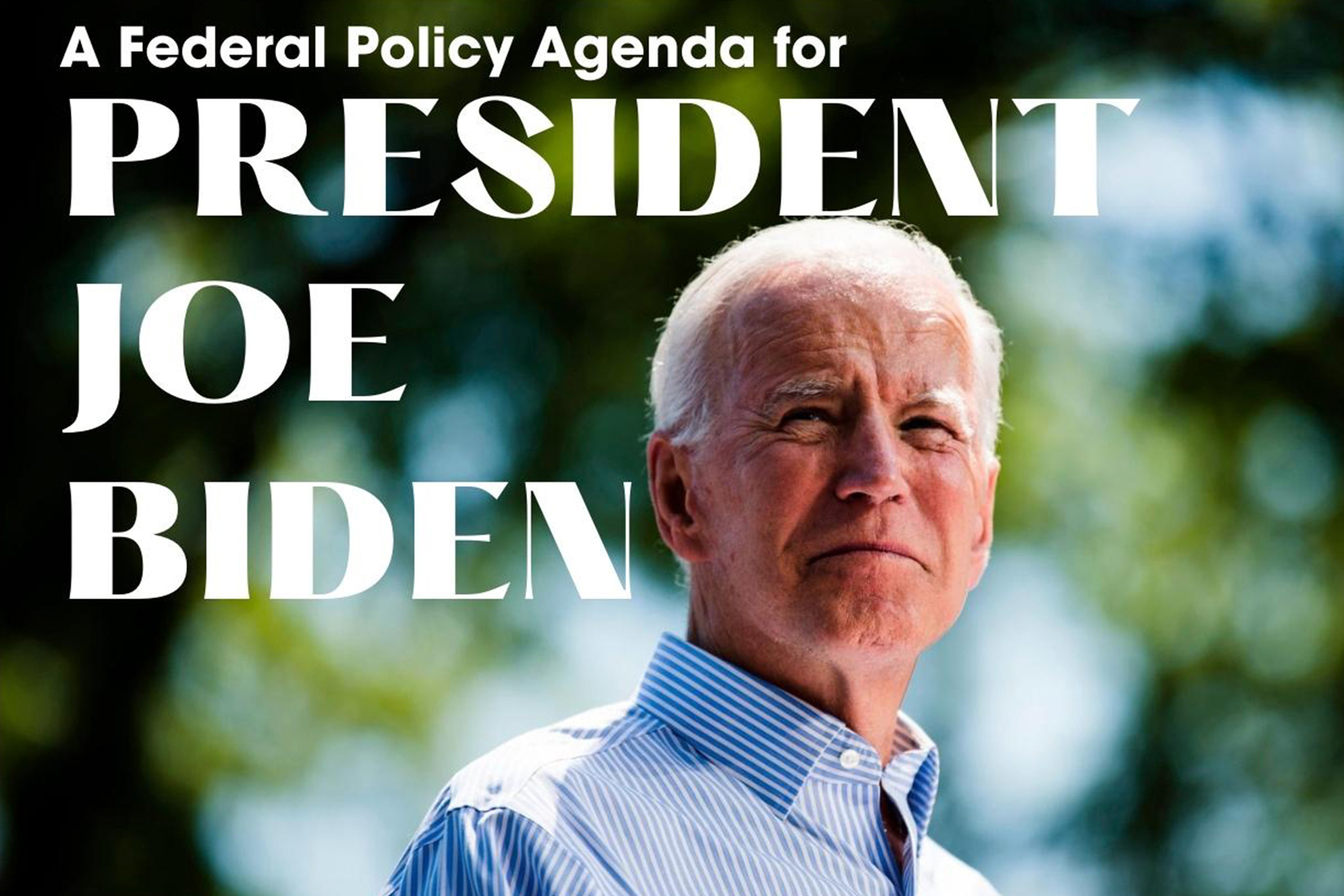 Dear President Biden…
With a new Administration in place, we leapt at the chance to articulate a federal roadmap toward preventing breast cancer. We developed a 22-page Federal Policy Agenda for Breast Cancer Prevention, which recommends actions President Biden can take (issuing executive orders, reversals of regulatory rollbacks initiated through the previous Administration, and launching key research & policy initiatives) to reduce breast cancer. And we didn't just write this Agenda – we delivered it directly into the hands of key decision-makers! Working with our D.C. partners, we distributed this Agenda directly to President Biden, crucial members of his Administration, First Lady Jill Biden, Vice President Kamala Harris, and key congressional offices.
Countering the injustice of beauty: BCPP's new Safer Black Beauty List
In response to prolific marketing of Black beauty companies selling products that contain hazardous ingredients – such as skin lighteners, hair straighteners, etc. – BCPP is partnering with scientists and leading nonprofits (NGOs) to develop a first-of-its-kind list of "safer" Black-owned beauty brands that make and sell beauty & personal care products to Black women and girls. We will raise awareness about the hazardous chemicals in Black beauty products; equip women with resources they can trust to make safer choices; create a "do not use" list of chemicals in Black beauty products to help retailers and manufacturers make and sell safer products; and elevate companies that create safer beauty & personal care products for all. Coming soon!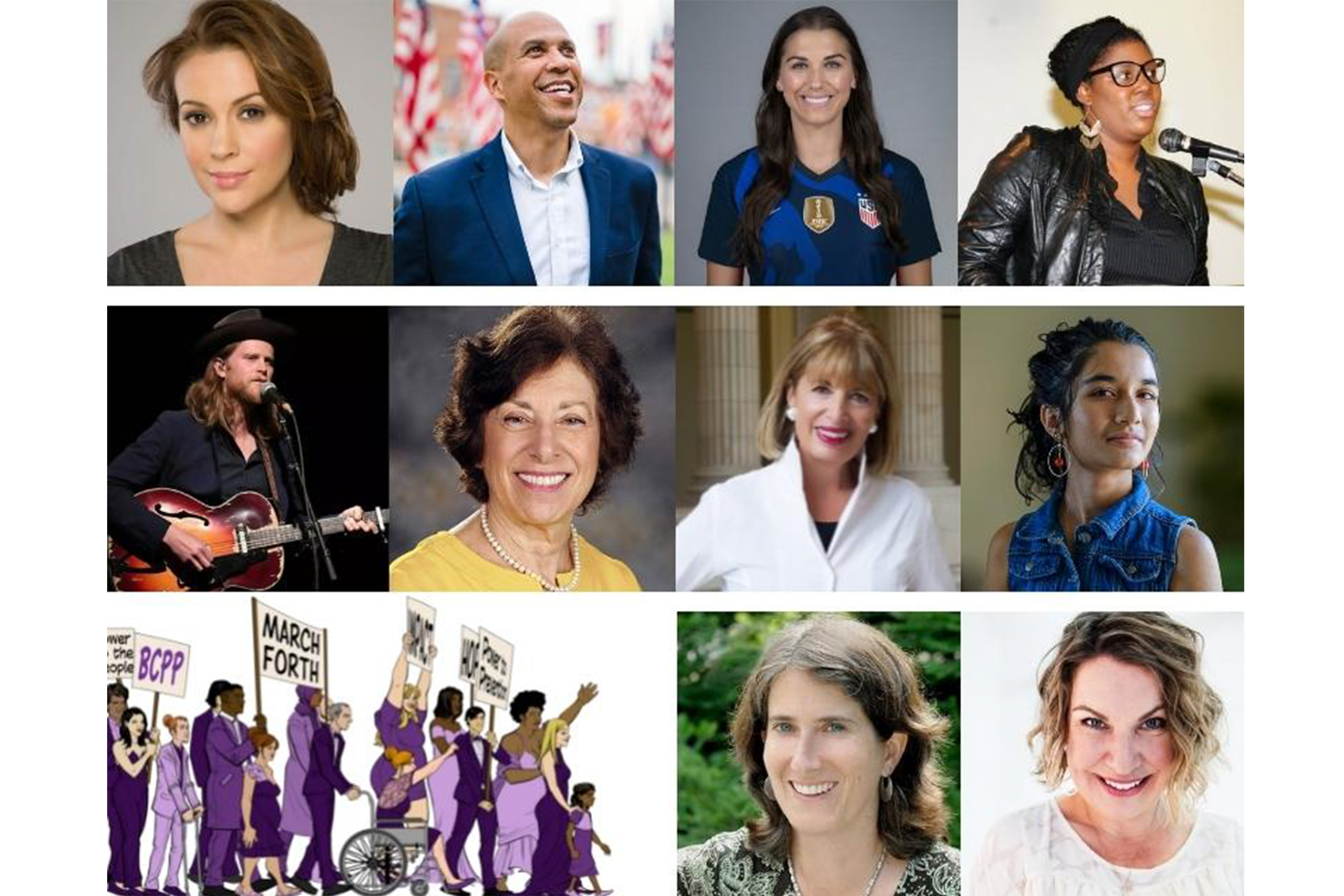 Moving prevention forward, virtually
In March, we held our first-ever virtual gala, March Forth, to celebrate and invigorate our movement to prevent breast cancer and create a healthier world for everyone. The evening was filled with amazing energy and featured outstanding entertainment, high-profile celebrity speakers, and diverse environmental health and justice leaders. From scientist to senator, artist to athlete, the speakers glowed, and the BCPP community showed up. Over 700 BCPPers joined us virtually and came together strong, raising over $227,500 for prevention!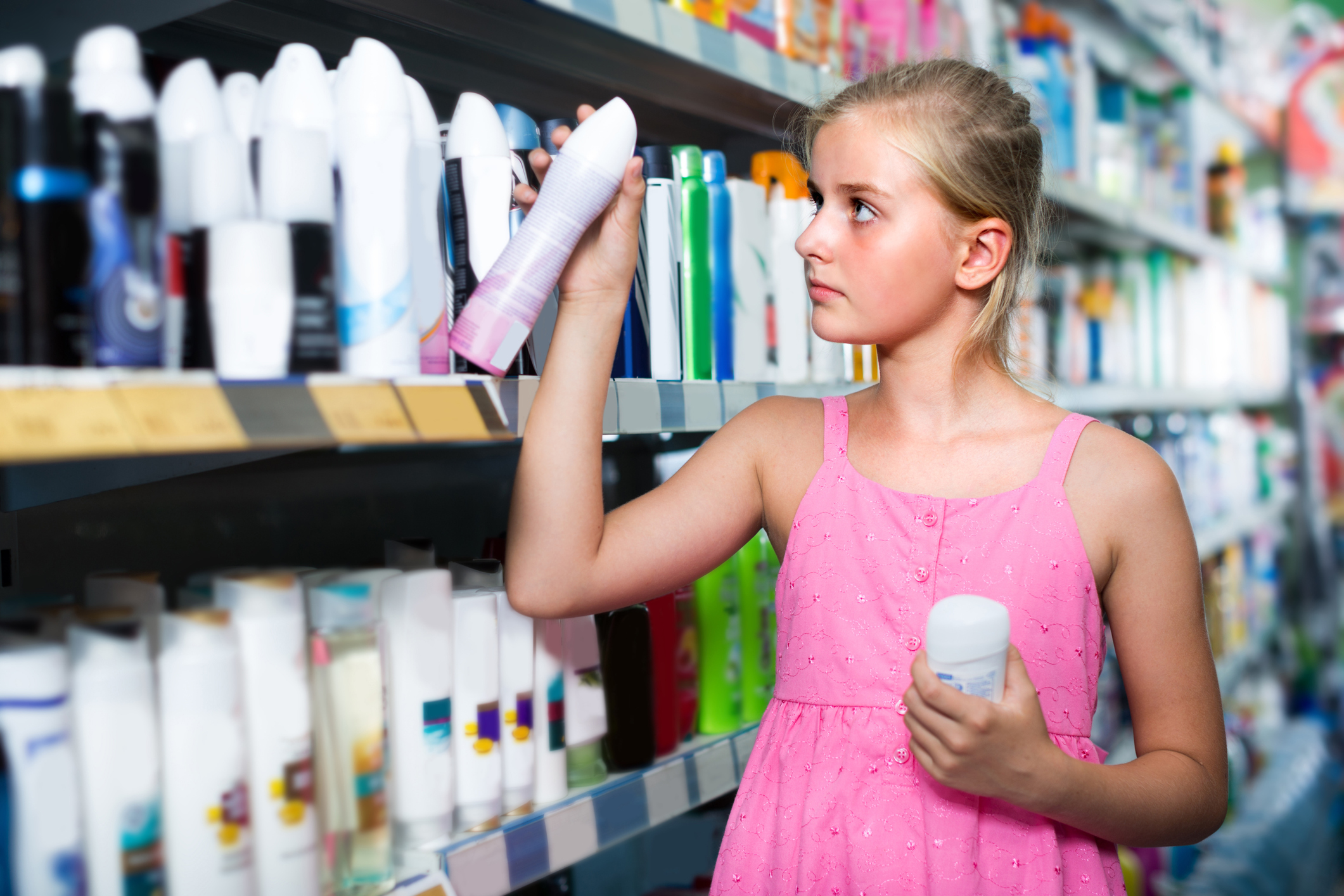 Everyone loves a package deal: #SaferBeauty4All
The current U.S. law governing the $100 billion personal care and beauty product industry is old, outdated, and only 2 pages long. It's way past time to upgrade our cosmetic safety laws! Which is why we developed a federal Safer Beauty Bill Package, officially introduced to Congress on October 8th. Championed by 4 strong, incredibly dedicated, and passionate female members of Congress, these bills will 1) ban the worst ingredients, 2) disclose secret fragrance and flavor ingredients, 3) better protect women of color & salon workers, and 4) help companies get the supply chain information they need to make safer products. To introduce and build excitement for this package to key decision-makers, NGO and business partners, and our base, we held a kick-off press conference, launched a letter-signing campaign, and garnered support from 140 NGOs and businesses.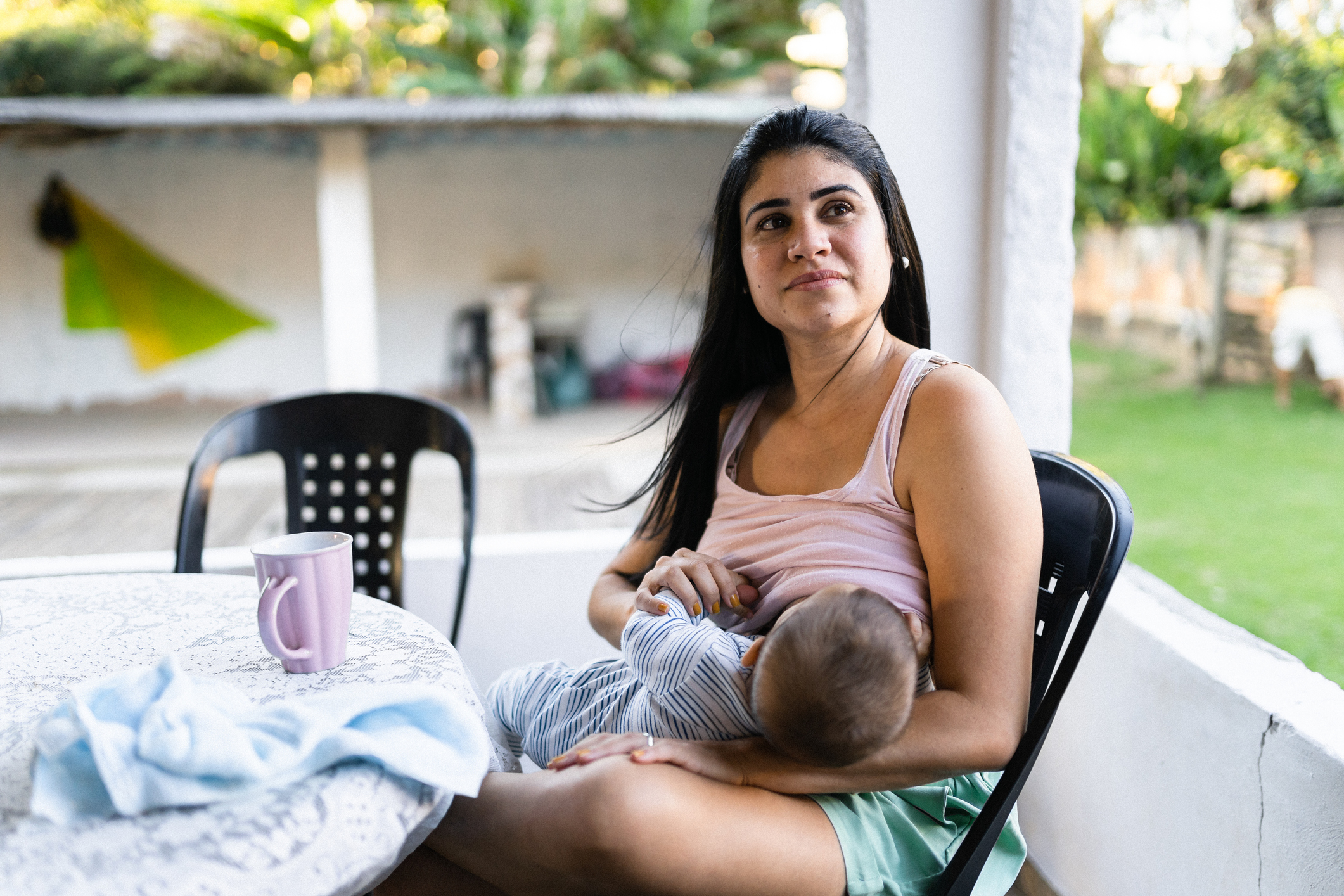 Paving Paths to Prevention
After producing our groundbreaking Paths to Prevention, we continue to push this statewide model for primary breast cancer prevention to the national level, with the goal of encouraging other states to adopt systemic actions to reduce hazardous environmental exposures. This year, we developed and published three factsheets on risk factors and interventions associated with Race, Power, and Equity; Breastfeeding; and Alcohol, respectively. Now, we are working with the CDC and National Association of Chronic Disease Directors to develop and present a series of webinars to 1) educate other state agency staff about the connection between cancer and the environment and 2) provide them with the tools they need to incorporate policies addressing chemical exposures in their state cancer plans.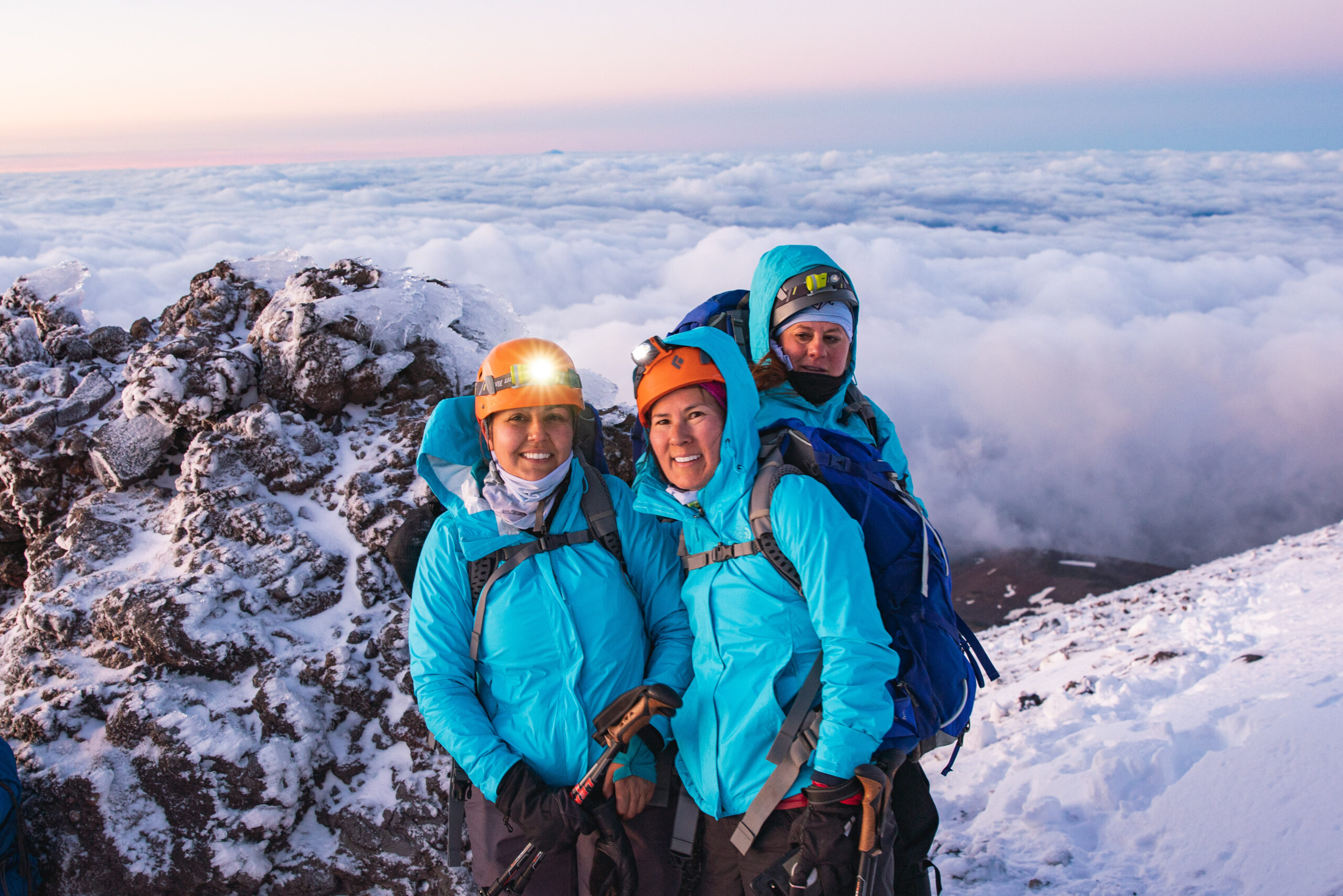 Pioneering the outdoors for prevention
COVID might have stuck by our side through 2021, but that didn't stop the revival and success of our signature annual events! In June, we had our biggest Climb Against the Odds yet, as 2 teams of 41 climbers total – including mother/son duos, breast cancer survivors, doctors, activists, and BCPP staff – faced high winds, sharp inclines, and even sleet as they ascended Mt. Shasta in the name of prevention. Our in-person portion of the 26th year of Peak Hike moved to a new, gorgeous location. With a small but mighty group of 186 in-person hikers, paired with virtual hikers across the country, we raised nearly $125,000 to stop breast cancer!
Your support powers and makes our prevention work possible—thank you!
Our shared mission is to expose and eliminate the environmental causes of breast cancer – toxic chemicals in our food and water, consumer products, and workplaces. We promote health equity by working with communities that experience worse outcomes, earlier onset, or greater toxic exposures. We partner with lawmakers, businesses, and like-minded organizations to accelerate our impact. When we prevent breast cancer, we also prevent many other cancers and diseases. Your generous giving makes all this work possible. Thank you so much for your support to move prevention forward, and we wish you a happy new year!