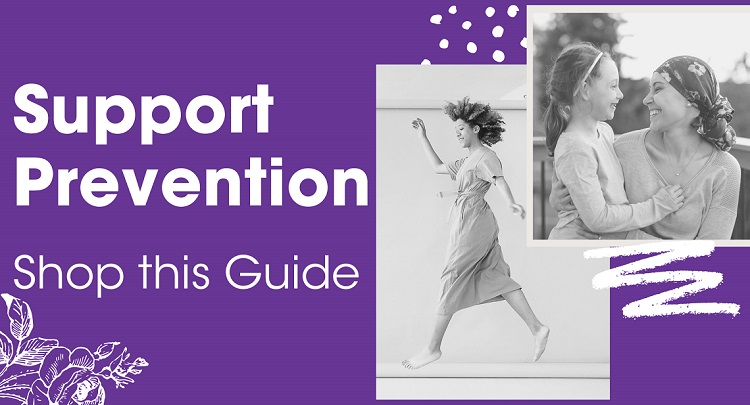 For us at BCPP, October's Breast Cancer Awareness is our chance to shine extra light on prevention. Most people don't realize that only around 10% of breast cancer cases can be attributed to genetics. What does that mean? It means that most incidences of breast cancer are likely linked to other factors including environmental exposures to toxic chemicals and radiation.
Want to know more? Read about breast cancer science 101 and share with a friend!
Safer Products
We teamed up with our partners in prevention to show you businesses that support BCPP and do pink products the right way: by valuing the health of people and the planet. Check out the great products below that we picked out just for you.
Crunchi is committed to creating clean beauty products that are high-performance and toxic free. We are setting a new standard for cosmetic safety, and ultimately, redefining what it means to be beautiful.
TODAY ONLY, 10/10, Crunchi will donate $5 from every purchase to BCPP. Orders over $150 will receive a Pretty Please blush! 
Osprey has long and proudly backed BCPP's mission. We've supported Climb Against the Odds for over 15 years as sponsors and by sending a number of our team members to climb Mt. Shasta for prevention.
Our limited-edition pink Daylite pack sales benefit BCPP. Only available at Osprey.com, while supplies last.
Decorate your home with prevention this month with our: "An Ounce of Prevention" bouquet – a living 6" anthurium plant potted in a ceramic, hand-designed vase. Farmgirl Flowers ethically sources their bouquets and are proud to support farms who pay living wages, avoid harmful chemicals, and have medical benefits for their teams.
For each bouquet purchased, we will donate $5 to support BCPP's work to stop breast cancer before it starts.
At Balega, community is based on our founding principle, Ubuntu—a respect for humanity built on love and goodwill. We are dedicated to making the finest running socks and to spreading light through the community. This is why we support BCPP and salute the graceful warriors that inspire us all.
$1 from the sale of every Balega Grit & Grace socks benefits BCPP.
CRYSTAL deodorant pioneered mineral-salt deodorant over 35 years ago! Our products work to neutralize the bacteria that causes body odor – unlike ordinary deodorants that cover up odor with harsh chemicals.
We're proud to support BCPP! Each CRYSTAL purchase made will help support a minimum donation of $10,000.
1MORE, a premium award-wining headphone manufacturer, honors breast cancer awareness month through its partnership with Breast Cancer Prevention Partners. Whether you are directly affected or not, 1MORE hopes to bring awareness to this cause.
During October, 1MORE will be donating 10% of all sales from the USA website to BCPP. Get 20% off all pink series products through Oct., USE CODE: BCPP
We're a team of creators who stand behind our innovative products and love that they help you – an incredible, varied community of filmmakers, vloggers, photographers, and more – share your voices across countless mediums.
This month, we'll donate 25% of our Pink Limited Edition VXR10 microphone proceeds to BCPP.
REMINDER: These products come from fabulous companies that financially support our efforts to prevent breast cancer, so purchases you make also support BCPP!
Please purchase or donate and share this with your loved ones.