Check out our tips + fun in the sun products below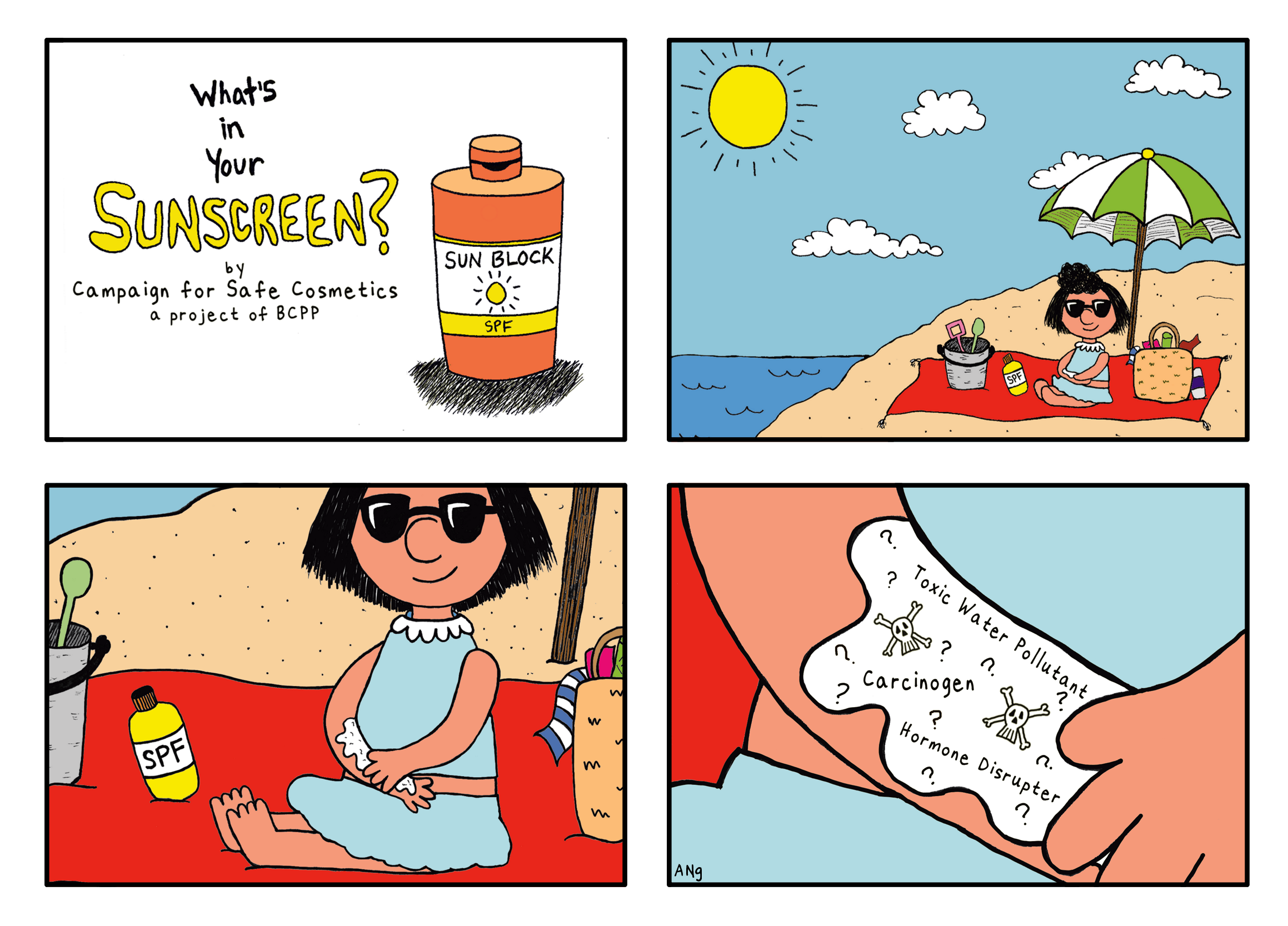 Sunscreen Tips
Did you know that many sunscreens contain chemicals that can mimic estrogen in the body, disrupt the endocrine system, and play a significant role in breast cancer development? We think you shouldn't have to choose between skin cancer and breast cancer.
So, we put together a red list of sunscreen ingredients for you to avoid and other easy steps to minimize your exposure during this super hot summer season.
What are UV filters?
Ultraviolet filters, or UV filters, are chemicals that are able to screen out UV-A and UV-B rays from the sun.
What are the top tips to avoid exposure?
The best way to reduce exposure to UV filters is to avoid purchasing those that list chemical UV filters, such as octinoxate, octyl methoxycinnamate, benzophenone, oxybenzone, PABA and padimate O.
Choose sunscreens that use sun-blocking compounds derived from minerals, such as zinc oxide or titanium dioxide, in a non-inhalable form.
Avoid purchasing lipsticks, hair products, nail polish and other personal care products that list chemical UV filters such as octinoxate or octyl methoxycinnamate (OMC).
When spending long periods of time in the sun, use good sun sense. Wear a wide-brimmed hat, lightweight long sleeves, and pants. Apply a mineral-based sunblock liberally and frequently.
Safer Products
At BCPP, our partners in prevention are businesses that support BCPP and value the health of people and the planet. The products below come from stellar companies that financially support our efforts to prevent breast cancer, so purchases you make also support BCPP! Check out the hot items we picked for your sunny summer.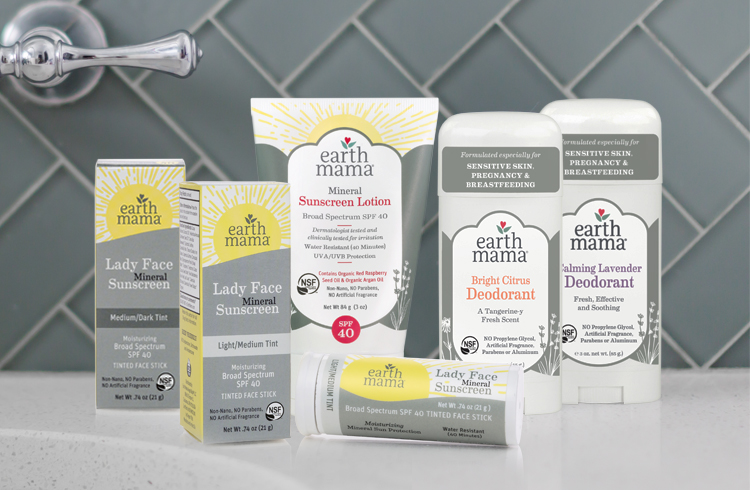 Keep summer, fall, winter and spring safe with effective herbal care, like sunscreen and deodorant with cutting-edge botanical ingredients and no toxic chemicals — because what goes ON the skin goes IN.
Save 25% on your purchase with coupon code EarthMama25. Offer valid on US orders only, expires 12/31/19.  
Since 1984, CRYSTAL has been creating deodorants with Mineral Salts and Sodium Bicarbonate to provide safer and reliable odor protection. Natural minerals and other botanically-derived ingredients stop odor before it starts without blocking pores, allowing the body to function naturally. You can feel confident that you are doing right by your body and the environment.
Use code SAFERSUMMER on thecrystal.com to receive $3 off your $10+ purchase from June 10 – July 31.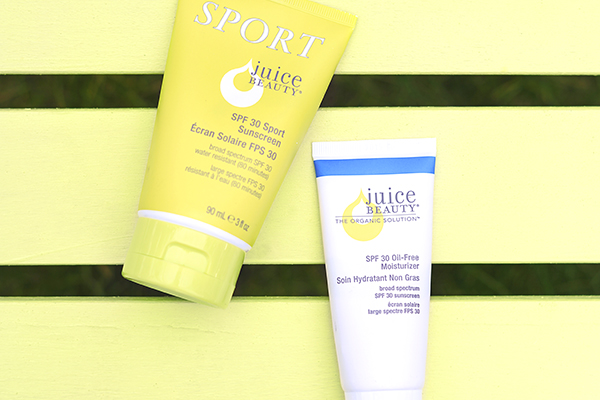 Juice Beauty reef safe sunscreens are formulated without chemical SPF ingredients such as oxybenzone, which have been banned in Hawaii and Florida for harming coral reefs. Feel assured that you're safeguarding your skin and our environment with Juice Beauty's reef-friendly mineral zinc SPFs offering broad spectrum UVA and UVB protection.
Made with certified organic ingredients, try Juice Beauty this summer for ideal protection against premature aging and hyperpigmentation due to sun damage.
BUFF® is the original multifunctional headwear brand, having premiered and innovated the tubular headwear category. Recognized by athletes and outdoor enthusiasts for its quality, craftsmanship, and customizable design and style options.
Many of BUFF® products are awarded the Seal of Recommendation by the Skin Cancer Foundation, check them out.
Meet Crunchi's NEW CHARCOAL BODY BAR. Made with organic jojoba seed and infused with fresh citrus essential oil, Crunchi's Charcoal Body Bar gently cleanses and exfoliates leaving your skin feeling soft and smooth. True health and beauty means caring not only about what we see in the mirror, but also the world around us.
Consciously produced and packaged, the Charcoal Body Bar is not only effective and long lasting, but by not using plastic bottles and wrappers has minimal environmental impact. Get yours today.
With blister resisting, moisture wicking, and antimicrobial technologies, Balegas are not only the running socks you need, but the socks you deserve. We proudly support BCPP and healthy futures every stride of the way.
Balega is on a mission of prevention by encouraging healthier lifestyles for women. Find your fit, you'll fall in love.