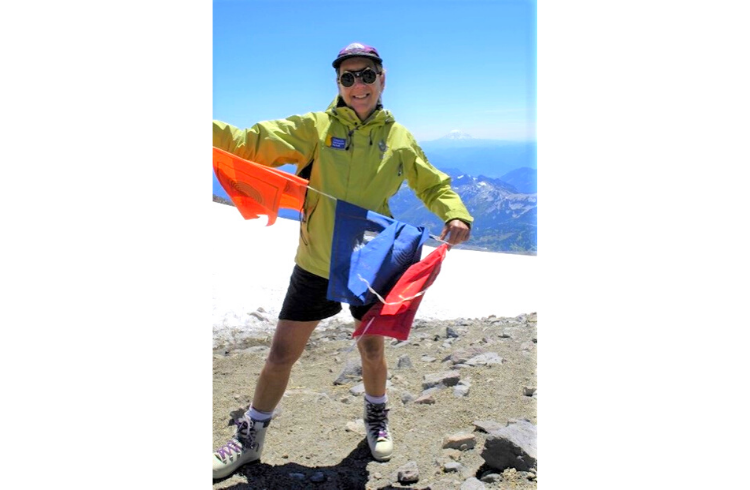 Mary Ann Castimore, Mt. Rainier 2005
"Through BCPP, I have become an advocate, and by climbing mountains I hope to be a positive influence on others facing what I and so many others face when dealing with breast cancer. I stand on a summit with prayer flags in hand to convey the message of hope and remembrance: hope of a cure, of a long life, of a good quality of life, of a cancer-free world for the future; remembrance for all those who lost the battle."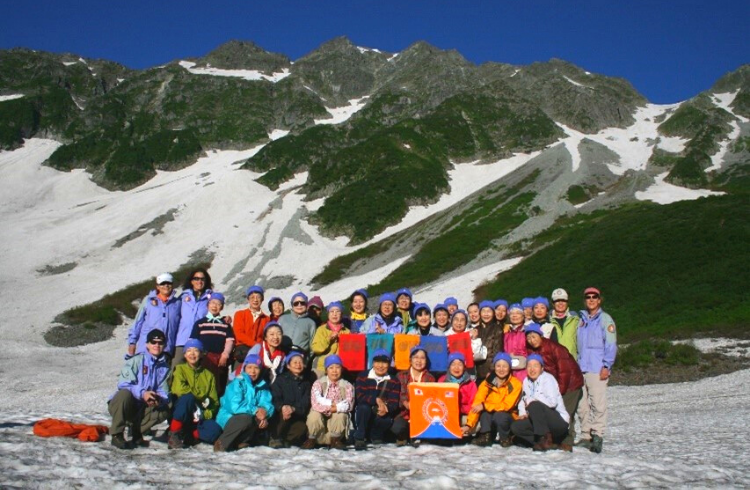 Note from BCPP Director of Development Julie Pofsky
Mary Ann Castimore "MAC" was a fierce warrior in her battle against breast cancer. Diagnosed in 1986, she lived hard over 30 years past diagnosis. A member of the original guard at BCPP, MAC began her journey with us on Climb Against the Odds on Mt. McKinley in 1998. With the love and support of our BCPP community, she passed the day after Christmas on December 26, 2020. Rest in peace Mary Ann. This is our tribute to you, lionheart and dragon.
A letter to our community from your close friends: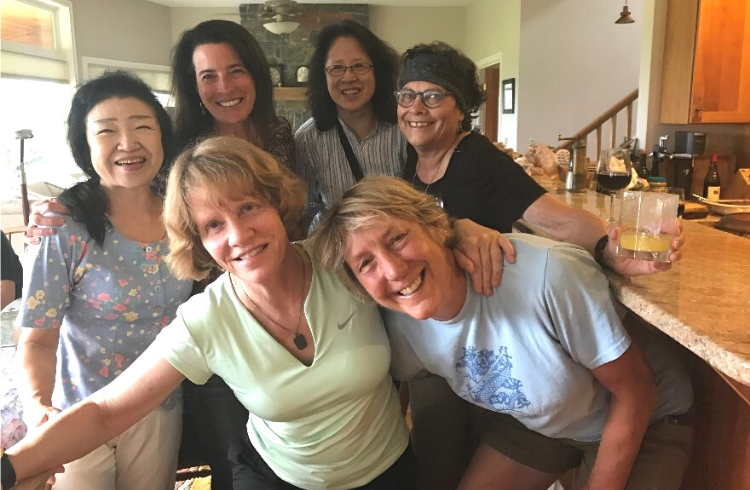 To our BCPP Family,
It is with great sadness that we write with the news of the passing of another great warrior/heroine. Mary Ann Castimore ascended from these earthly bounds on December 26.
She was a survivor extraordinaire, having been initially diagnosed in 1986 and in 1995 with mets. Undaunted by her decades long war against metastatic breast cancer, Mary Ann defied logic and science, never letting her cancer limit or define her.
She signed onto the Denali Climb in 1996 and in 1998 with mets to her sternum climbed higher than any other survivor. The following year she returned to "The Great One" with her husband, John and made it to 19,000 feet.
She was a guide on BCPP's Climb Against the Odds: Mt. Fuji in 2000 and was instrumental in growing a relationship with our Japanese climbing friends. She, Cat, Iris, and Diane continued the outreach to our Japanese sisters, setting up a climb in the Japanese Alps in 2007, in the White Mountains of New Hampshire in 2010, and lastly in the Adirondacks, climbing the Saranac 6 in 2017. The Japanese repaid the invitations by inviting us back for climbs in the Japanese Alps and Mt. Fuji.
Mac was also part of the first Mt Shasta Climb in 2003 and the Mt Rainier Climb in 2005. Mac was the rudder in our boat, with the heart of a lioness and the will of forged steel she was a natural to lead the way.
Perhaps, because breast cancer was a part of more than half her life she truly had mastered what we all strive for, "to live life to its fullest, leaving nothing on the table."
To paraphrase a poem by Jack London, succinctly sums up Mary Ann, "I would rather be ashes than dust, I would rather be a meteor than a star to flash across the sky in a fleeting moment of glory than to remain sedentary for all my life."
Of course, we will always have an emptiness in our lives without her but we will also carry her spirit of courage, determination and resolve.
Forever in our hearts,
Iris Lancaster, Diane Matsumoto, Sandy Badillo, Cathy Ann Taylor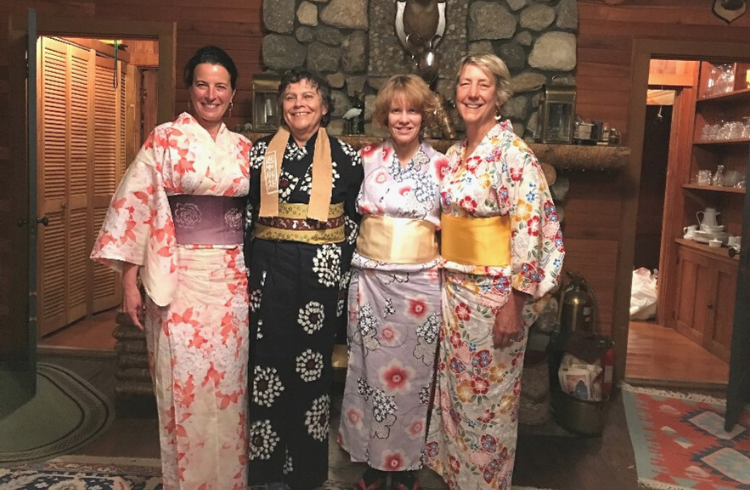 Saranac 6: Cathy Ann Taylor, Diane Matsumoto, Iris Lancaster, Mary Ann Castimore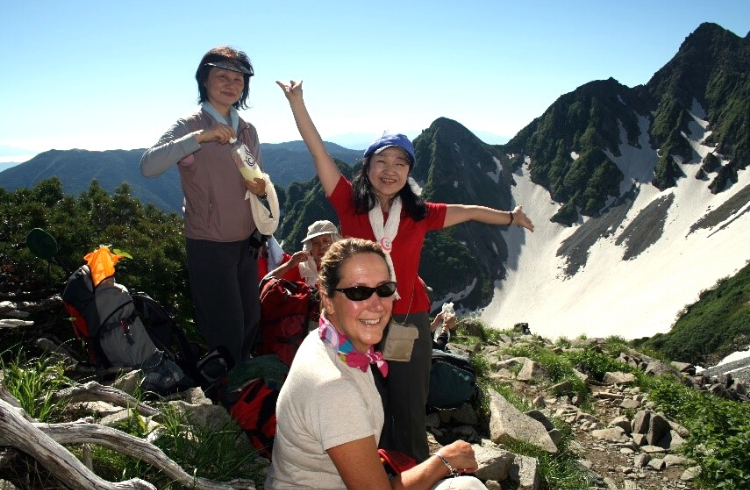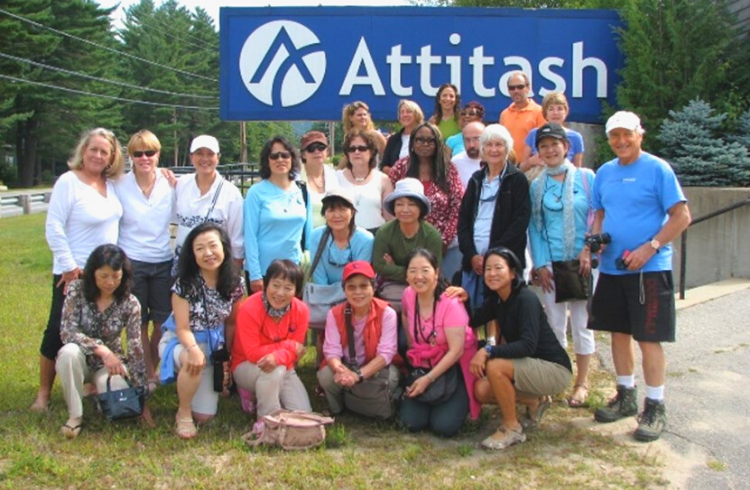 Climb Against the Odds: Mt. Fuji 10-year reunion on Mt. Washington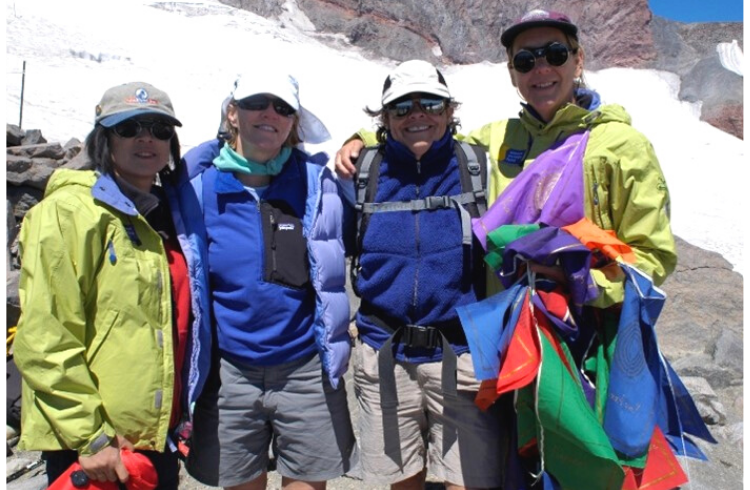 Mt. Rainier 2005: Shiori, Iris Lancaster, Diane, and Mary Ann Castimore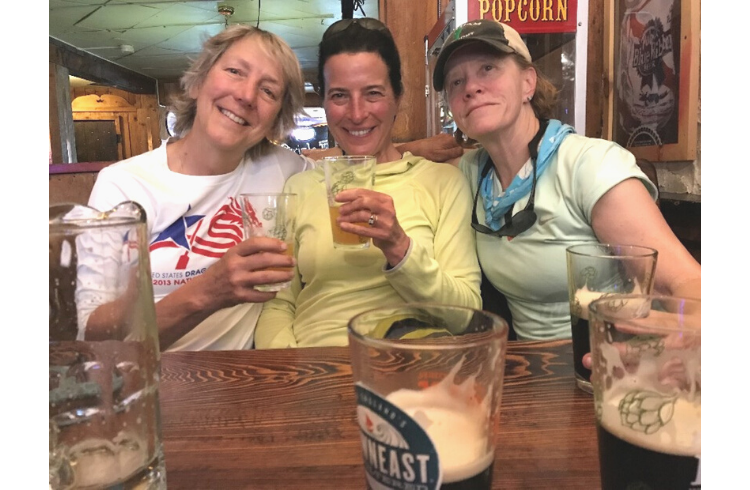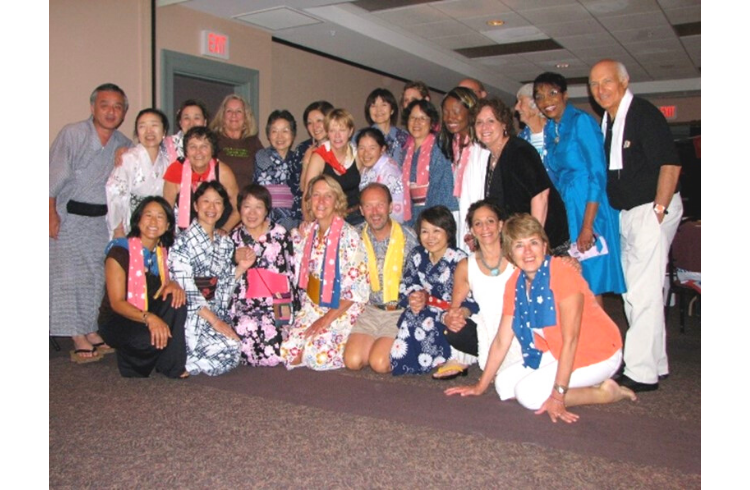 Climb Against the Odds Mt. Fuji 10-year reunion on Mt. Washington
Ann Castimore front row, 4th from left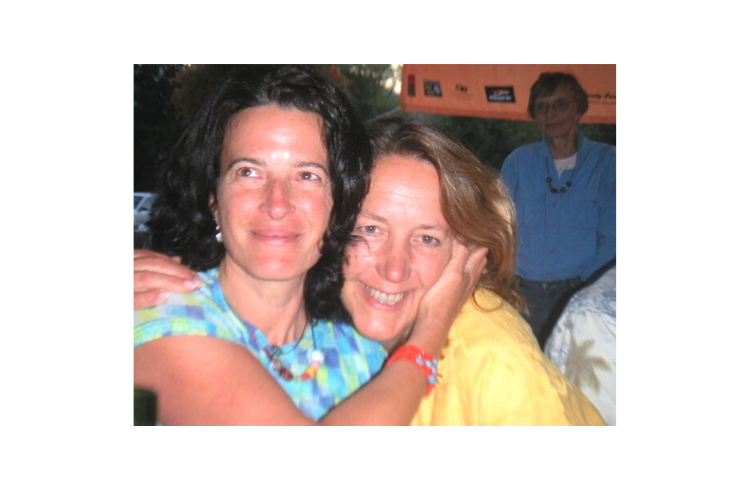 Climb Against the Odds, Mt. Rainier 2005: Cathy Ann Taylor and Mary Ann Castimore