Post by BCPP Development Coordinator Sarah Meike
Andrea Ravinett Martin was not a mountaineer, alpinist, or climber. She was a woman committed to doing things that people told her she couldn't. From playing on the men's flag football team in college to continuing to thrive when faced with two dire breast cancer diagnoses, Breast Cancer Prevention Partners' founder challenged society's expectations and proved to the world that anything is possible when women unite behind a challenge with dedication and perseverance.
This International Women's Day I would like to honor Andrea's life and her legacy of empowering all people to push past what they think they can't do, and rise to their highest peak.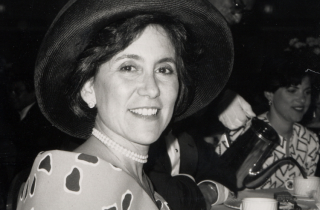 When Andrea Ravinett Martin was first presented with the idea of climbing a 22,841ft mountain to spread the message of breast cancer prevention, she had two strong reactions. First, the idea was absolutely crazy. At the time, the concept of accomplishing major physical feats to fundraise for a disease was unheard of and seemed like a ridiculous concept to most. Second, from that moment on, Andrea was determined to see this idea through.
Not only did she want to defeat breast cancer as a disease so future generations did not have to go through the pain and trauma of the illness, but she also wanted to shift the perspective about breast cancer patients and survivors. She wanted to prove to everyone and herself that breast cancer survivors were not women wasting away in hospital beds, but strong and resilient individuals capable of leading communities, standing up for the causes they believed in, and climbing to the greatest heights our world has to offer. Thus, Climb Against the Odds was born.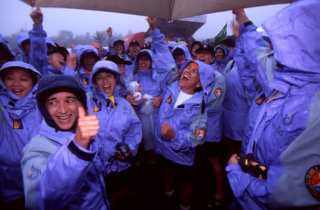 In 1995, BCPP, then Breast Cancer Fund, launched its first Climb Against the Odds event on Mt. Aconcagua in Argentina, followed by Mt. McKinley in 1998, Mt. Fuji in 2000 and Mt. Rainier in 2005. In 2006, Climb Against the Odds found its home mountain of Mt. Shasta, where the event has taken place annually for the last 13 years. Andrea's vision to shout the message of breast cancer prevention from the mountaintops still echoes around the world today.
Climb Against the Odds is not merely a name, but a statement of the reality we all find ourselves in, facing the statistics of 1 in 8 women in the U.S. being diagnosed with breast cancer in her lifetime. I am so grateful to Andrea Ravinett Martin and so many other women on this International Women's Day that looked inside themselves and found strength and courage when faced with their own mortality. They are the inspiration that keeps me firmly pointed toward my own personal peaks, one step at a time.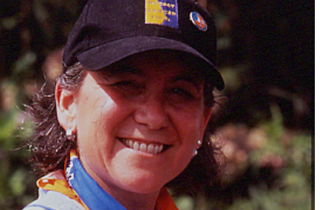 Andrea knew that you didn't have to be an outdoor enthusiast, Iron Man champion, or climbing expert to set your mind to something and see it through. If you would like to join this lineage of women who climb mountains for breast cancer prevention, I'd love to share more with you about the experience. Click here for more info or contact me directly at sarah@bcpp.org!
Climb Against the Odds is looking for our next team of climbers!
Check out our full itinerary and our learn about this adventure of a lifetime! Email 
events@bcpp.org
with any questions.