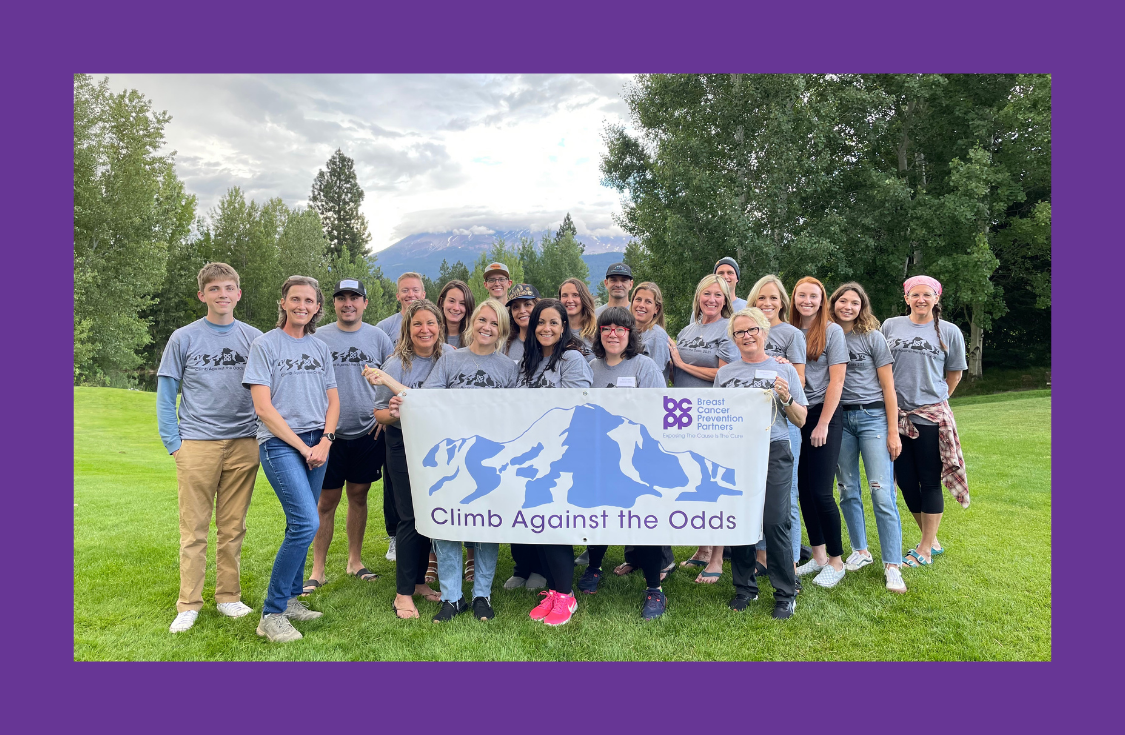 This inspirational team of 21 volunteer climbers from across the country, featuring 3 mother/son duos, climbed 14,175ft. Mt. Shasta to challenge the 1 in 8 odds of a woman's breast cancer diagnosis. Many climbed in honor of their own or a loved one's experience with cancer. The team gathered at Northern California's 14,179 ft. Mt. Shasta and journeyed up the mountain on a 3-day climb.
So far, this team has raised over $149,101 of their $150,000 goal to prevent breast cancer. They are so close! Can you help them reach their goal? 
Day 1 – June 14th, 2021
The 2021 team arrived in Mount Shasta to more rain! Fortunately, the skies are expected to clear, and the team will face the "normal" climb schedule:
• June 15th – Hike to basecamp
• June 16th – Early morning summit attempt, followed by a second night at basecamp.
• June 17th – Return down the mountain.
After receiving goody bags with mountain essentials and some treats, the climbers prepared prayer flags to carry up the mountain on behalf of loved ones, friends, and community members. The flags read:
Following an opening welcome and seed planting ceremony, the climbers heard from a Mount Shasta Ranger and Shasta Mountain Guides to make sure they are prepared for a successful climb. The summit is optional, but returning safe and sound is mandatory. Spirits were high at dinner, as the weather seems to be turning warmer, though nerves were also kicking in. These climbers can't wait to get going up the mountain.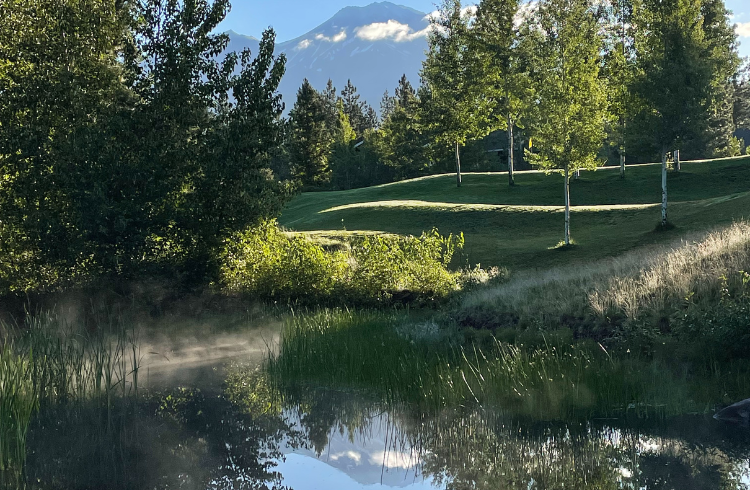 Beautiful weather, gorgeous views.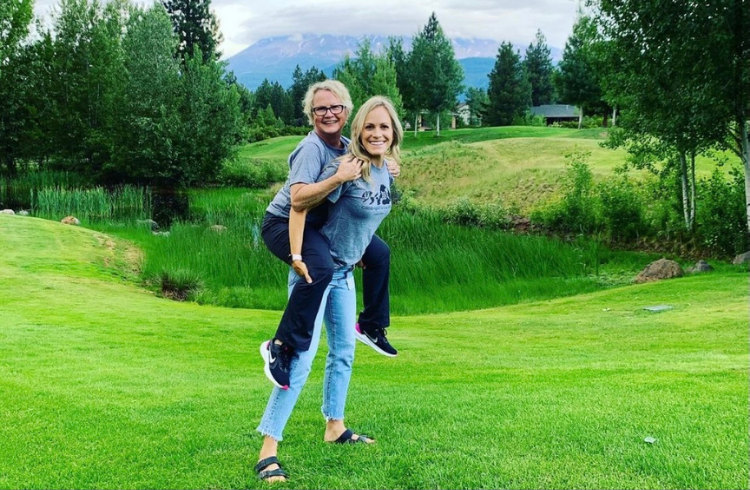 Climbers Sandy and Patti.
"Are we doing this whole backpacking thing right?"
Day 2 – June 15th, 2021
Once they've packed up and made bag lunches for the trail, the climbers head out to meet with their guides and go through gear check at the 5th Season in Mount Shasta. The guides check to make sure all climbers have the essentials for the mountain, and encourage them to leave behind any unnecessary extras.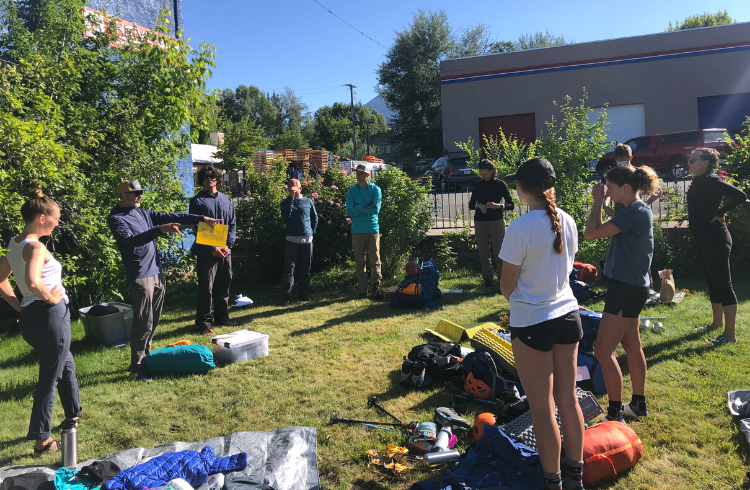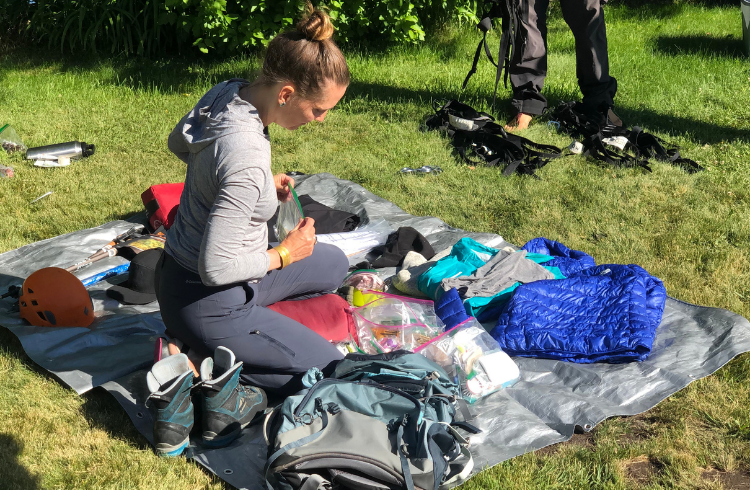 BCPP CEO Amanda packing up.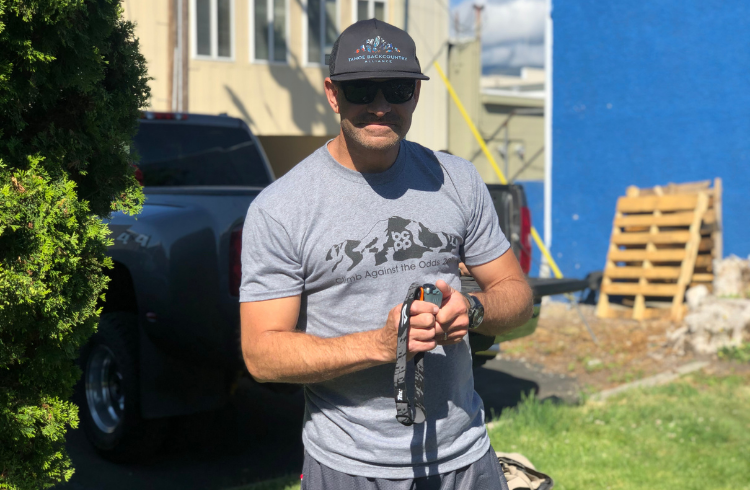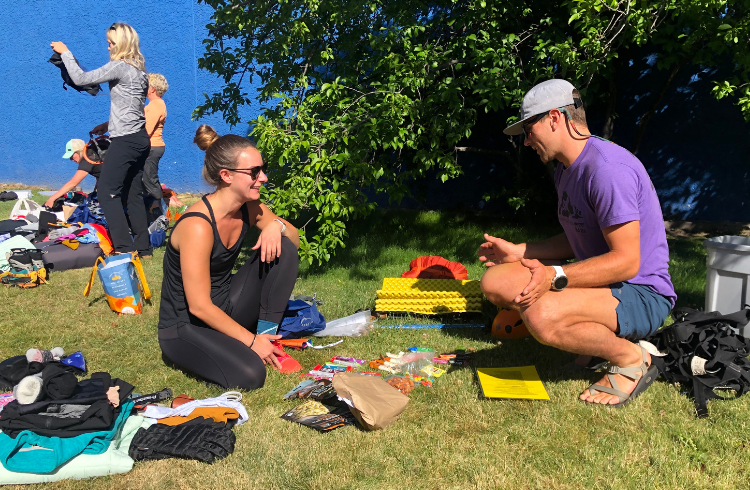 Gear run down with the guides.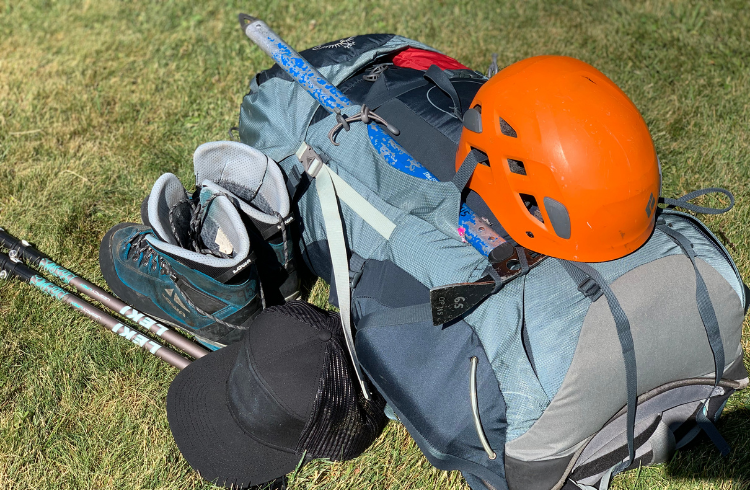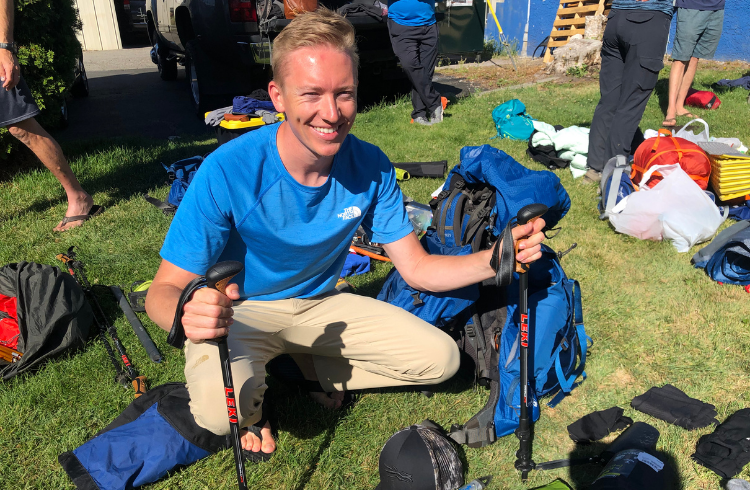 Shoutout to our sponsors!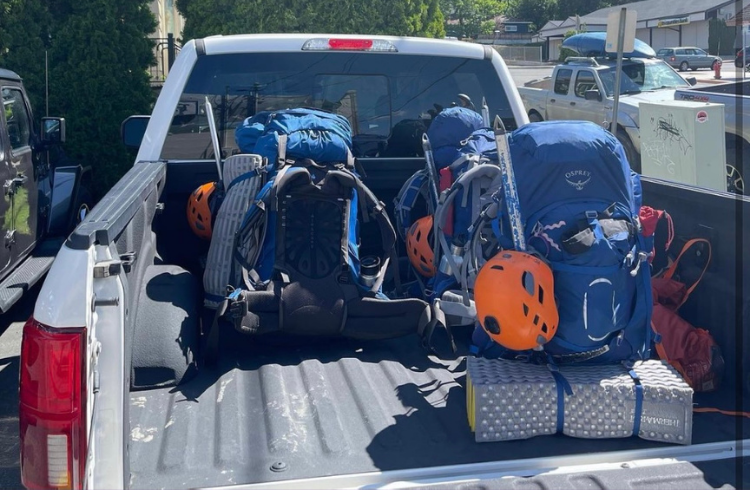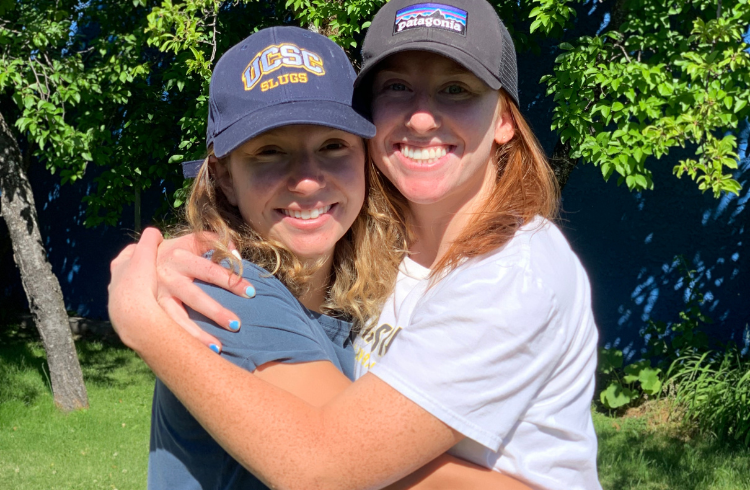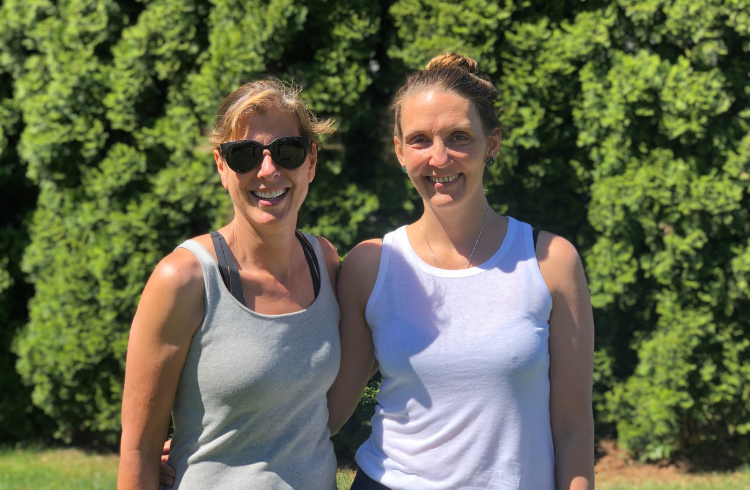 The three groups (Purple, Green, and Orange) hiked from Clear Creek Trailhead at 6,500′ up to Clear Creek Springs Base Camp at 8,200′, about a three hour hike.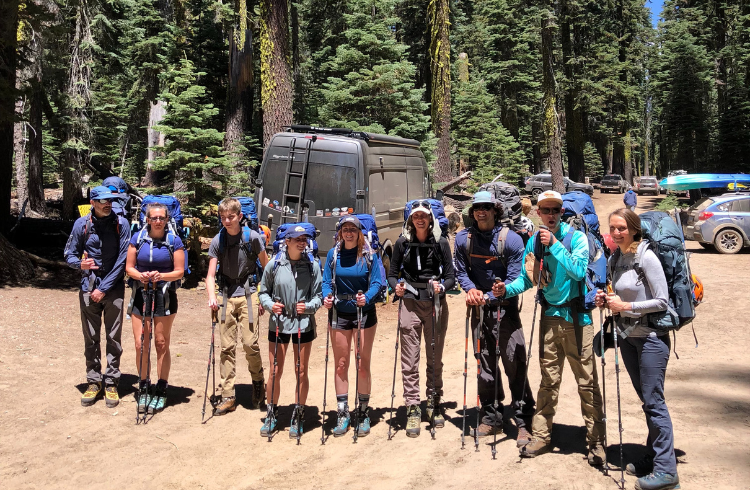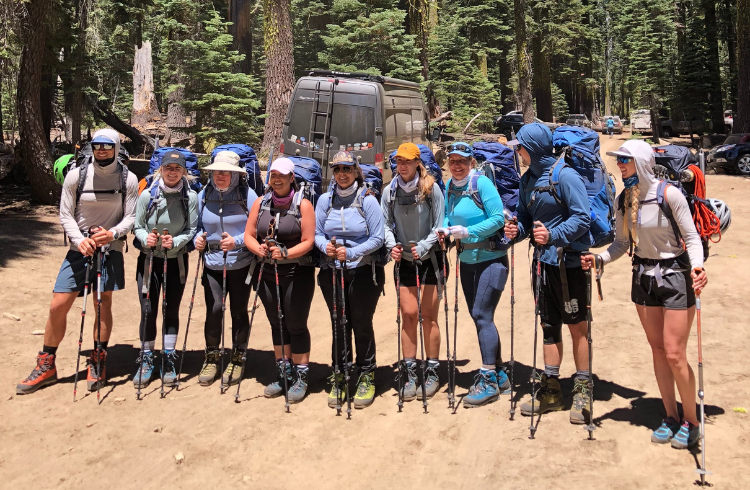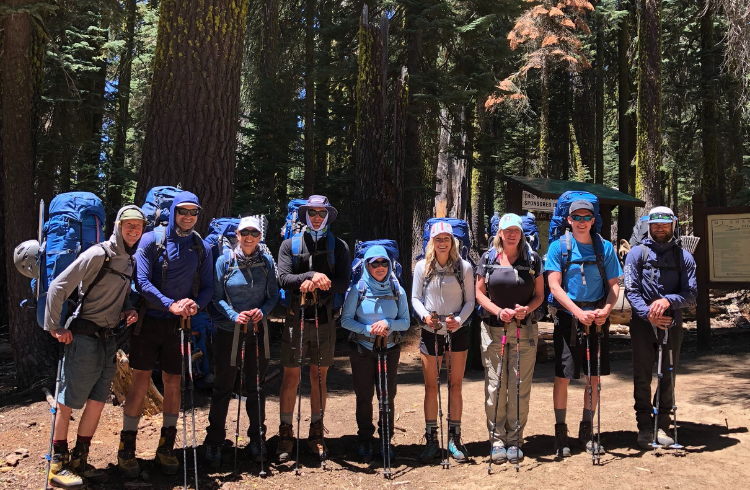 The climbers are camped overnight on the mountain at Clear Creek Springs base camp at 8,200 feet in elevation. They're getting as much rest as they can in preparation for an early rise Wednesday morning to attempt the summit. They enjoyed a beautiful sunset on the mountain, with a view of the shadow of Mt. Shasta.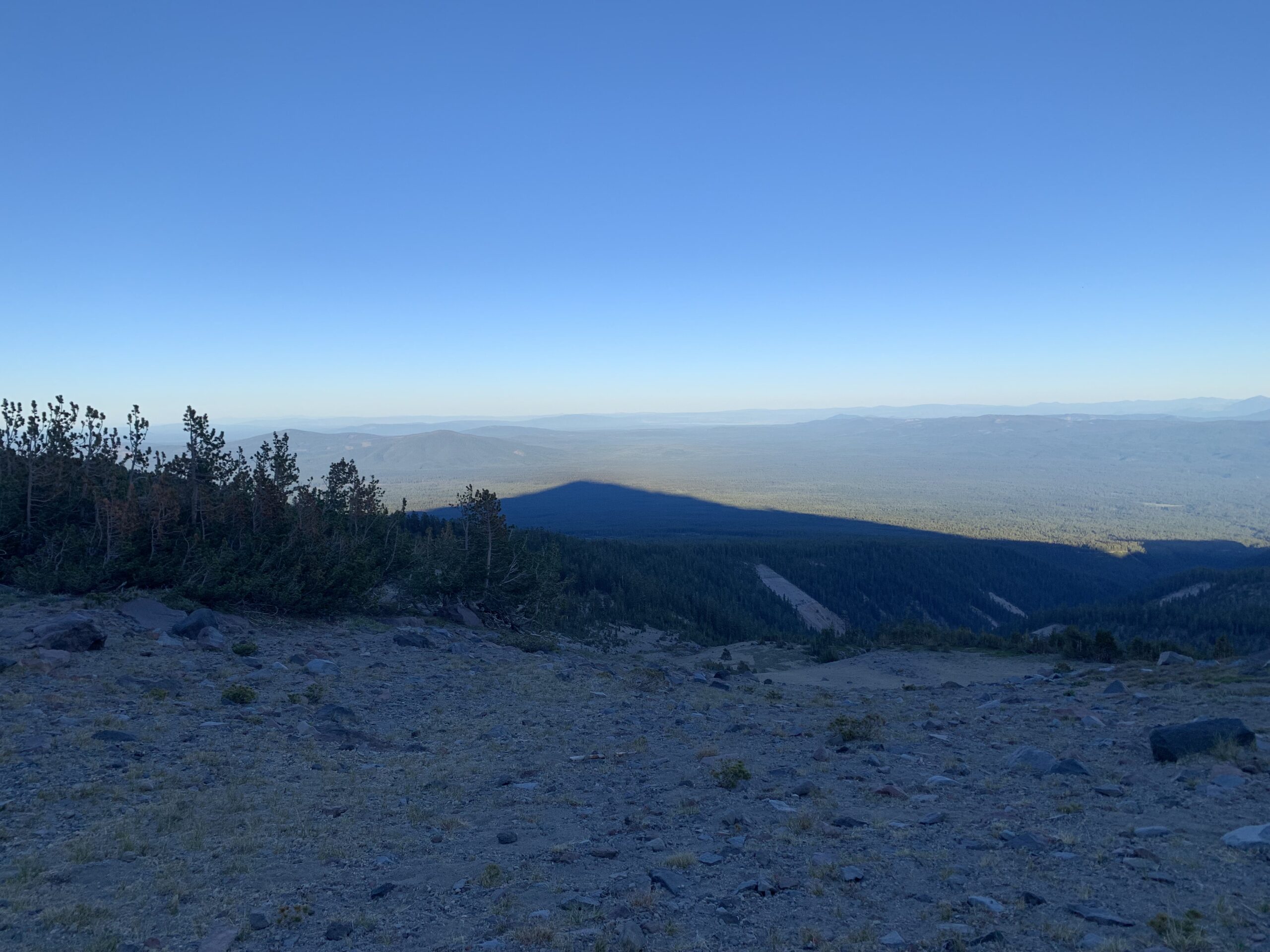 Sunset shadow of Mt. Shasta.
Day 3 – June 16th, 2021
The climbers woke up at 2:30am for a 3:30am start up toward the summit. From base camp it's about 6,000 feet of elevation over 3.3 miles to the top. Mostly scree (loose pebbles and rocks), they'll hit some snow as they approach the summit. Let's go climbers!
All teams launched from base camp between 3:30-4am.
Laura Martinez & Marci Castillo reach their personal high points of 8,200 feet and are safe at base camp.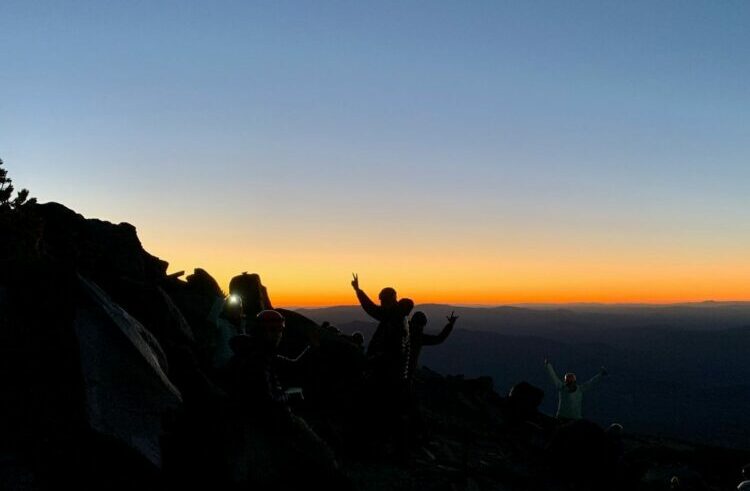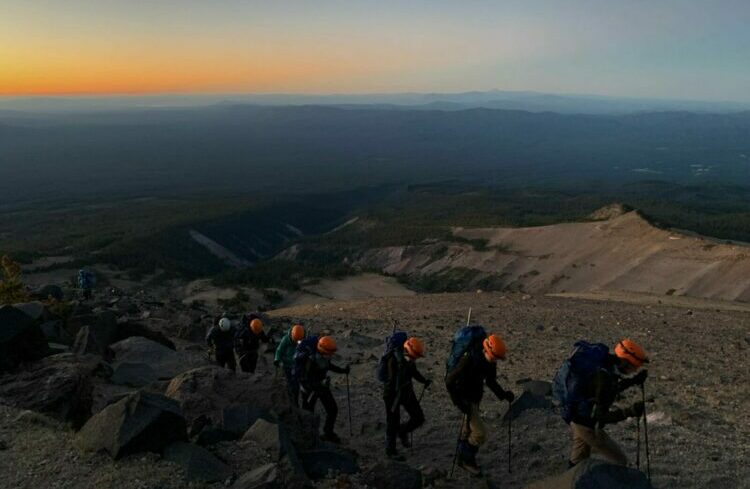 Scree ascent on Clear Creek Trail.
Note: All times listed are dispatch times. Actual time events took place varies due to communication relay lag times. 
4:25am Sara Roush reaches her high point at 9,000 feet.
6:24am Sandy Hanshaw reaches her high point at 10,200 feet.
Way to go climbers! Thank you for your terrific efforts climbing against the odds for breast cancer prevention.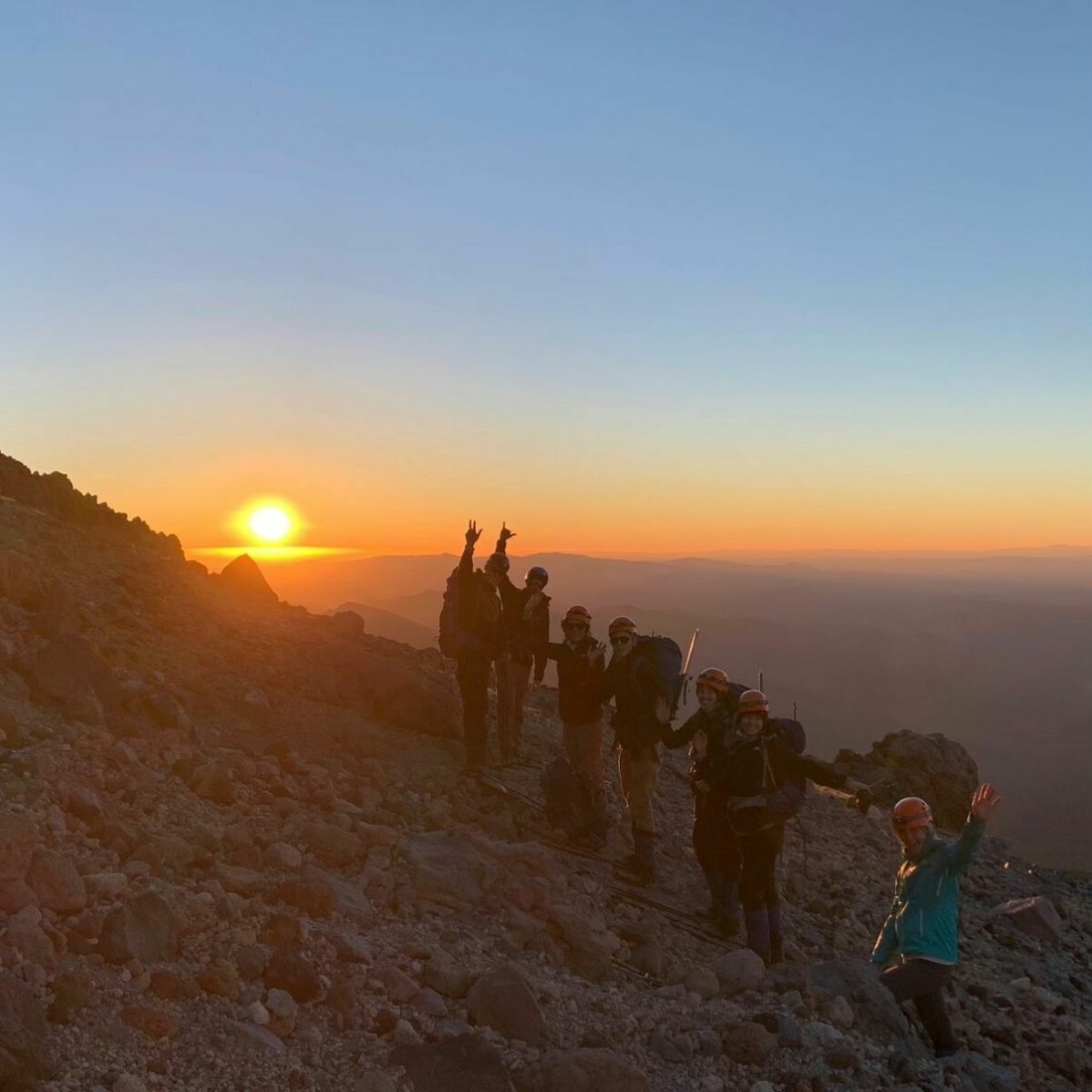 7:17am Linda Helper-Corley and Joanne Starkman reach their high points at 11,100 feet. Amanda Heier reaches her high point at 11,400 feet.
8:30 am Erica Heywood reaches her high point at 12,200 feet.
8:48am Climbers are approaching 13,000 feet.
9:08am Sarah Reines reaches her high points at 12,800 feet.
10:35am Max Starkman, Megan Krieg, and Dwana Strat summit Mt. Shasta at 14,179 feet.
11:22am Mark Victory, Patti Betts, and Andrew Abraham summit Mt. Shasta.
11:28am Bridget Vanoni, Kayla Field, Max Reines, Wreny Blick, and Cristin Bailey summit Mt. Shasta.
12:01pm Ethan Corley rested and is on the move again toward the summit. You've got this Ethan!
2:20pm Ethan Corley summits!
4:13pm All climbers are now safe and sound back at base camp. They'll stay the night there before returning down the mountain tomorrow morning.
Tonight supporters gather together to celebrate the climbers and prepare to welcome their return! 
Congratulations climbers on this incredible feat. Thank you so much for your hard work, determination, and fierce strength in facing this challenge to climb against the odds to prevent breast cancer.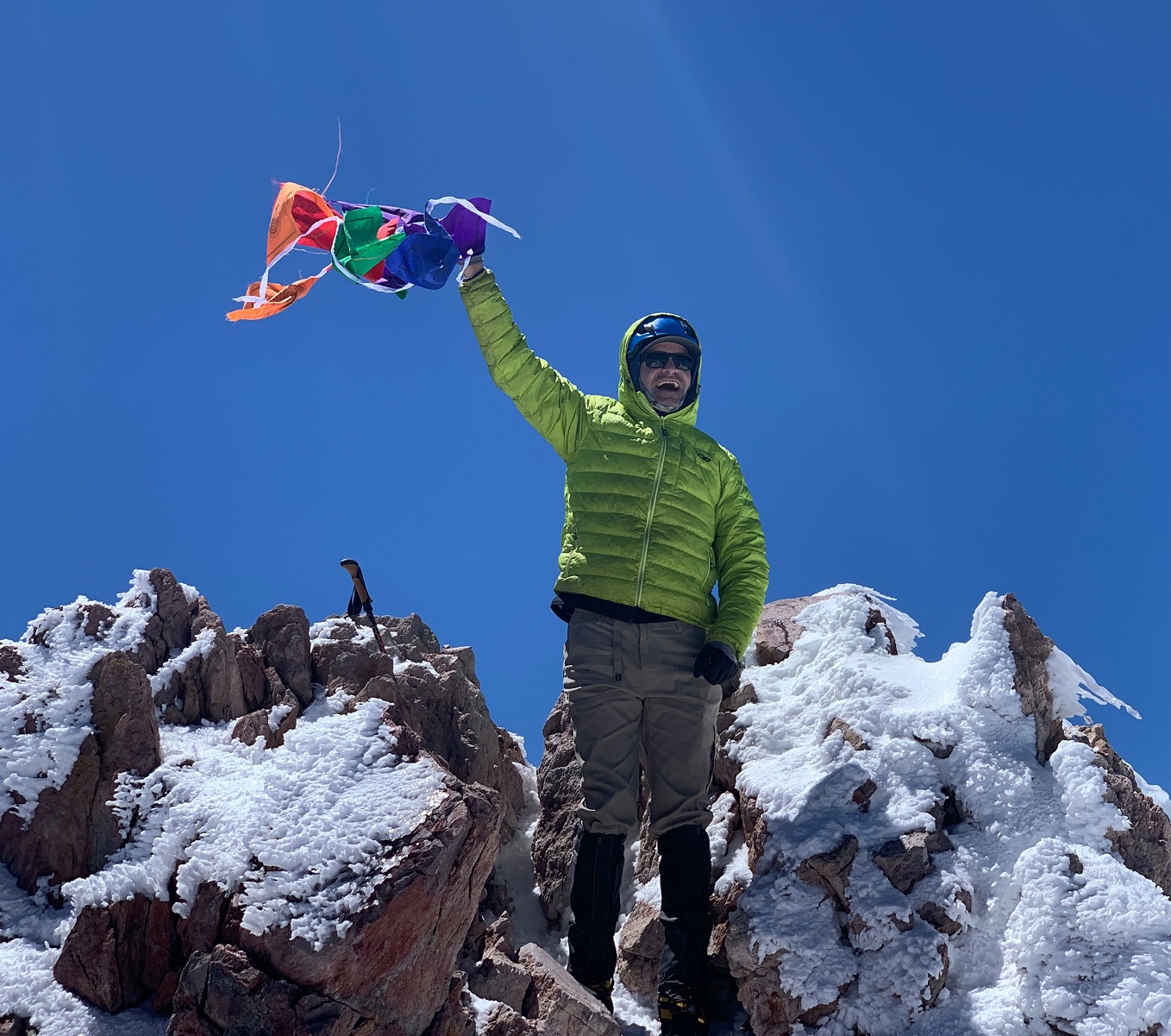 Mark Victory summits Mt. Shasta.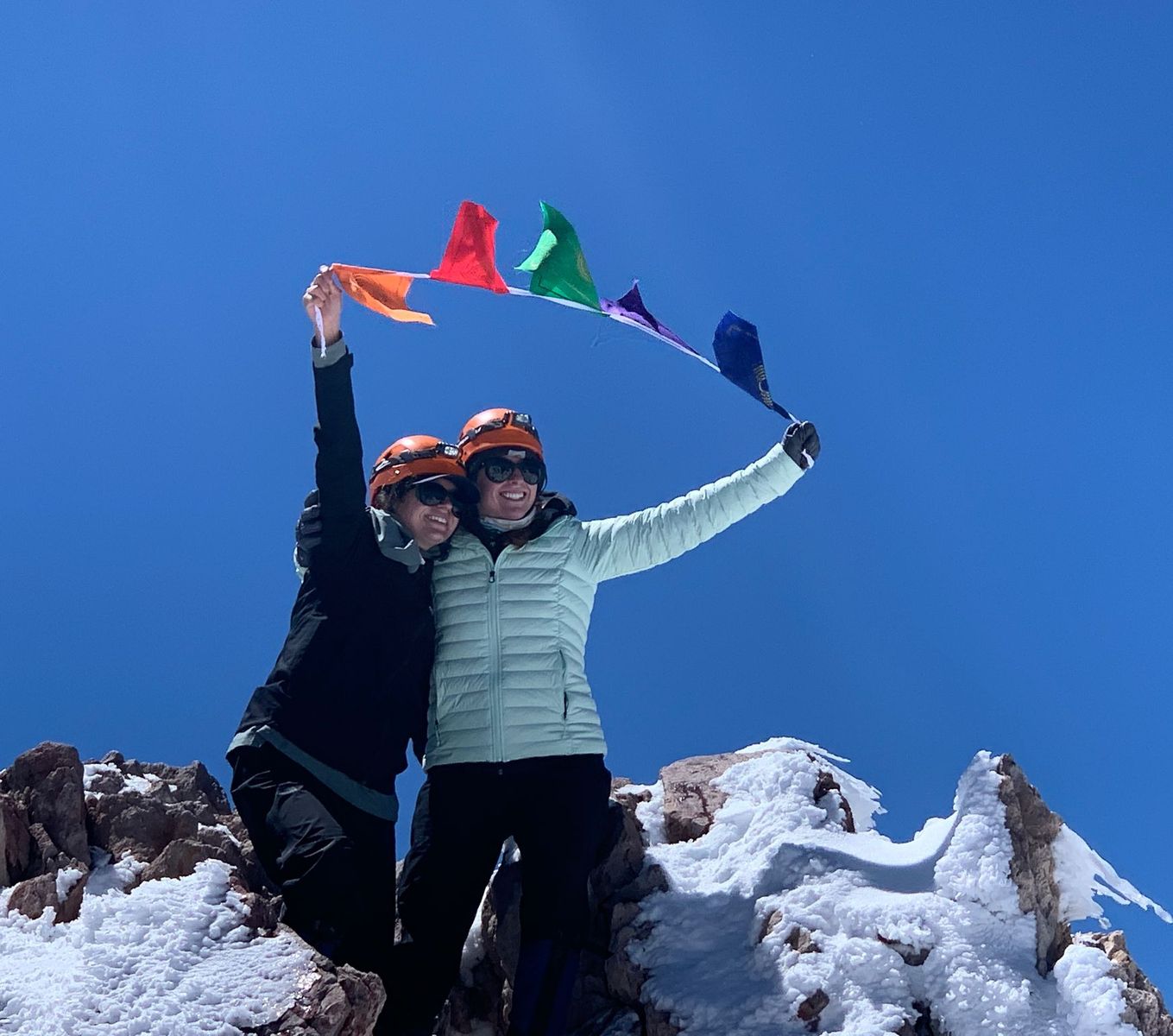 Bridget Vanoni and Kayla Field summit Mt. Shasta
Bridget carried the talisman all the way to the top.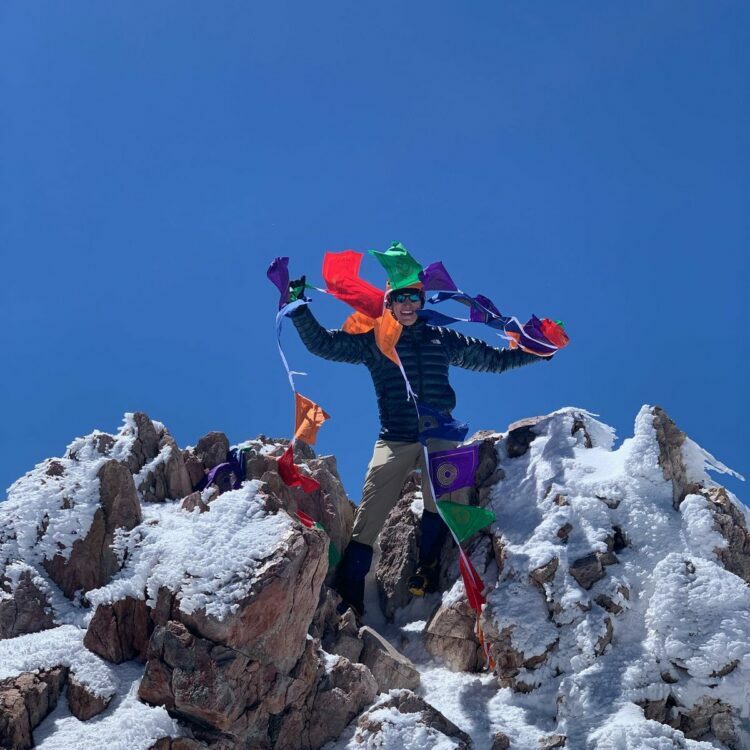 Prayer flags at the summit of Mt. Shata.
North Face climber Andrew Abraham flies prayer flags in honor of those affected by breast cancer. The prayer flags read: "The wind carries our prayers of love, healing, and remembrance. May we all be well."
Support the Climbers
Meet all the 2020 Redux and 2021 Climbers
Follow on Social
Check out our Instagram story highlights for more updates on the climbers' journey! (New to stories? Look below the main profile info and above the square image posts for the CAO Team 1 and CAO Team 2 circles.)
Climb Against the Odds is BCPP's annual mountaineering expedition for breast cancer prevention in Mount Shasta, California.