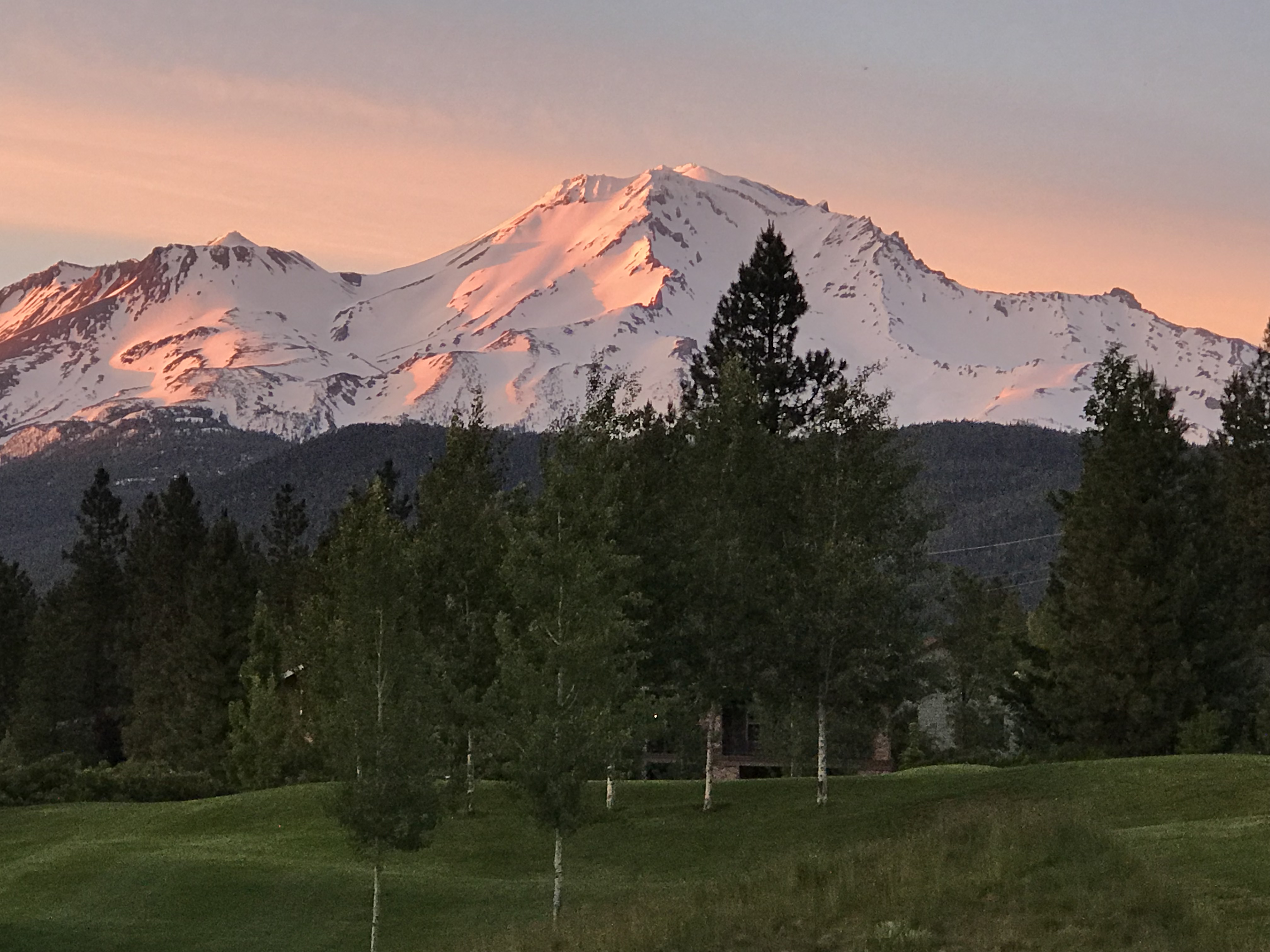 Alpenglow on Mt. Shasta. Photo courtesy of Marie DeJournette
By Marie DeJournette, BCPP Outdoor Events Manager
What a wild roller coaster ride 2020 has been for the Climb Against the Odds. We started out like gangbusters, filling the team in record time and even expanding from the normal team size to accommodate all that were eager to join us. Everyone jumped into fundraising and training with enthusiasm and the BCPP team worked to organize the logistics for our long weekend in Mt. Shasta.
By April, the world was changing and we suspected that we would have to modify our plans, and by May we had rescheduled the climb from June to late July in the hopes that the COVID-19 rates would be under control. Our team continued to train.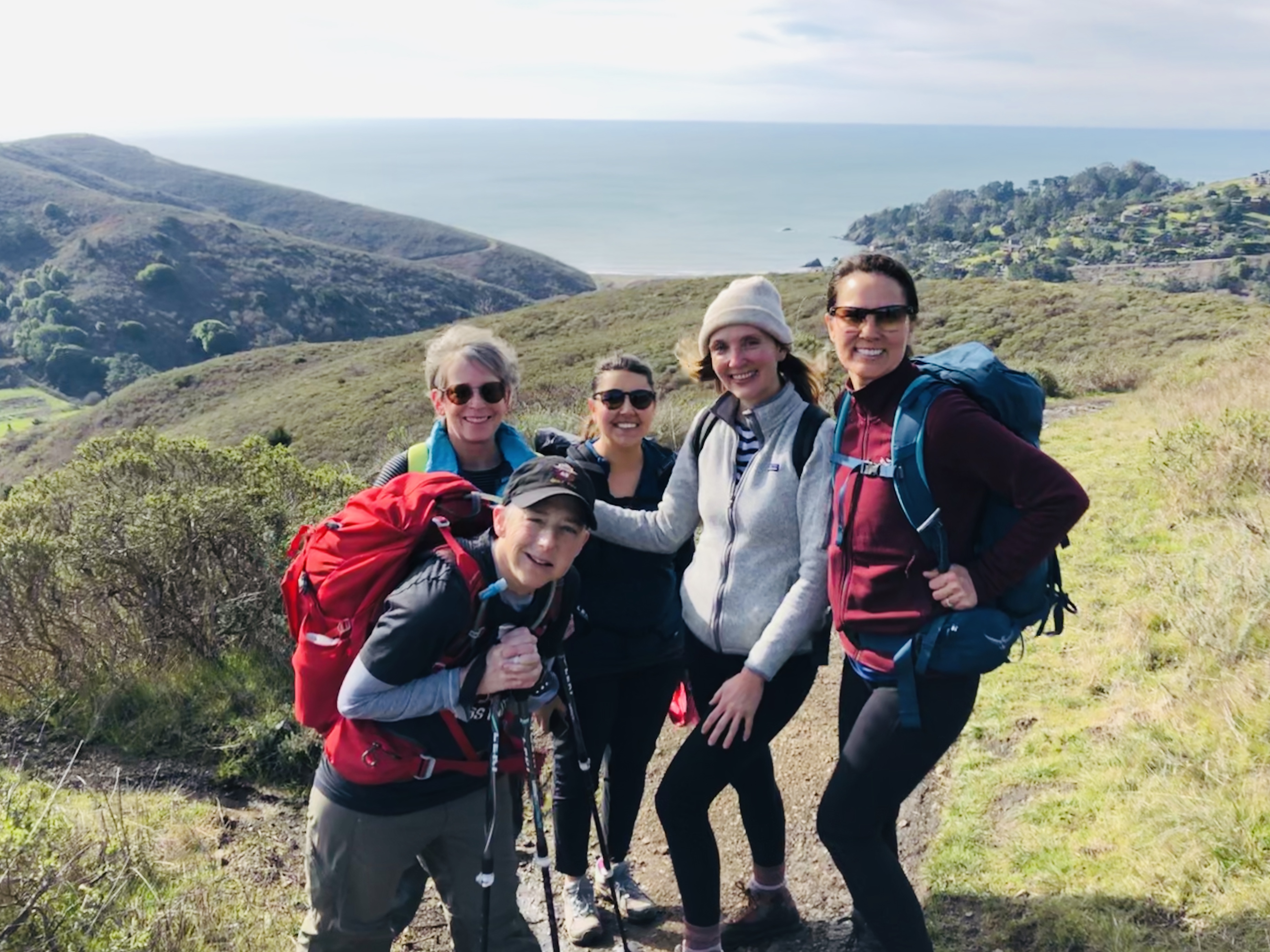 Group training for Climb Against the Odds. Front: Laura Grishaver. Left to right: Sheila Brown, Linor Vaknin, BCPP CEO Amanda Heier, and Susan Scott. Photo courtesy of Michael Sevy.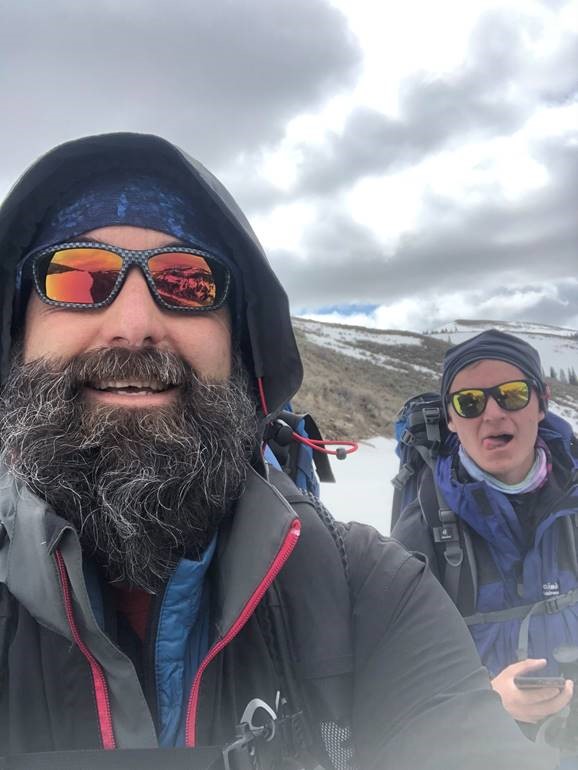 Training hike with Jamie Earl and his son Connor. Photo courtesy of Jamie Earl. 
Unfortunately, things did not pan out as hoped. Last week the BCPP staff met with board members and Shasta Mountain Guides, and there was a consensus that with the recent spikes in COVID cases, it wasn't prudent to continue with our climb this July.
While we are not technically cancelling the climb, merely postponing it to 2021, it was a hard decision to make but we know it is the right thing to do.
We don't want to expose the Shasta community to a large group of people coming in from other areas, nor do we want to put our climbers and staff at unnecessary risk. Although the guides have gone to extreme measures to make sure climbers are safe while they are on the mountain, it would be difficult to maintain proper distancing during our community events with our large group of climbers and supporters.
The first Climb Against the Odds took place on Mt. Aconcagua in 1995, followed by expeditions on Mt. Fuji and Denali but since 2003 the Climb has found a home on Mt. Shasta. We are so grateful to the Shasta community, for their ongoing support and for embracing our climbers each year.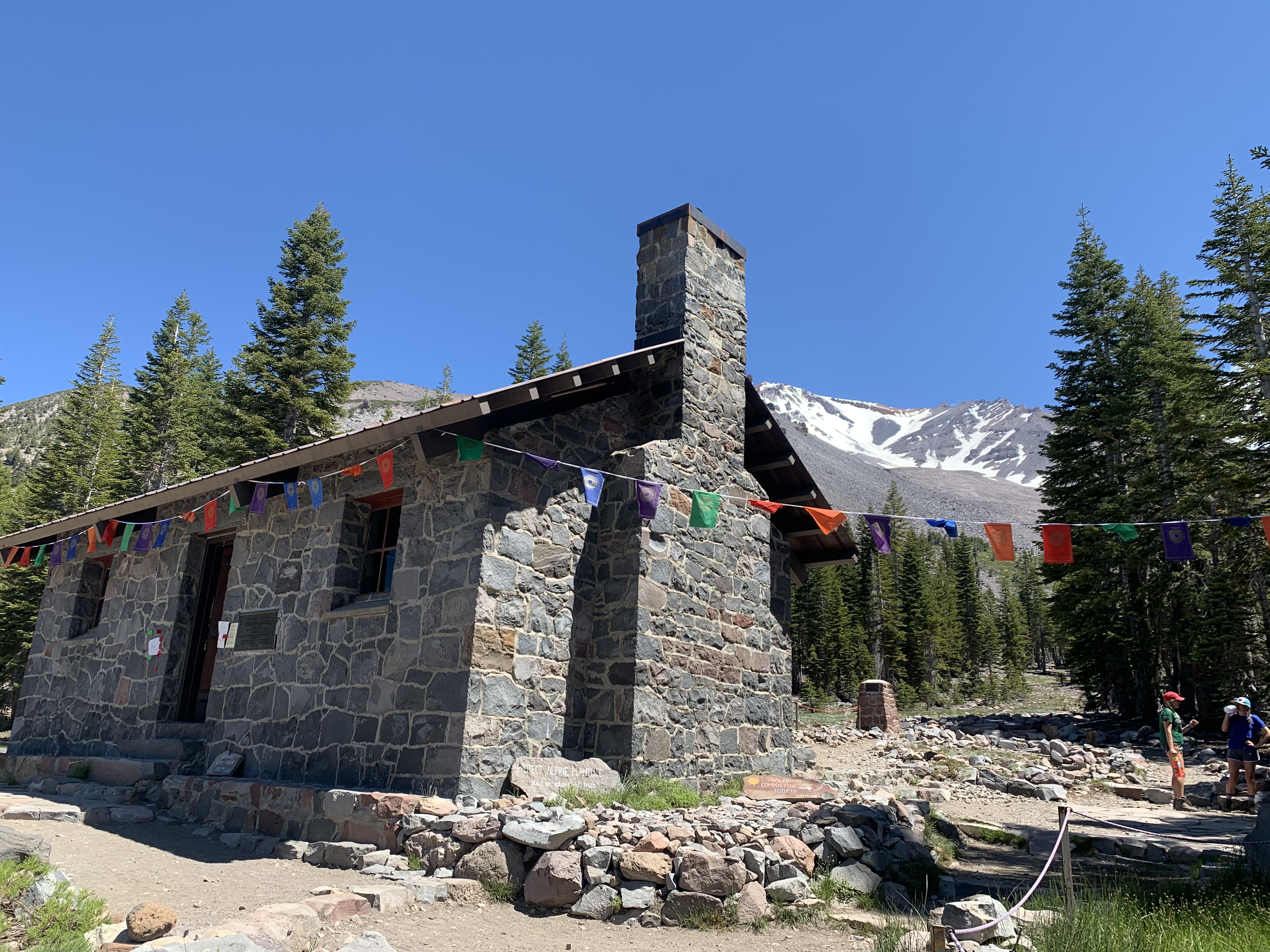 Prayer flags at Horse Camp on Mt. Shasta. Photo courtesy of Linda Chitwood. 
We are also extremely grateful for our sponsors continuing support and their understanding during this unfortunate turn of events.
The silver lining is that our current team will now have an extra year to train and fundraise. And we are hoping to recruit a second team to make 2021 bigger and better than ever. Hope to see you then!
Interested in climbing Mt. Shasta for breast cancer prevention with us in 2021? Click here to get started on this journey of a lifetime today!