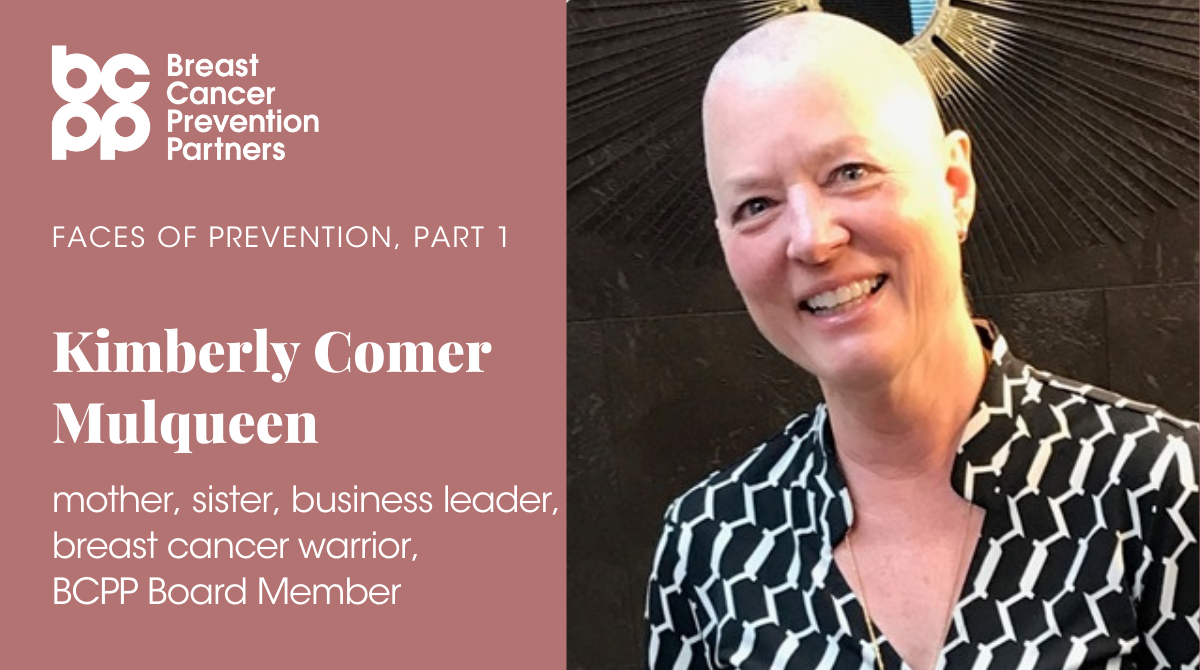 [TW: breast cancer] 
Guest Post by BCPP Board Member Kimberly Comer Mulqueen 
Imagine a world without breast cancer. One without the aftereffects of mastectomy, lumpectomy, chemo or radiation, or the loss of a loved one. By being an integral member of our BCPP family, you are helping eliminate the causes of this disease so that others won't hear the words, "You have breast cancer."
Like you, I support BCPP because breast cancer is personal to me. I cried with my sister as she asked for the most aggressive treatment available so that her 7-year-old could still have a mom. My sister, my family, and so many others helped me battle breast cancer 22 years later. Now, I'm over 3 years cancer-free and incredibly grateful to be able to dedicate myself to stopping this disease from harming others.
I am a Face of Prevention. And so are you.
Your support puts the power into prevention, so that BCPP can save lives through its science-based advocacy, policy interventions, and shifts in the marketplace that eliminate our exposures to toxic chemicals linked to the disease.
Are you with me for the biggest giving event of the year?
#GivingTuesday – a national day of giving – is coming on November 30, and BCPP is excited to announce this year's generous partner: Innersense Organic Beauty!
Together, we can fund important science-based research, change policies, enact laws, and share information to prevent cancer – one person and one community at a time.
Thank you in advance for your continued support. I am honored to work with you and proud to be the incoming Board Chair of BCPP.
And stay tuned for more Faces of Prevention like you and me in the coming weeks. Our stories and shared mission make BCPP's lifesaving work possible.
With hope and gratitude,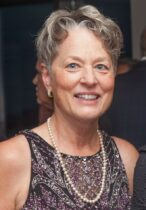 Kimberly Comer Mulqueen
X3 Match for Giving Tuesday