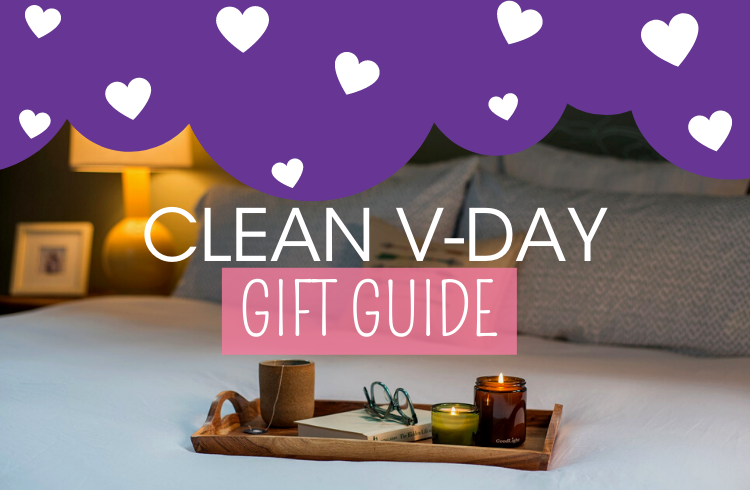 Clean Valentine's Day offers from BCPP's Partners to you! 
This Valentine's Day, our partners in prevention are bringing you cleaner products that value your health and the planet. Check out the lovely products below! Inspired by our partners at Goodlight Candles, whose "mission is to provide truly affordable clean-burning candles while contributing to positive change in the world," we've curated fabulous offers from some of our favorite partners! 
Goodlight Candles generously supports BCPP every February. This Valentine's Day, Goodlight Candles is partnering with select retailers to offer a limited edition "Love" candle scented with their popular Honeysuckle blend. They're contributing 50¢ from the sale of every Love tin to BCPP. Candles
Vibrant Body Company is a Body First™ company defining a new Certified Clean First Layer™ category. Bras, tanks, and underwear free from harmful toxins and dyes and always designed with women's bodies in mind. Use code BCPP100 at checkout between Feb. 2-14 and Vibrant Body Company will generously donate 100% of sales back to BCPP! Intimates
Since 2003, Naturepedic has been leading the organic mattress revolution with handcrafted GOTS certified organic mattresses from naturally comfortable materials like organic cotton, wool, and latex. Their mattresses are MADE SAFE® certified, so you can trust they are made without flame retardants, polyurethane foam, PFAS, formaldehyde, or other harmful materials. Fall in love with safer, healthier sleep this Valentine's Day!
This February, use code BCPP10 for 10% off your purchase. Plus, they will donate another 10% to BCPP with every purchase! Mattress
Clif Family celebrates food and adventure in everything we do. Clif Family crafts artisan foods for indulgent snacking, entertaining, gift-giving, or enjoying in your favorite recipes. Give your valentine the gift of artisanal treats! Now through March 31, take 20% off your entire online purchase when you use code: BCPP20 Treats
Innersense Organic Beauty is proud to promote BCPP year-round. "Prevention is the most sustainable way to support women's breast health. We must start by eliminating toxic exposure and encouraging self-care." Joanne Starkman, Co-founder & President, Innersense. Use code SELFLOVE20 for 20% off your purchase until February 15th. Hair
Bamboo bedding, bath, and sleep essentials (we're in love with their loungewear!) that are gentle on your skin and our planet. The innovative CleanBamboo fabric is soft like silk, breathable like cotton, cooling, and hypoallergenic for a comfortable night's sleep. All ettitude® products are Climate Neutral certified, water-saving, sustainably, and ethically made. ​​​Use code BCPPVDAY to receive 10% off from February 2-7. Bedding+
REMINDER: These products come from fabulous companies that financially support our efforts to prevent breast cancer, so purchases you make also support BCPP!
You can also donate directly to prevent breast cancer.
*Clif Family: This offer is one-time use only. It can't be combined with other promotions. Excludes Howell Mountain Cabernet Sauvignon, Estate Zinfandel, corporate gifts, and virtual tastings.
*ettitude: Apply code at checkout to receive 10% off the total order, excluding gift cards. Discount excludes shipping fees, customs, and taxes with no minimum order. Valid from Feb 2- Feb 4, 2022. Discount code can't be used in conjunction with other promotions including the sleepwear buy one get one free promotion.