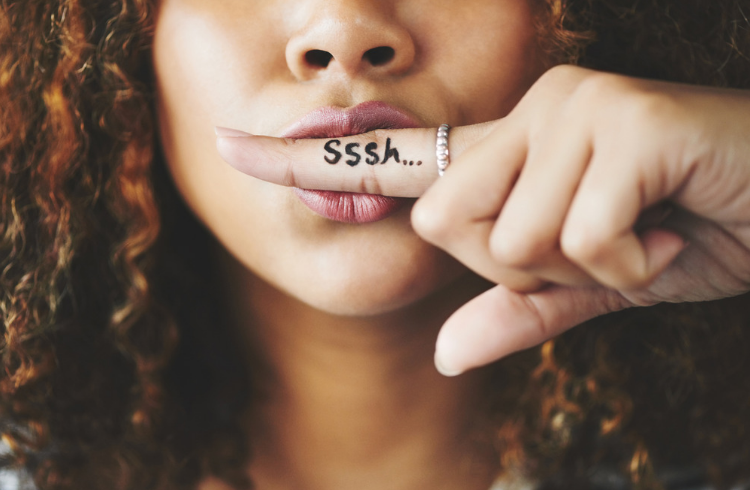 By BCPP Tech & Communications Manager Emily Reuman
Scents are important. Probably more important than you (or most people) think. Especially when it comes to memory, sensations, and even the bonding experience between baby and mother. We are triggered by the past and introduced to the new, but what exactly is at the heart of these olfactory (smell) experiences?
Often, it's toxic chemicals!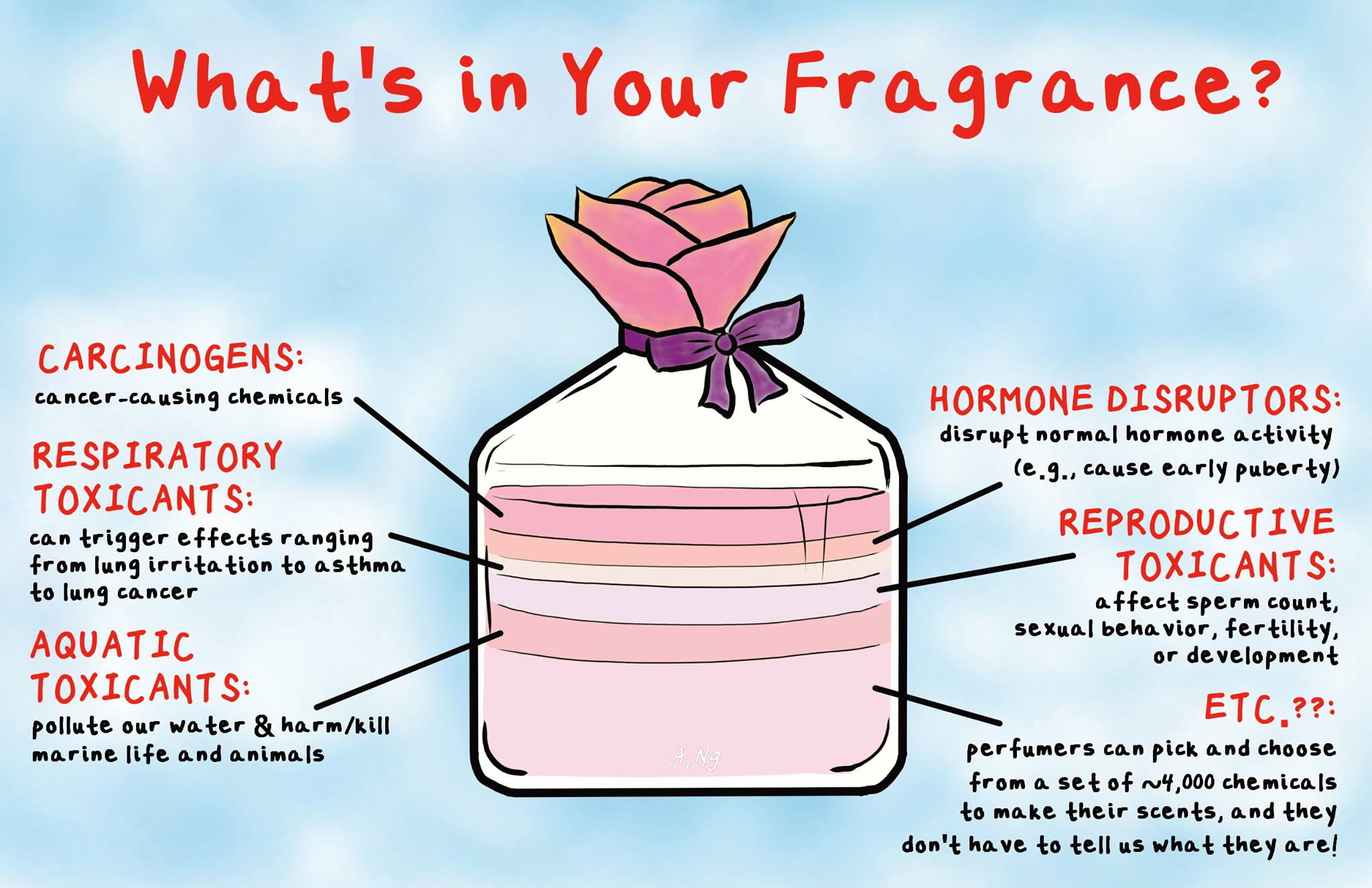 Fragrance ingredients
There are over 3,000 individual fragrance ingredients used in our favorite perfumes, body lotions, hair products, make-up, and baby products to name a few. While some of these chemicals are safe for our health and the environment, others have never been tested for safety. According to scientists, some of these chemicals are even known to cause cancer, hormone disruption, and reproductive harm!
The fact that it's even legal for companies to use fragrances with known human carcinogens in personal care, beauty, and cleaning products is mind-blowing.
We use body wash, shampoo, moisturizer, sunscreen, and deodorant every day or even multiple times a day. Over the long-term, your exposure to all these chemicals adds up and can put your health at risk.
In this blog, we will lay out what you should know about fragrance chemicals, how you can choose safer products, and what you can do to help strengthen our health and safety laws in the US. Together, we can ensure that the products we use on our bodies and in our homes are safer for all of us.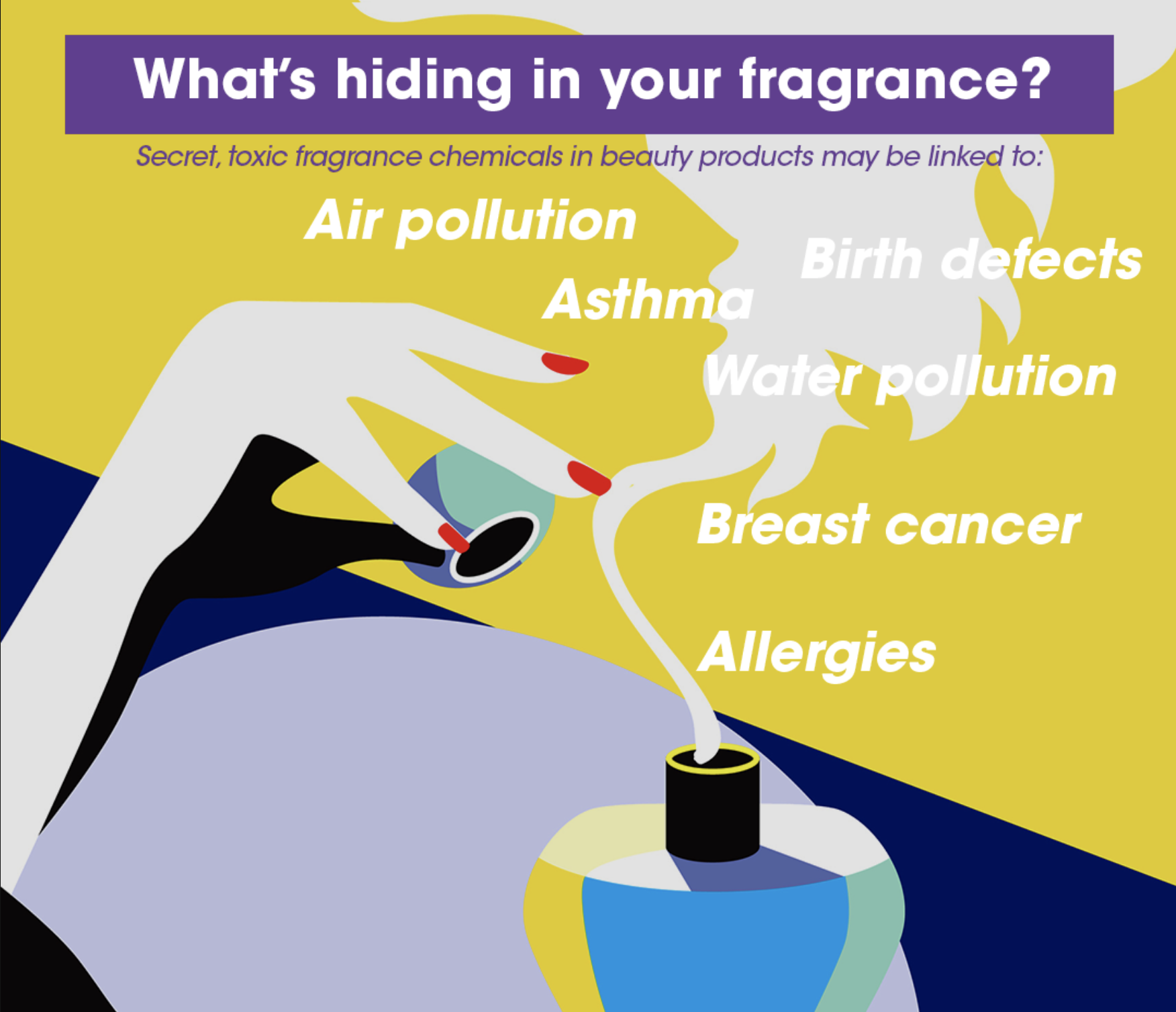 What you should know
Fragrances
Fragrances are made up of dozens—sometimes hundreds—of chemicals that are omitted from personal care and cleaning product labels. Many of these chemicals are linked to chronic health issues, like cancer, hormone disruption and reproductive harm, or acute health issues like asthma.
BCPP testing on beauty, personal care, and cleaning products revealed that 1 out of every 4 fragrance ingredients detected in our tests were linked to cancer, birth defects, respiratory harm, neurotoxicity, endocrine disruption, or aquatic toxicity. And, shockingly, some of the products tested had an even higher percentage of toxic fragrance chemicals, compared to the listed ingredients. In fact, 3 out of 4 of the chemicals linked to chronic health effects in the products we tested were fragrance ingredients.
Here are just a few of the harmful fragrance chemicals we found:
Beta-myrcene, a carcinogen and fragrance ingredient found in 3/7 cleaning products and 19/25 personal care products
Diethyl phthalate (DEP), an endocrine disrupting compound (EDC) found in cleaning and personal care products
DEHP (Bis(2-ethylhexyl) phthalate), a phthalate banned by the European Union in 2004, found in a personal care product, Summer's Eve Freshening Spray
Benzophenone, a carcinogen, and its derivative oxybenzone, found in personal care products
Propylene glycol, an EDC and reproductive toxicant found in personal care products
Benzyl salicylate an EDC and fragrance allergen found in personal care products
Benzaldehyde, an EDC found in personal care products
Butylated Hydroxytoluene (BHT), an EDC found in personal care products

Essential oils
Essentials oils and "natural fragrances" can also have troubling health effects. Essential oils are naturally occurring, complex mixtures. Their chemical composition varies widely based on their geographic origin, season of harvest, extraction method, and many other conditions.
Some of the naturally occurring constituents of essential oils may have hormone-disrupting properties or other negative health effects. For instance, recent studies on young boys link the use of lavender and tea tree oil to breast development.
On the other hand, some essential oils have positive health effects, including antioxidant, antimicrobial and antitumor activities. Many essential oils have not been tested thoroughly for safety, though most have been used safely for centuries by communities around the world.
4 Tips for buying fragrance-free or safer scented products
1. Check the back of your products for 'fragrance' or 'parfum.'
That one little word can hide dozens, if not hundreds, of secret fragrance chemicals.
2. Choose products that are fragrance-free.
Even with products that claim to be fragrance-free, you should still check the ingredient label for sneaky 'fragrance' or 'parfum.' The 'fragrance-free' label can be misleading, as it doesn't necessarily mean that a product is actually free of fragrance chemicals. Some companies use masking chemicals to cover up bad smells, in the way that air fresheners cover up bad odors through a concoction of fragrance chemicals.

3. Support brands and retailers that are fully transparent about fragrance.
Look for brands that list all their ingredients, not just 'fragrance,' and have a fragrance transparency policy online. For example, our business partner Seventh Generation has been disclosing all fragrance ingredients on their cleaning product labels since 2007. And as of November 2019, our partner Credo Beauty tells you the source of the fragrance ingredients in all products it sells, and over half of the brands they carry are now fully disclosing fragrance.
4. For essential oils, don't use undiluted oils directly on your skin, and support companies that are fully transparent about the composition of the oils in their products.
If you buy from brands and retailers that are fully transparent, you can check for potential allergic reactions. Also, we do not recommend the use of lavender or tea tree oil for young boys.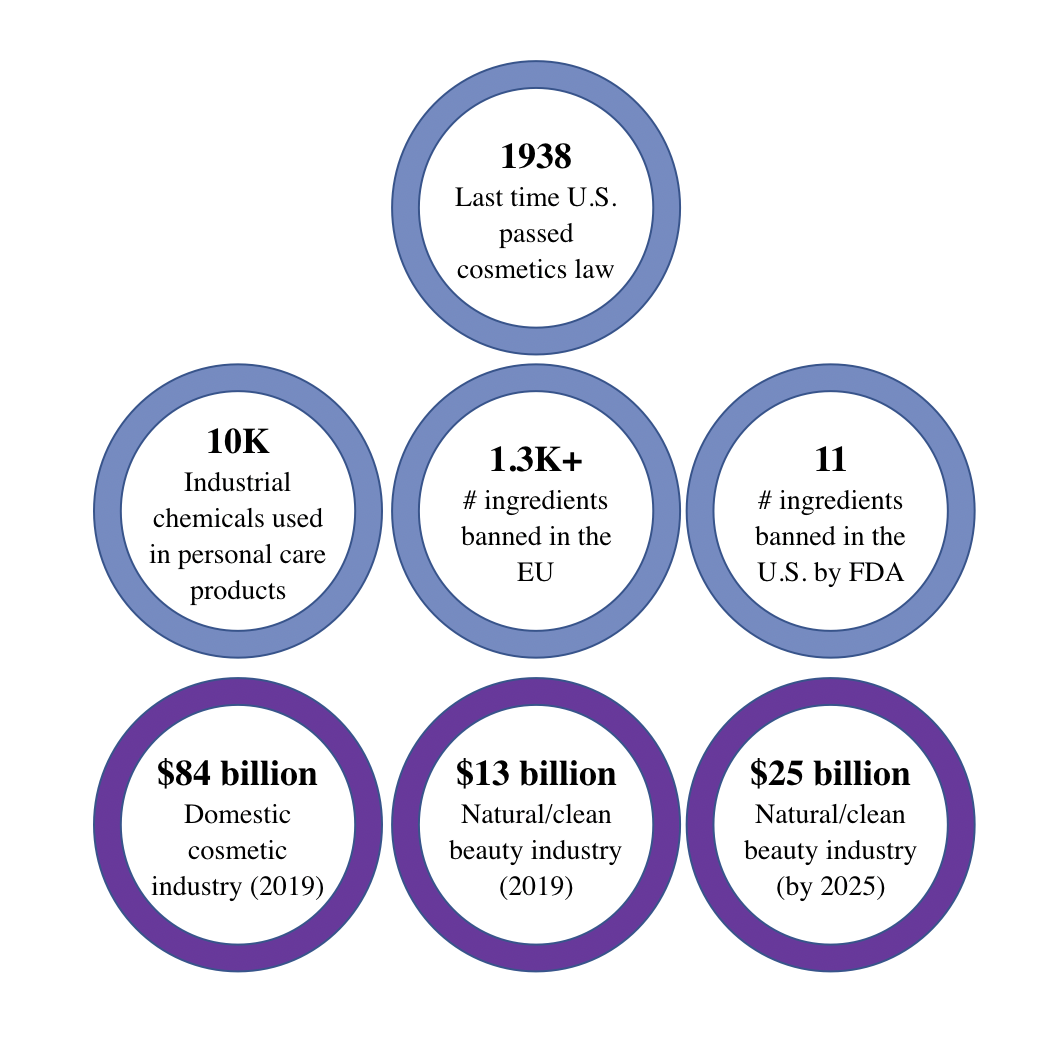 Take Action
While talking to your favorite brands and retailers about fragrance ingredient transparency will help to move the market, we can't shop our way out of this problem. We need to protect the health of everyone, and here's how. We are calling on members of congress to adopt legislation that requires full fragrance disclosure and establishes common-sense safety rules for the $70 billion fragrance industry. 
Send a letter to help end secret toxic scents!
Tell your member of Congress to support the safe cosmetics right now.
U.S. law currently does not require companies to list the ingredients in their product fragrances. The fragrance and cosmetics industries have lobbied hard against revealing their ingredients, arguing that fragrance mixtures should be protected as trade secrets or confidential business information.
We don't think cancer causing chemicals should be confidential. Today, there are plenty of toxic chemicals that are legally used in personal care and beauty products on store shelves. In fact, over 10,000 chemicals are used to formulate cosmetics, yet only 11 are banned or restricted by the US Food & Drug Administration.
Rep. Jan Schakowsky's Safe Cosmetics and Personal Care Products Act of 2019 (H.R. 4296) is the only bill calling for full fragrance ingredient disclosure to consumers, manufacturers and to the FDA. The bill also requires supply chain transparency and industry data sharing to address the lack of safety data available for fragrance ingredients.
By passing this bill, the FDA can swiftly reduce our exposure to toxic chemicals. Our product testing shows that the vast majority of chemicals with health concerns are ingredients used in fragrance.
That's why we are calling on members of congress to adopt legislation that requires full fragrance disclosure and establishes stricter regulation of the $70 billion fragrance industry.
Better Beauty Businesses
If you're a personal care, beauty, or cleaning product company, we encourage you to:
Work with your suppliers of raw materials, fragrance blends and finished products to get safety data, full ingredient lists and the right to fully disclose all ingredients – including fragrance chemicals — on product labels.
Develop a restricted substances list, and work with fragrance suppliers to phase out the chemicals on that list. We've developed a Red List of Chemicals of Concern in cleaning products, personal care products and fragrance to help with this process.
More resources
Made Safe is America's first nontoxic seal for products we use every day, from baby to personal care to household and beyond.
Green Chemistry & Commerce Council (GC3) helps develop safer alternatives through green chemistry principles
GreenScreen is a third-party certification tool to identify chemical constituents of high concern and provide information on safer alternatives.
Recap: What you can do right now
Shop fragrance-free
Support clean cosmetic companies that disclose their fragrance ingredients
Take Action for a safer beauty industry