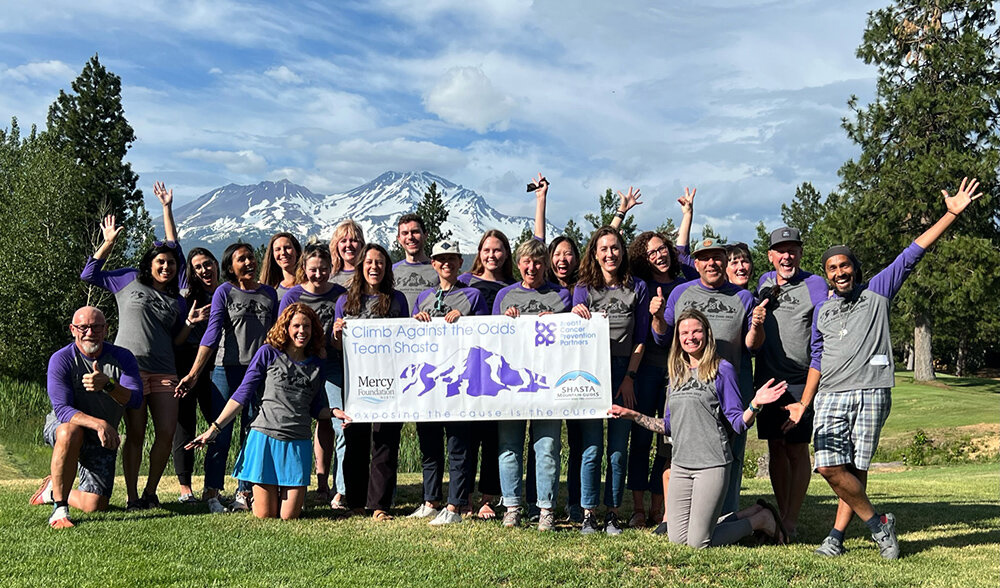 Recent Updates
Thursday, June 15:
– 12:45pm, ALL climbers have made it safely down and are off the mountain. Congrats, Climb Against the Odds Team 2023!
-10:10am, the fourth and final group is heading down to Bunny Flat Trailhead (climbers include: Tessa, Vivian, Fabian, and Kaitlin)
– 10:05am, the third group is heading down (climbers include: Molly, Beth, Vanessa, Anne, Emily, and Kathryn)
– 9:50am, the second group has departed (climbers include: Andy, Robin, Bryan, Pujeeta, Dana, and Katrina).
– 9:30am, the first group has departed base camp to hike down to the trailhead (climbers include: Skye, Libby, Rhodessa, Ray, and Derrick) eta at Bunny Flat: 11:30am

– Supporters will be gathering at the Bunny Flat Trailhead to welcome the climbers home with cow bells, cheers, posters, and big hugs.
– Tonight, we will gather with BCPP friends, family, supporters, and the Mt. Shasta community to celebrate!
Photos courtesy of Rich Meyer, Shasta Mountain Guides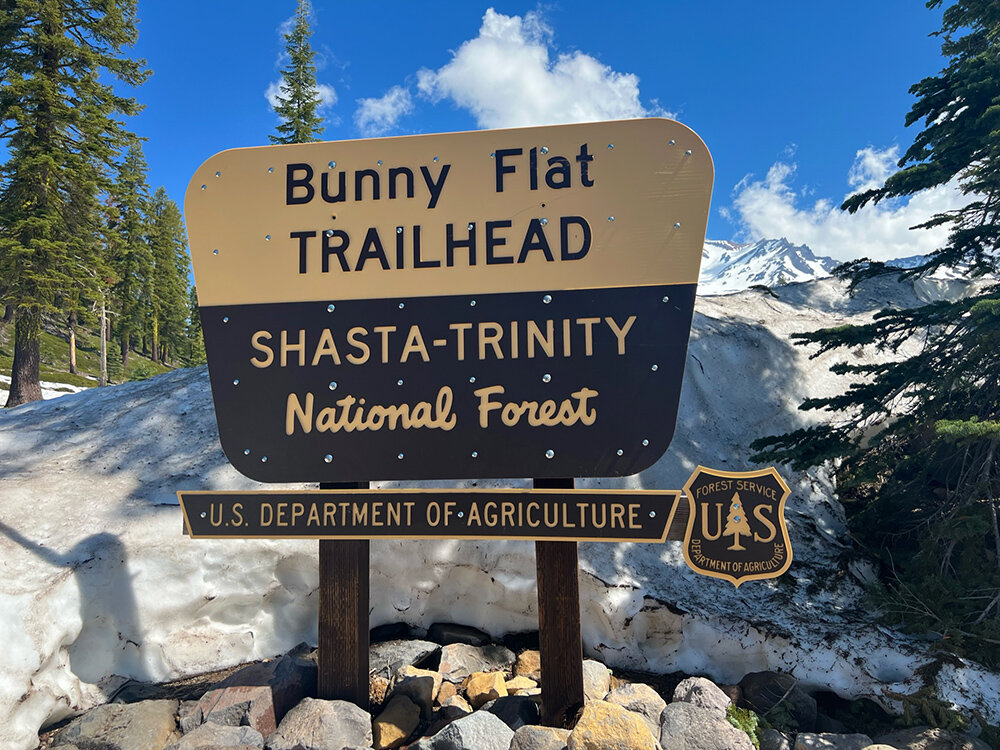 Last destination of this adventure: Bunny Flat Trailhead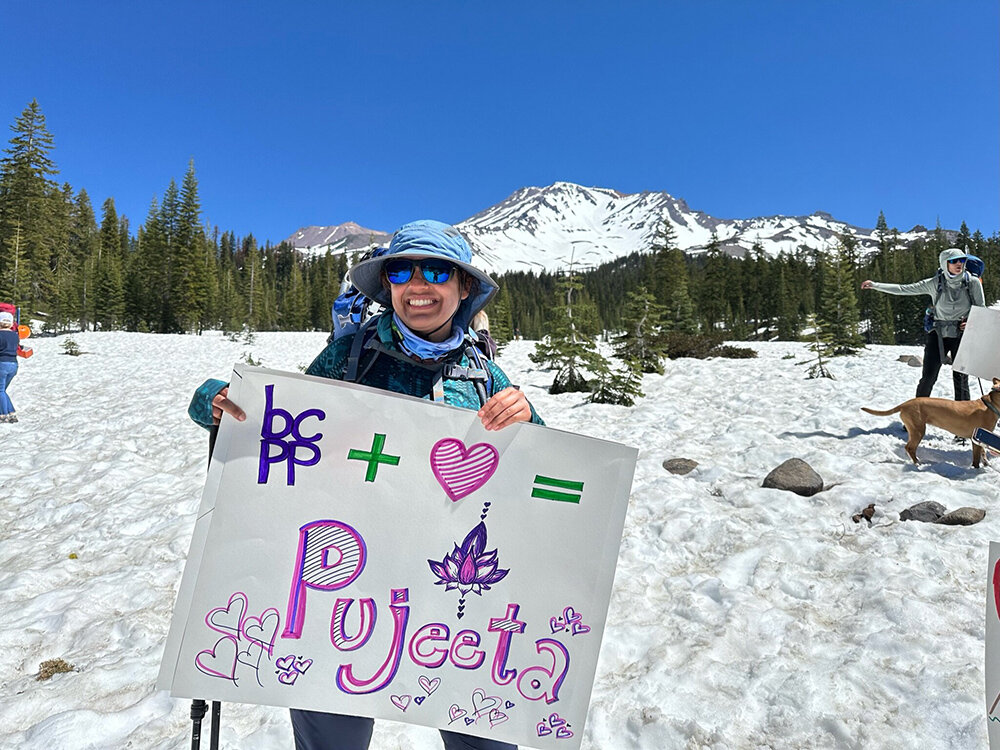 Pujeeta holding up her supporter sign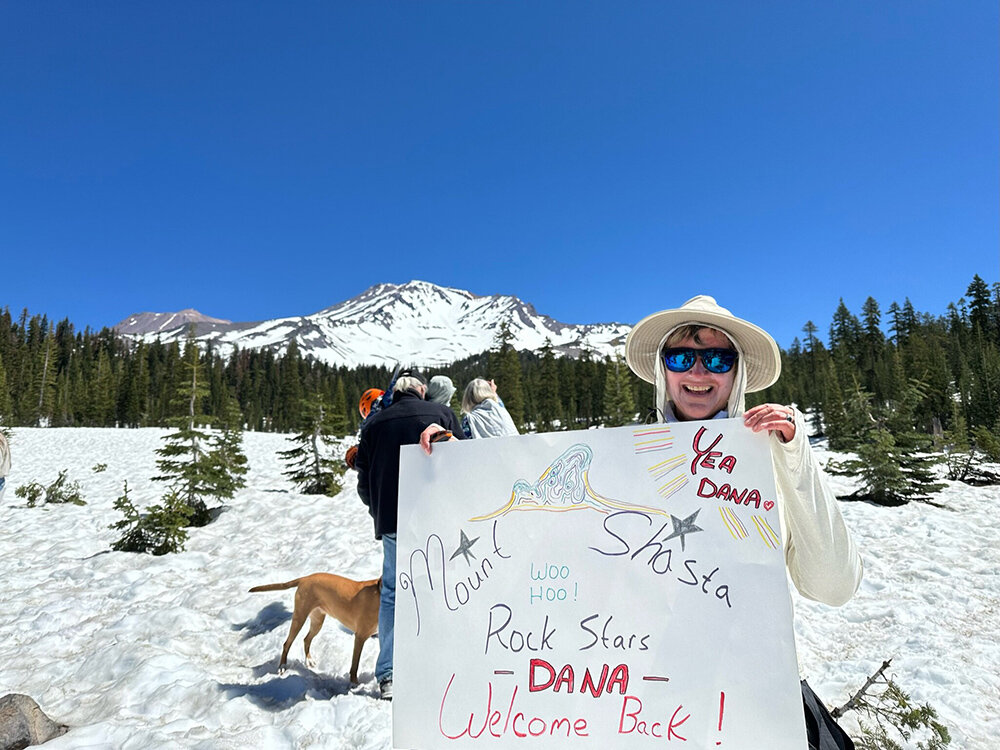 Dana celebrating back at the trailhead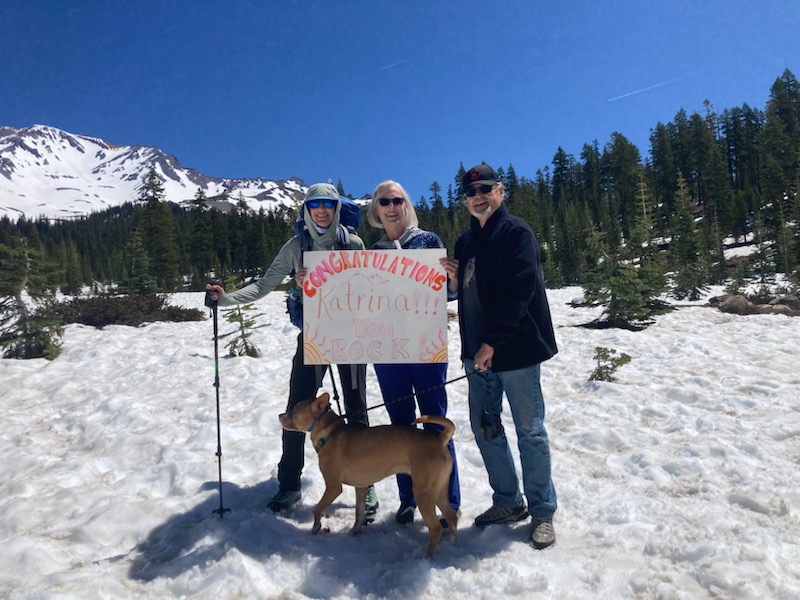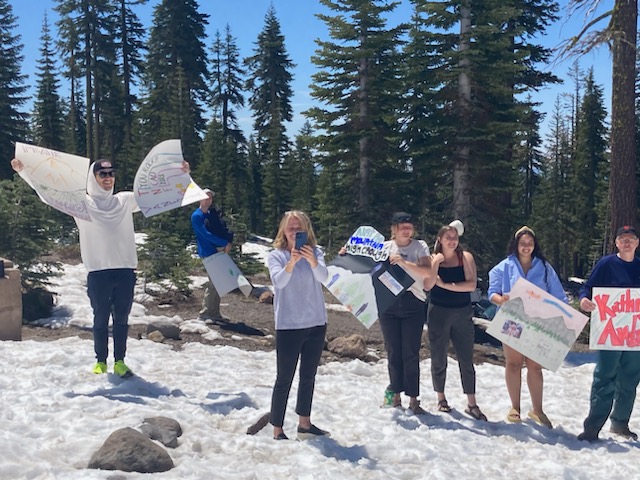 Family and friends cheer on the climbers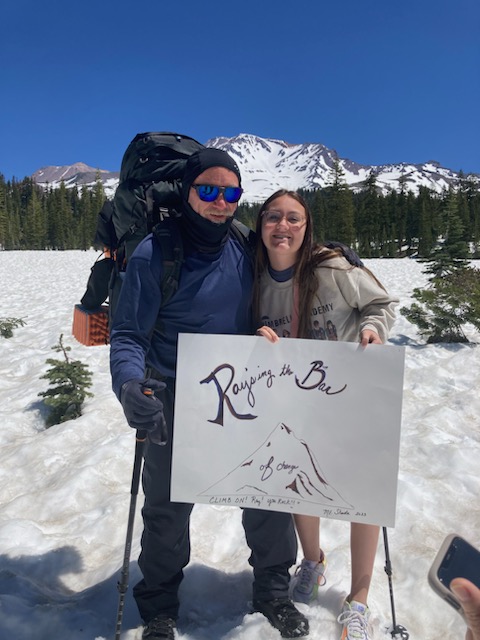 Family support! Ray with his granddaughter Raylee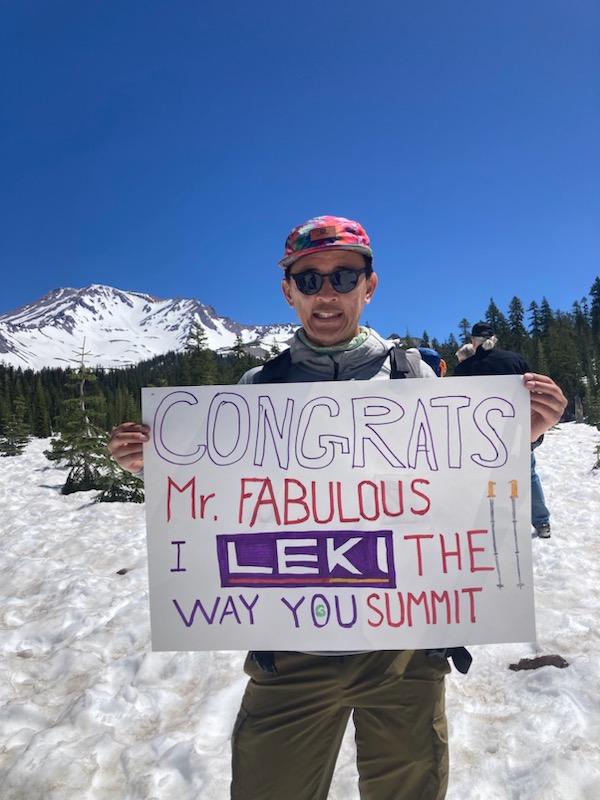 Former climber, Abbas, holds a sign up for Derick, Leki sponsored climber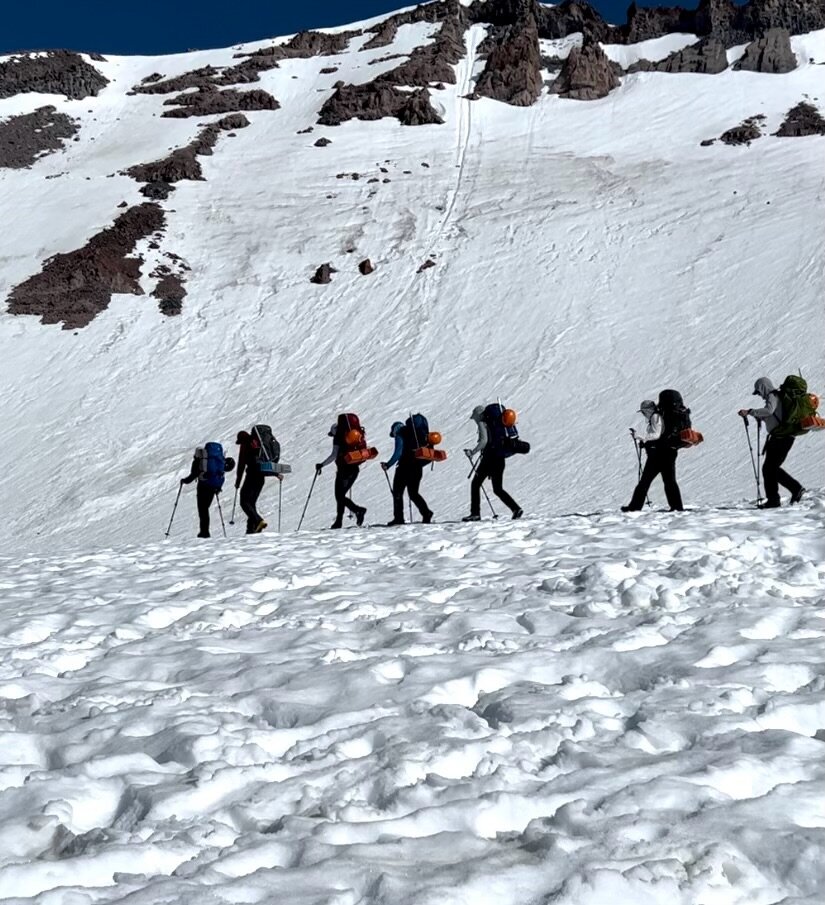 Heading down to Bunny Flat Trailhead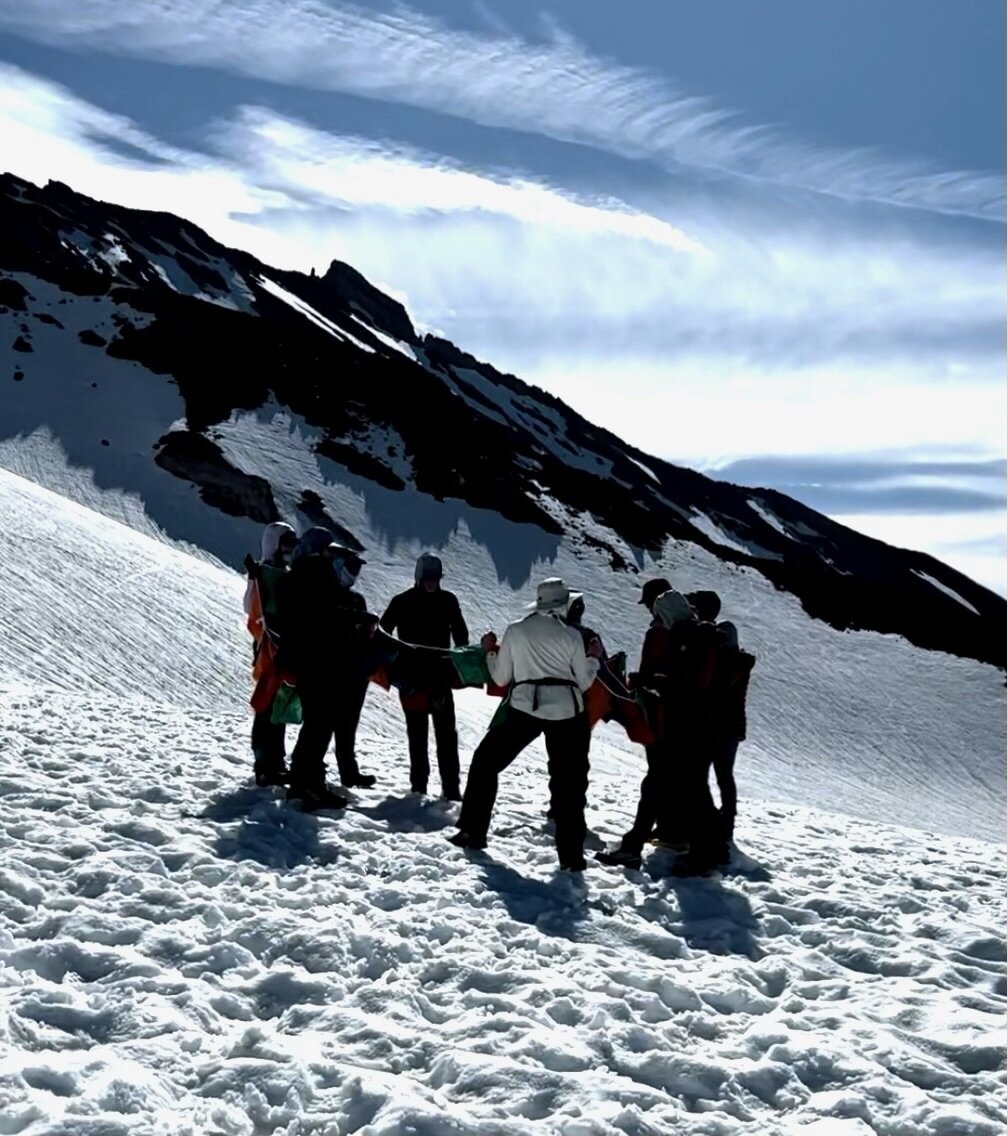 Prayer flag ceremony in honor and memory of those impacted by cancer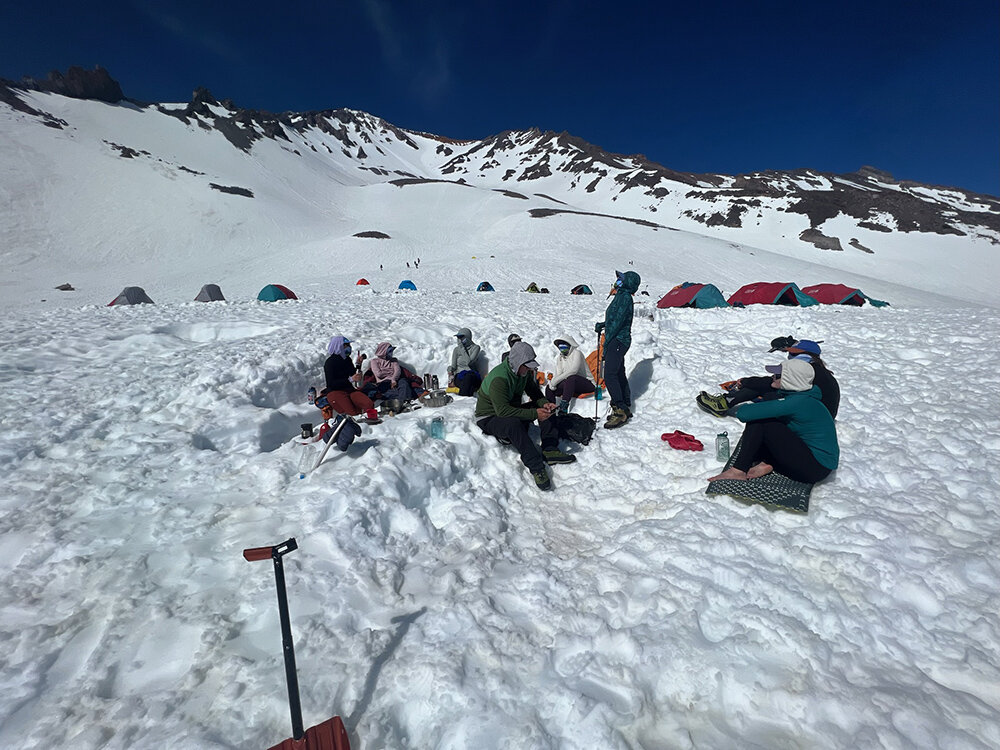 Climbers resting at base camp

Wednesday, June 14 Updates:
– The climbers and guides will have a good hot meal, camp overnight on the snow at base camp, and head out tomorrow am. 
– All climbers have made it back safely to base camp!
– The climbers are now below Thumb Rock and are glissading!
– The climbers will now begin their descent back to base camp. 
– A total of 16 climbers made it to the summit of Mt. Shasta this year, whooo.
– Tessa, Kaitlin, Vivian, and Fabian have reached the summit, 14,179 feet!
– Ray, Molly Vanessa, Anne, Emily, Kathryn have reached the summit, 14,179 feet!
– Robin, Katrina, and Libby have reached the summit, 14,179 feet!
– Andy, Bryan, and Derick have reached the summit, 14,179 feet!
– Windy conditions at the summit, but climbers are getting closer.
– Some climbers have reached the summit plateau, but they still need to cross the plateau before they hit the final summit stretch. 
– Some climbers have reached the base of Misery Hill.
– The climbing conditions are good! It's not too hot, not too cold, good cramping, and light winds. 
– 16 climbers are still going strong and are above 13,000 feet.
– Pujeeta has reached her personal summit at 12,000 feet.
– Conditions: clear skies, 35 degrees, some NW winds this morning but they will be decreasing in the afternoon, sunrise is at 5:35 so our climbers will get more light. 
– Dana, Beth, and Skye have reached their high point at 10,400 feet.
– The climbers are all on the move at 3:39.
– Rhodessa hit her personal summit at 9,500 feet. 
Photos courtesy of Rich Meyer, Dane Brinkley, Shasta Mountain Guides
Glissading down Avalanche Gulch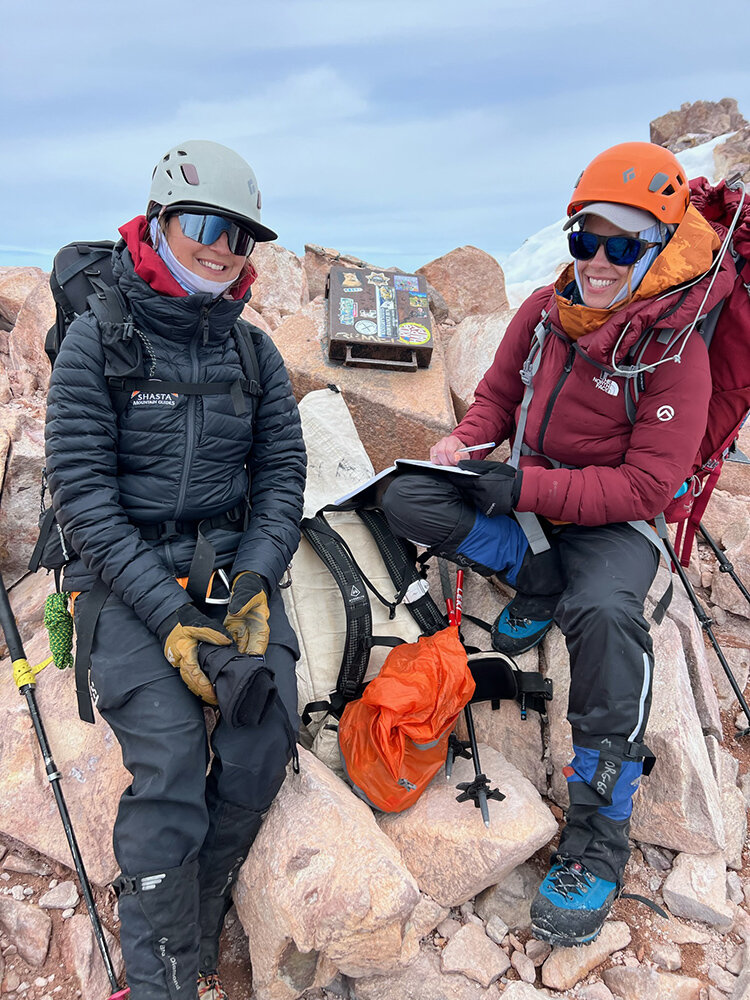 Libby on the summit, signing her name in the register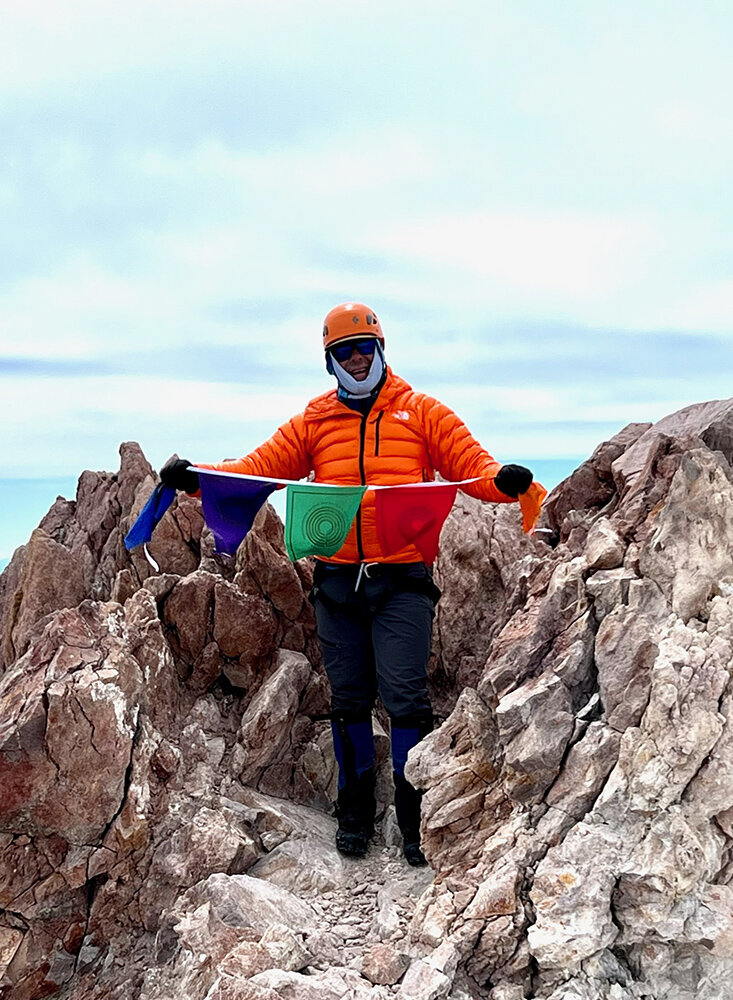 Andy with prayer flags, including one for his wife Sandy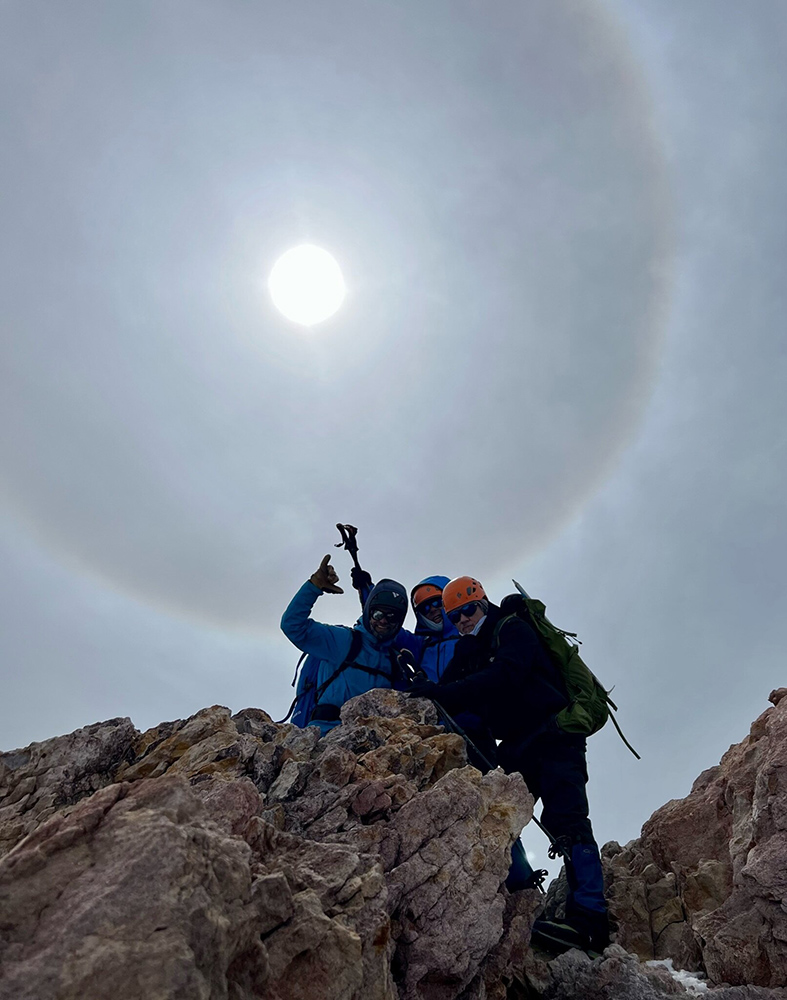 Andy, Bryan, & Derick on the summit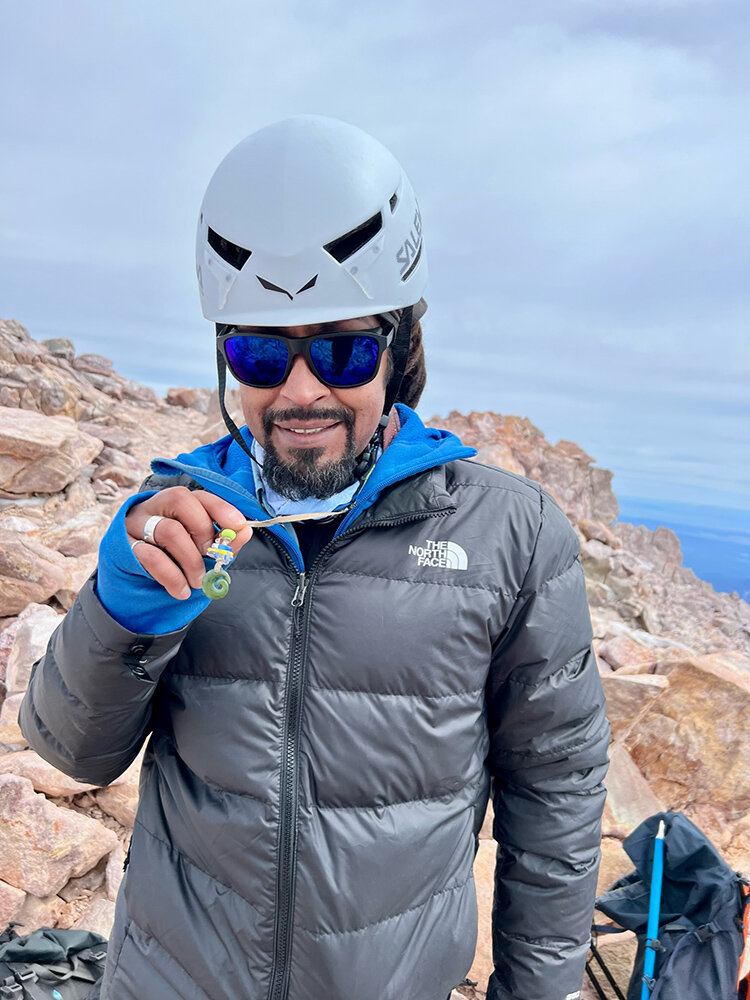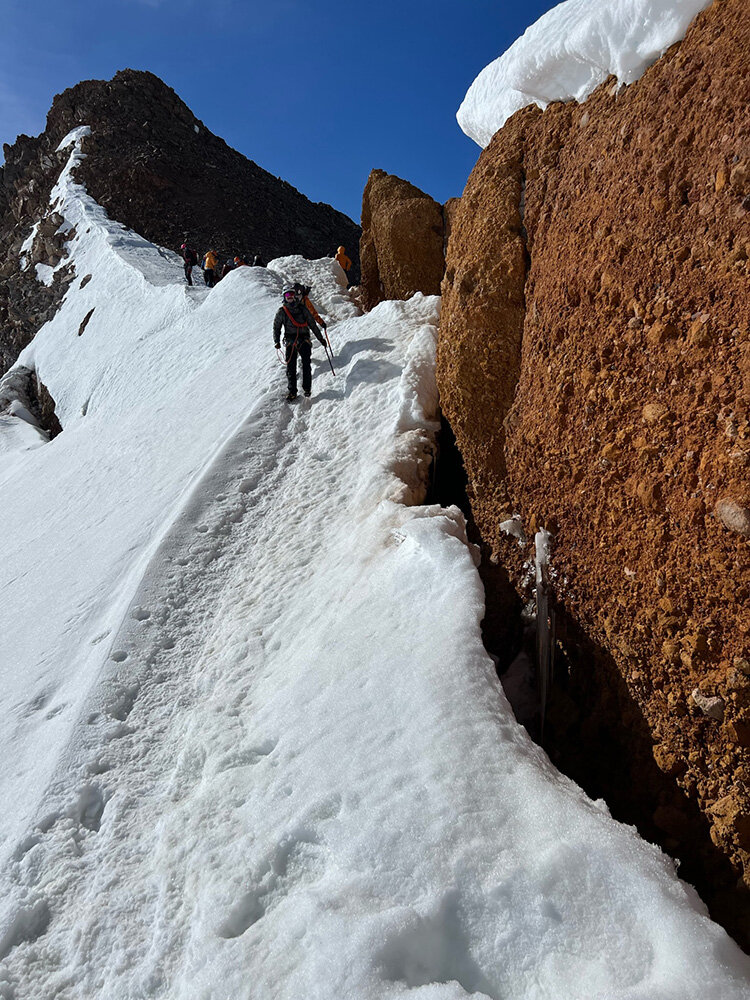 Conditions are great and climbers are at 13,000 feet and rising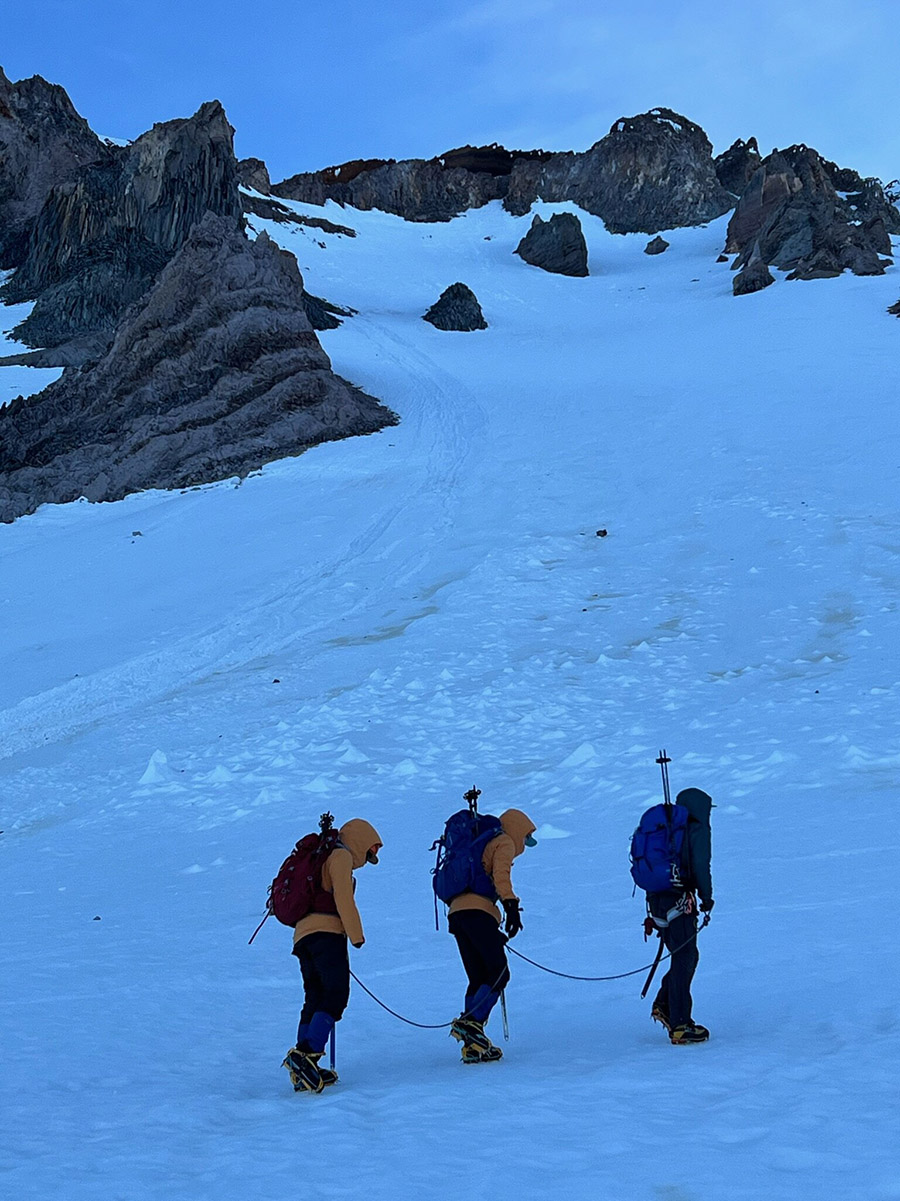 Climbers are roped together, in stride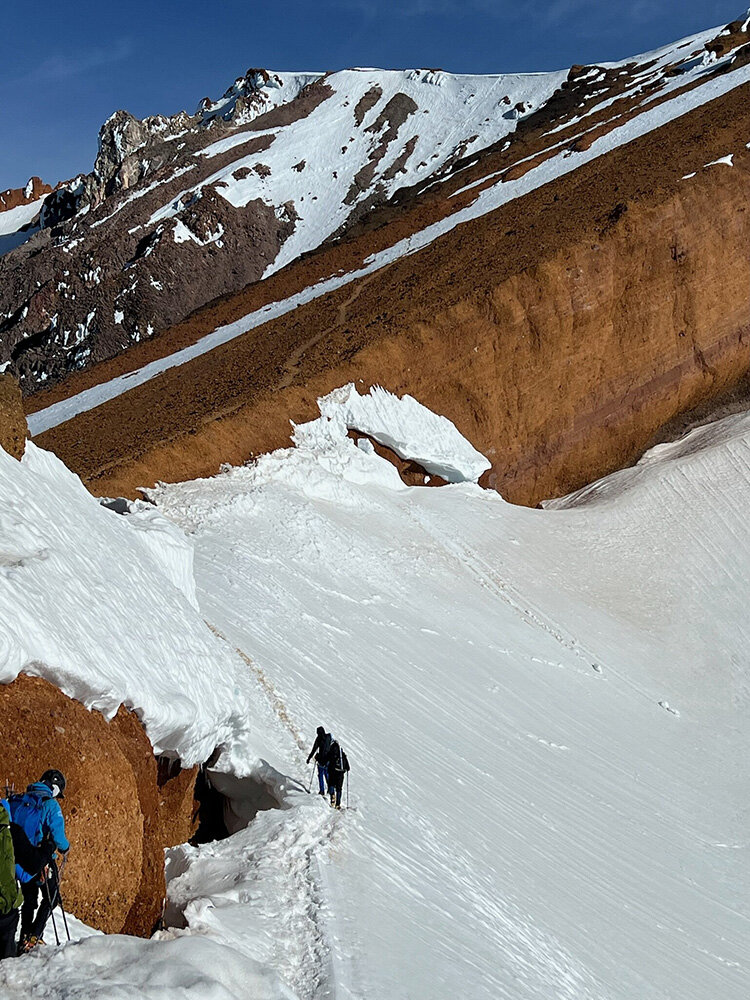 Climbers are currently resting in the sun at Thumb Rock, 12,923 feet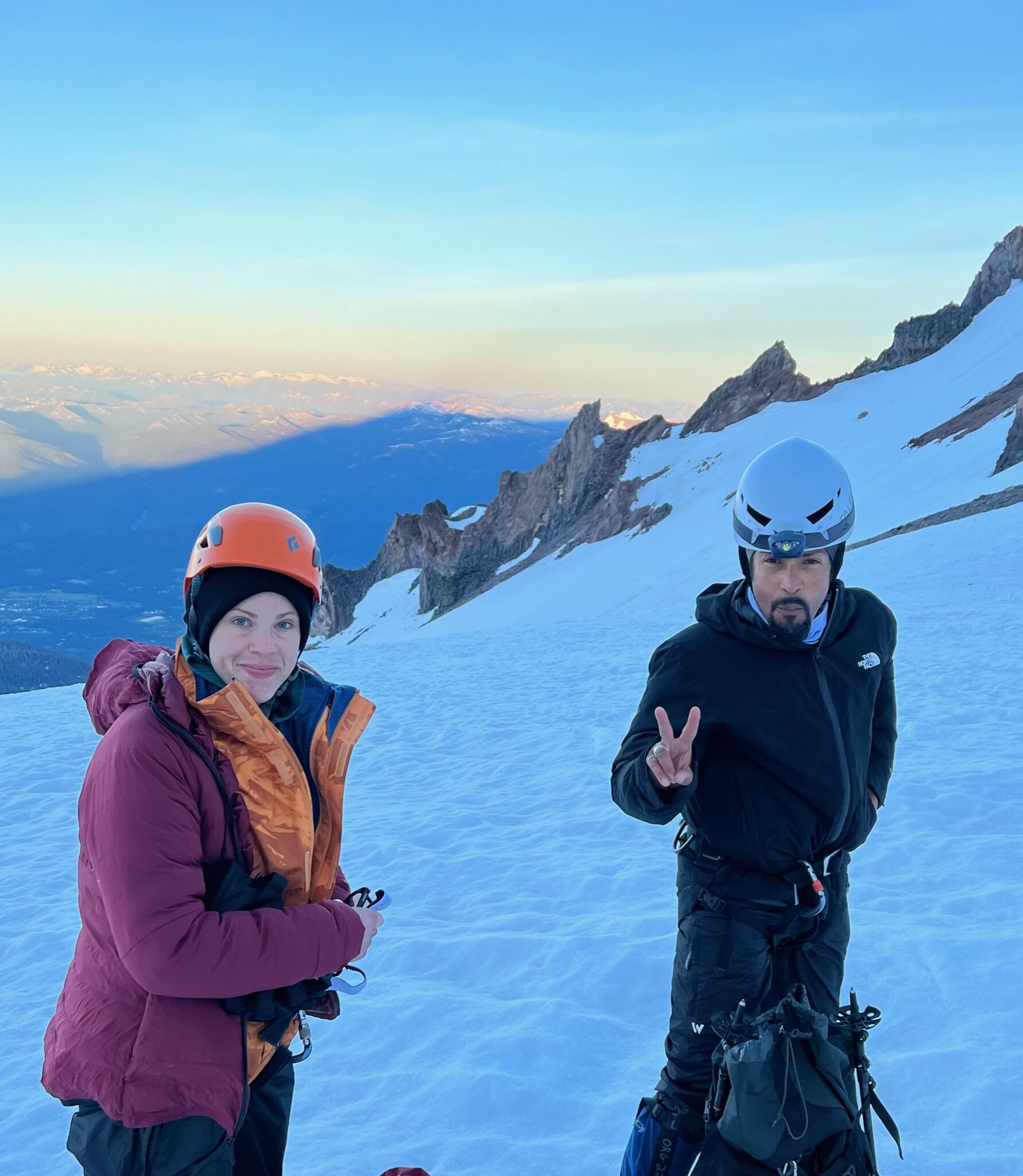 Libby and Derick take a quick pic with the mountain's shadow silhouette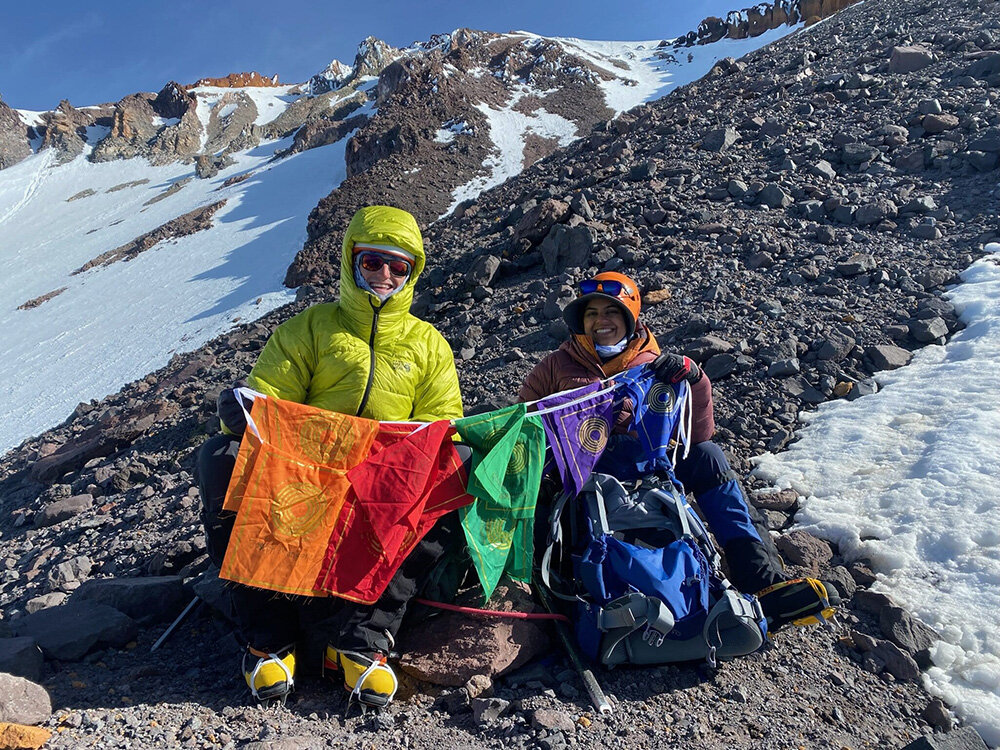 Pujeeta and a Shasta Mountain Guide with prayer flags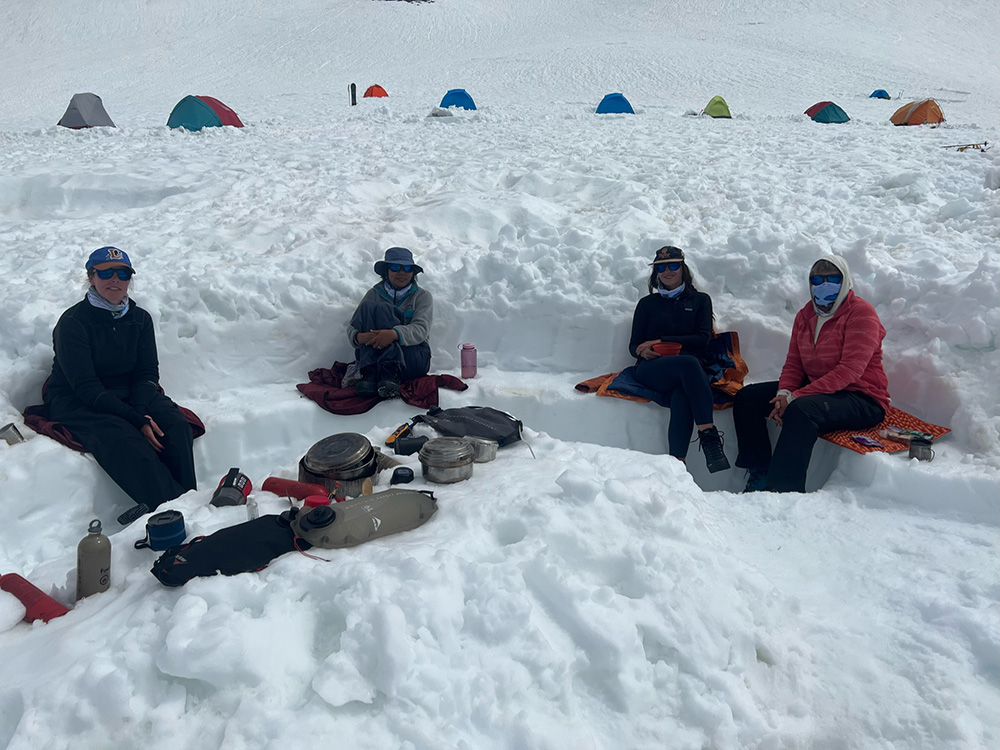 Basecamp Cafe: Beth, Rhodessa, Skye and Dana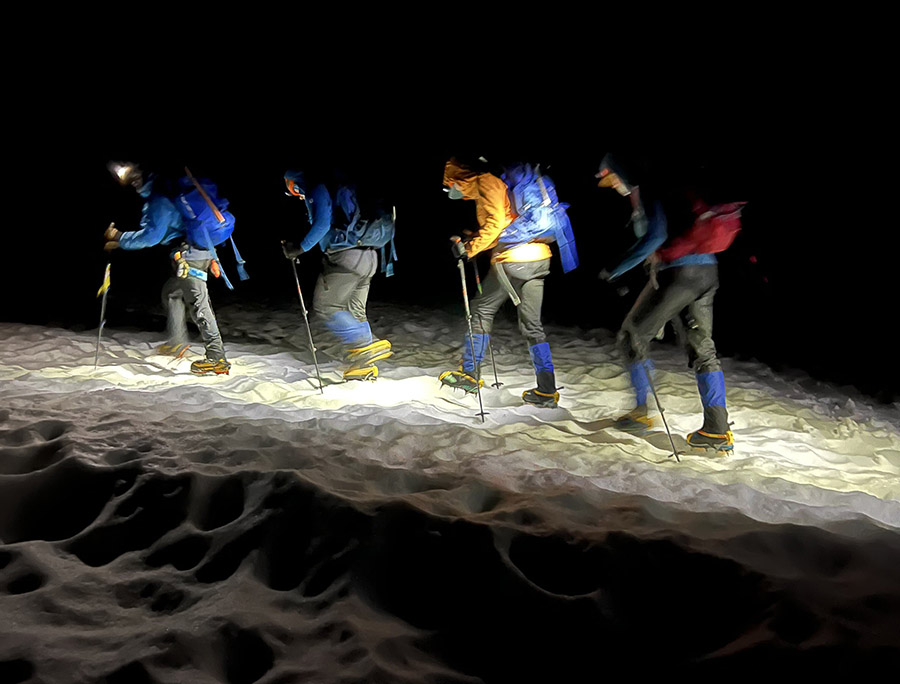 Climbers embark on their pre-dawn assent

The view from the mountain

Tuesday, June 13 Updates:
5:00pm: The climbers all made it safely to base camp. Now they eat, sleep (or try to!), before the summit attempt tomorrow at 2:30am.
They're off! Our Climbers started off up the mountain this morning from Bunny Flat Trailhead.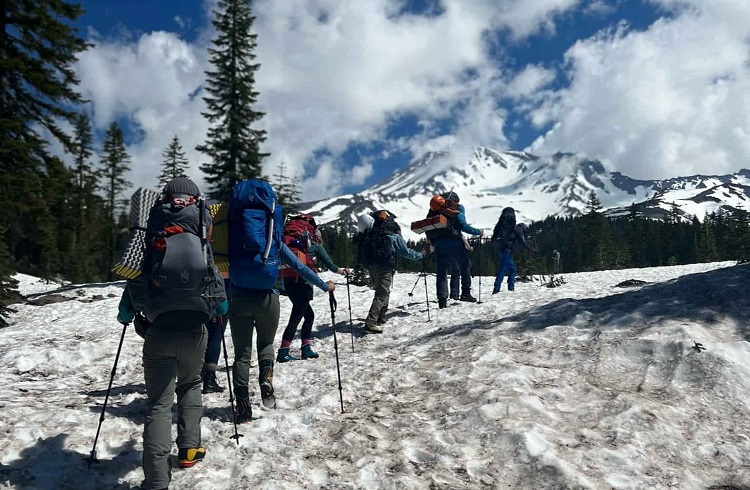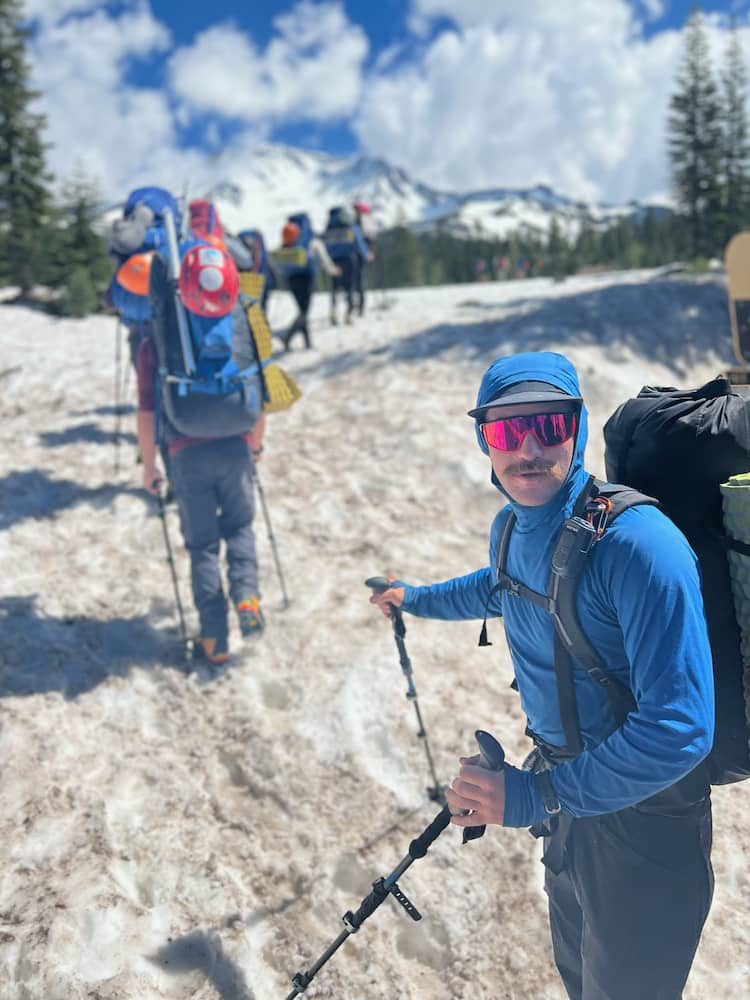 And off they go from Bunny Flats Trailhead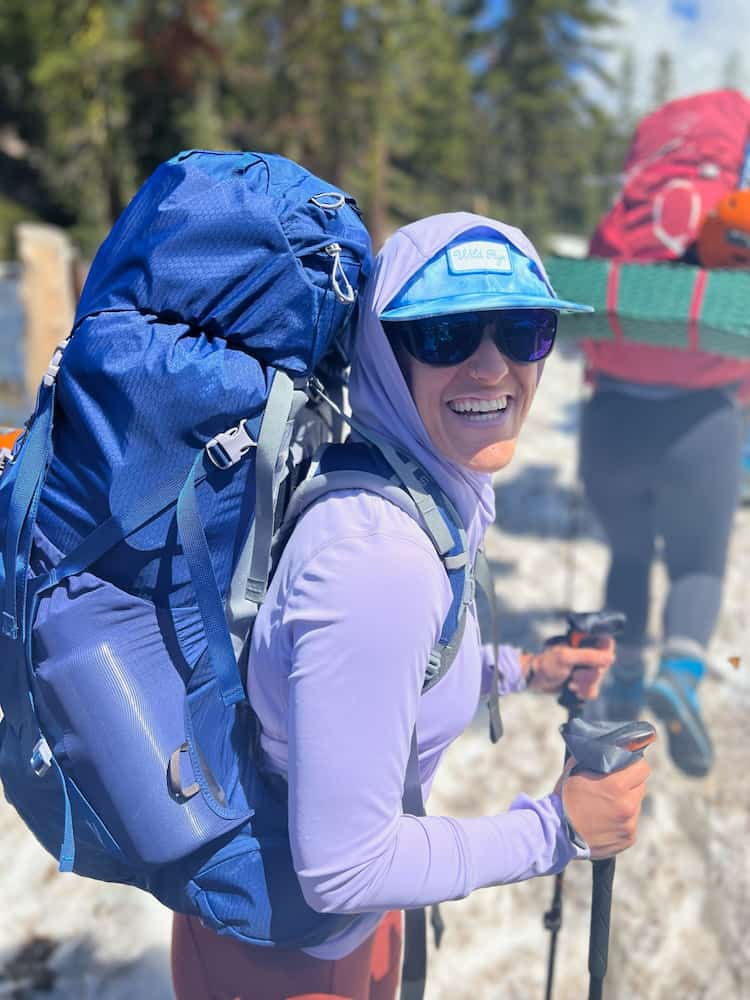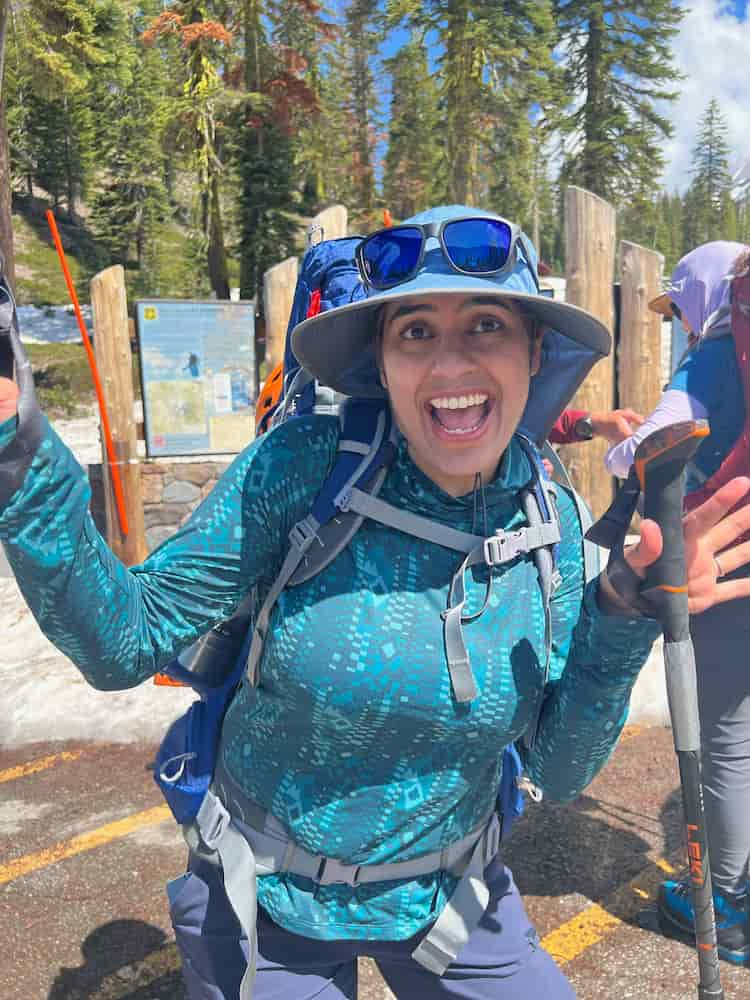 BCPP staff climber, Pujeeta, excited before taking off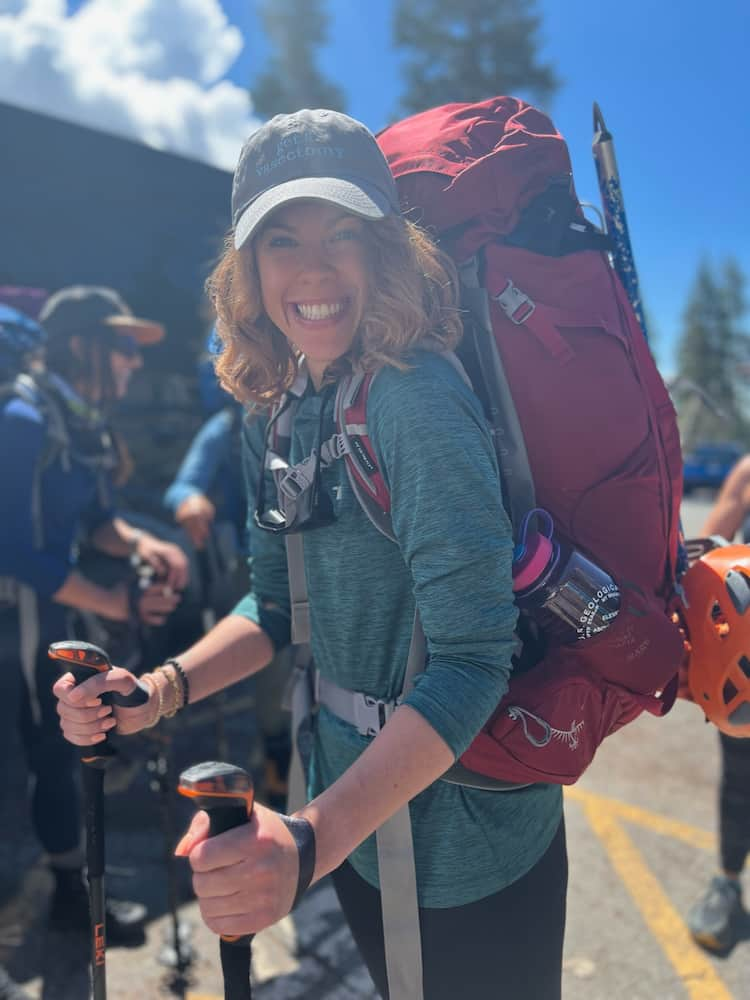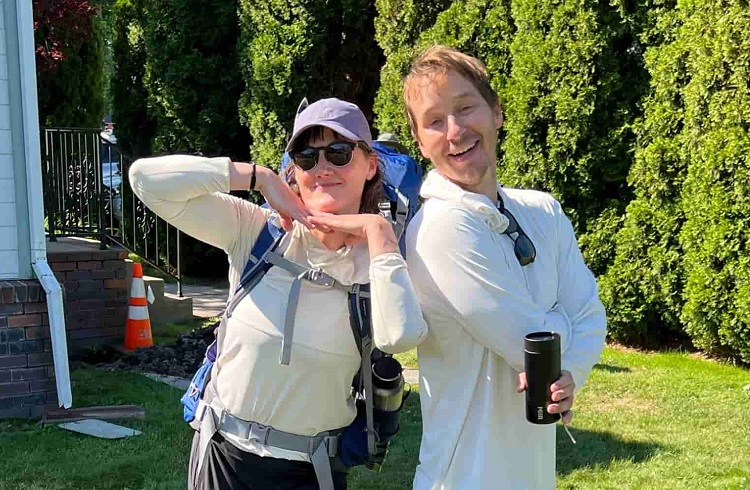 Vanessa and her partner, Ryan, at gear check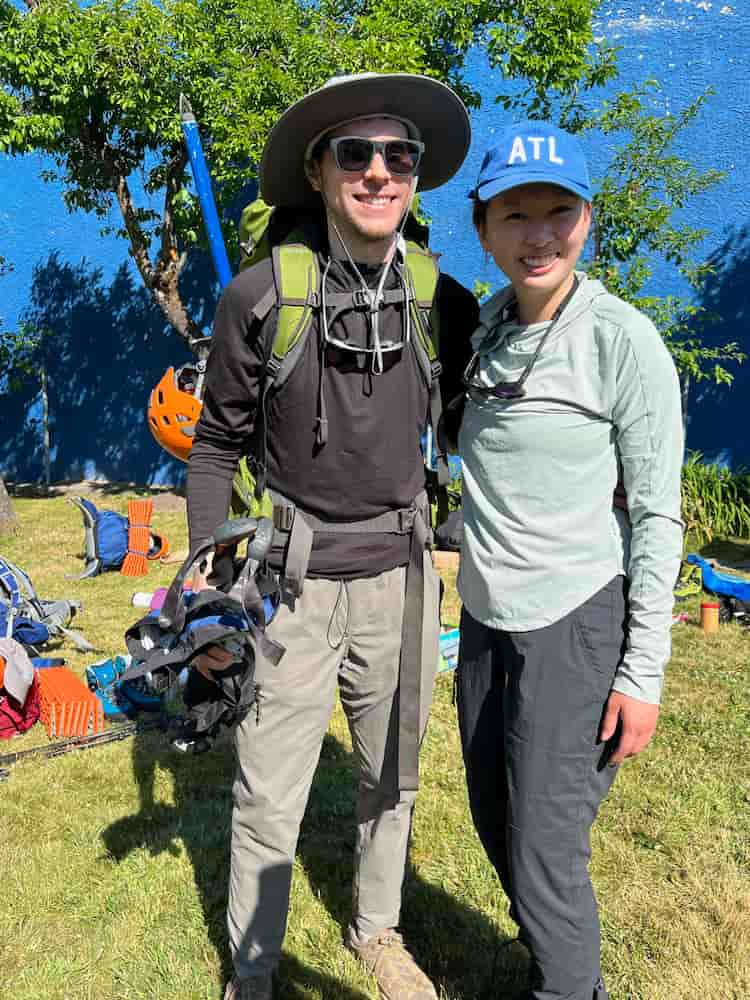 Vivian and Fabian, Team LinkedIn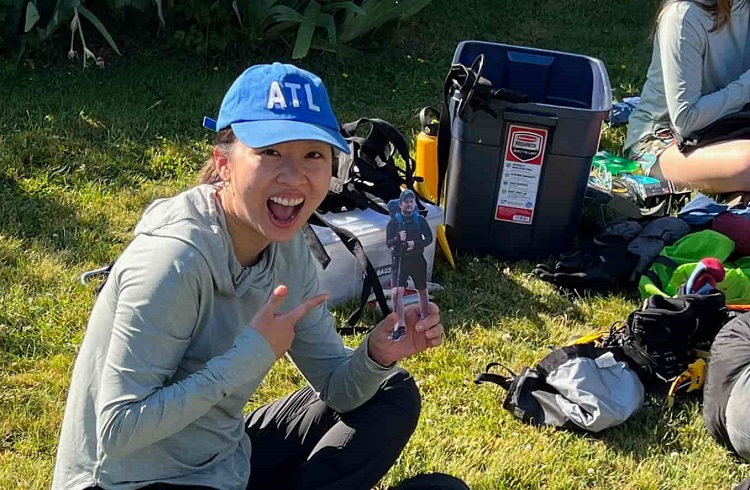 BCPP Board Member, Vivian, with a cutout of climber Miguel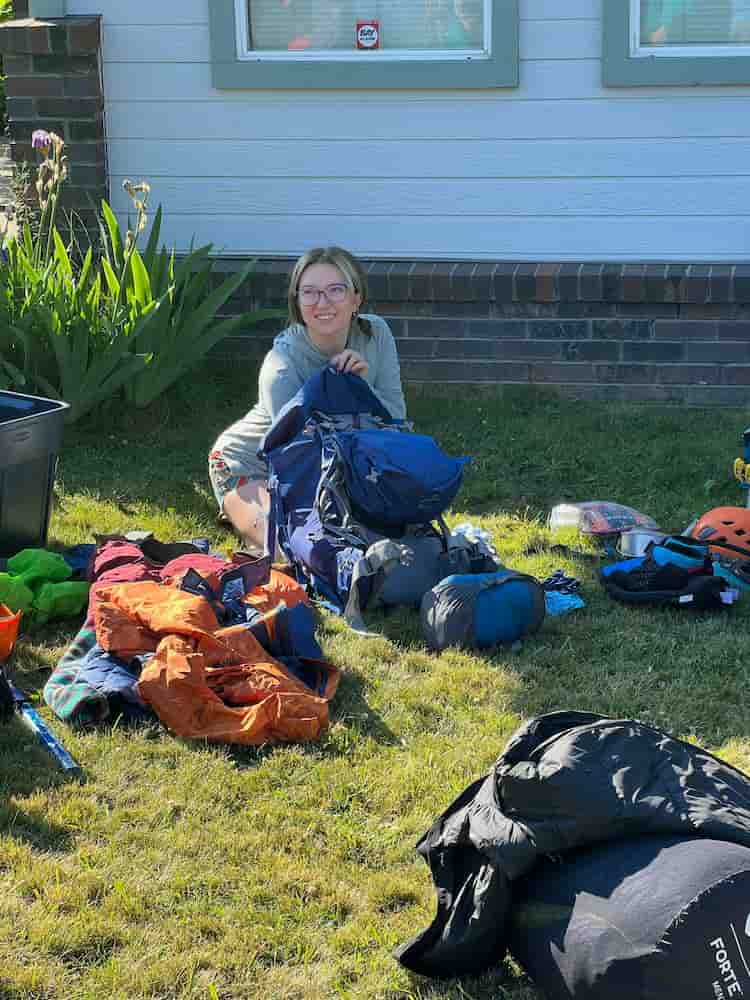 Kaitlin, team Innersense, packing her gear
In celebration of our 20th Anniversary of Climb Against the Odds, Innersense Organic Beauty will match your donation dollar for dollar to the summit (14,179 feet) and BEYOND! Donate X2 
Preparing for the journey to Shasta
This year we are honored to welcome 22 volunteer climbers from across the country. They will attempt to climb Mt. Shasta (14,179 ft) to challenge the 1 in 8 odds of a woman's breast cancer diagnosis. Many climb in honor of their breast cancer diagnosis or a loved one, carrying prayer flags inscribed with names up the mountain. They all climb for prevention so that no one should have to hear the words "You have breast cancer."
So far, this team has raised over $141,266 of their $200K goal to prevent breast cancer. Help them reach their goal! 
This year's 2023 climbers are packing up and getting ready to journey from their homes across the country to Mt. Shasta in Northern California. We can't wait to welcome them! Meet the climbers & support
We're also looking forward to seeing our dear friends from the Mt. Shasta community, who generously open their arms to us every year.
And last but not least, Shasta Mountain Guides, our steadfast expert mountaineering guides who, support us every step of the way on this journey to Climb Against the Odds for breast cancer prevention. 
When you show our climbers your support, your donations will be matched by Innersense up to $20,000 in honor of our 20th Anniversary of Climb Against the Odds at Shasta! You can donate to the whole team or support an individual climber. Send them a message to cheer them up the mountain! Donate 2X