Not So Sexy Report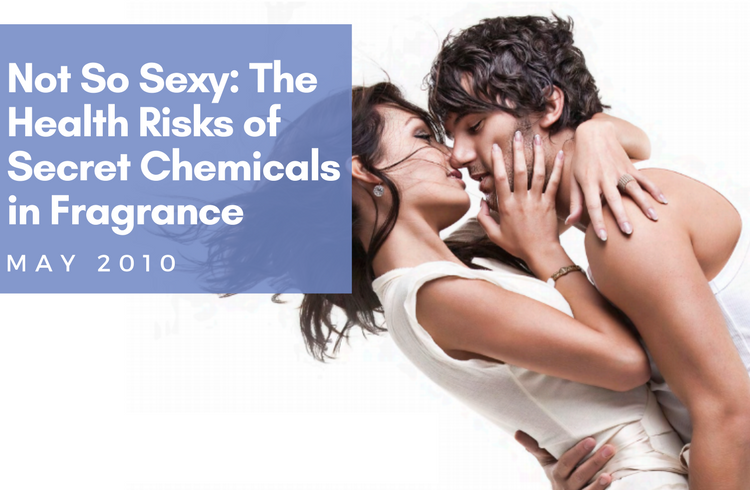 The health risks of secret chemicals in fragrance
Makers of popular perfumes, colognes and body sprays market their scents with terms like "floral," "exotic" and "musky." What they don't say is that many fragrances are a complex cocktail of synthetic chemicals – often petrochemicals. Short of sending your favorite perfume to a lab for testing, shoppers have no way of knowing what's hiding in beauty products, or even baby shampoo.
Lab tests commissioned by BCPP's Campaign for Safe Cosmetics and analyzed by Environmental Working Group revealed 38 secret chemicals in 17 name-brand fragrances. On average, products tested in this study contained 14 secret chemicals not listed on the label.
After analysis, tests found:
American Eagle Seventy Seven contained 24 secret chemicals;
Coco Mademoiselle Chanel contained 18;
and Britney Spears Curious and Giorgio Armani Acqua Di Gio contained 17.
Many of these ingredients have troubling hazard properties, such as association with hormone disruption. Many have not been assessed for safety in personal care products.
A long-standing culture of secrecy within the fragrance industry puts the public's health at risk.